I ended up picking up this lipstick as it was included in the 3 for 2 offer in Boots and I couldn't think of anything more useful to choose as my free product!
Since this was technically a free item I went for the most mental color available, rather than something sensible and wearable! Rimmel have really used their imagination when picking names for the lipsticks in this range, this one being called 110. Genius.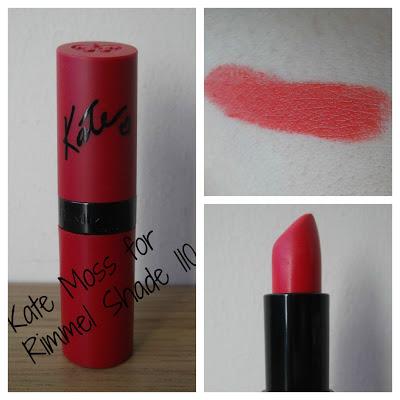 I'm not completely sold on the color which is almost a fluorescent blue toned pink. I do think I'll like this more in the summer months though. It just
doesn't
feel quite right with my winter wardrobe. Also, unless you are really into very matt lipstick you might find this difficult to wear.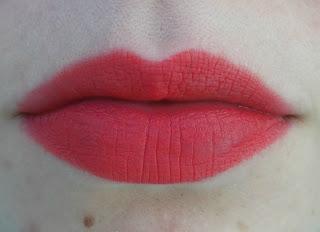 I don't usually suffer from dry lips but this lipstick was really drying on me. It also wasn't very lasting. All in all, I'm glad I didn't really pay for this! If I decide I like the color I'll be buying something similar from another brand (a BUAV approved brand) rather than repurchasing this from Rimmel.
*Rimmel test their products and/or ingredients on animals.