I know I'm usually prone to impulse buying, but this one has got to take the cake – I took one look at it and grabbed it off the shelf. Why? Cos of the packaging (dropper tool + peach colour? I'm in!) as well as the name – Multi Vitamin Ampoule. Seriously, there's no way you can go wrong with this. Let's see if my gut instinct is right or wrong.
IOPE Multi Vitamin Ampoule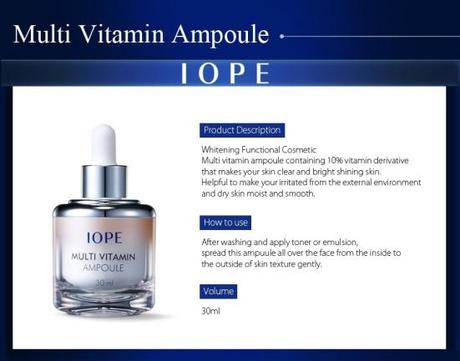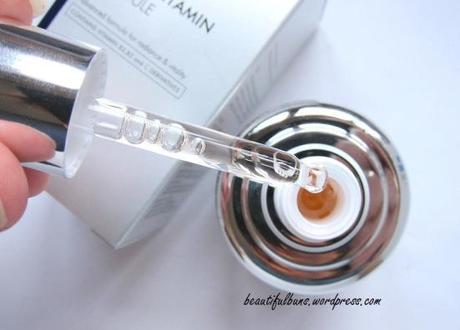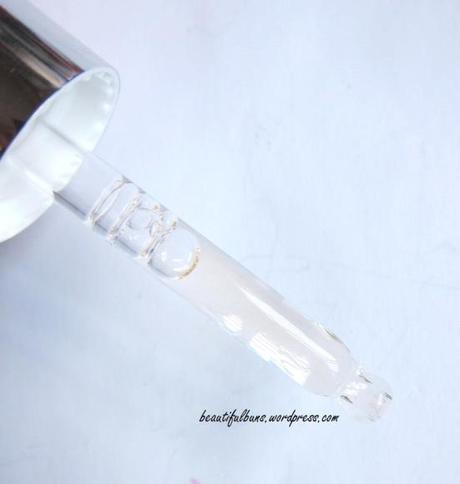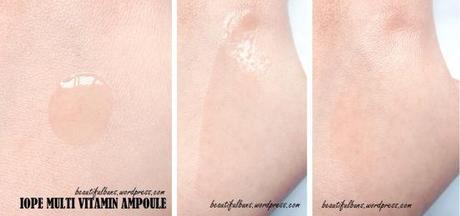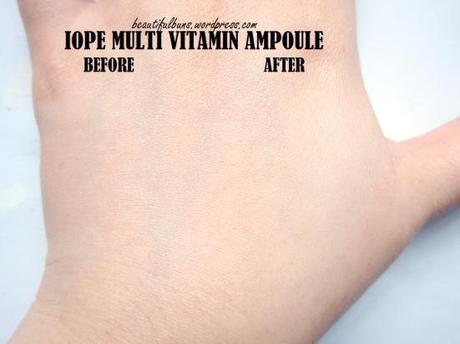 I say…
The Packaging: It's a very cute short and stubby little bottle with a glass dropper dispenser. The bottle is mostly plastic though.
The Scent: There's a very faint scent of oranges/citrus (which I guess is expected since it's a mult-vit thingy and most fruits are rich in vits?).
The Application: Using the dropper tool (which ensures hygiene, yay!) is a breeze, but because the ampoule is watery, I just put a few droplets directly onto the fingers and massage it into the face (versus my usual methods of placing it on the back of the hands and then applying it bit by bit).
The Texture: It's a peach-coloured liquid that really quickly absorbed into the skin, leaving it fresh, hydrated and brightened (over a longer period of time). There's no residue on the skin whatsoever – just pat / massage it in as per normal, and watch as it vanishes into the skin in a couple of seconds.
The Verdict: I've been known to be very easily entertained (aka cheap thrills), so forgive me when I say that this is funnnnn and makes me feel happy. I don't know specifically why – perhaps it's the very thought of me dispensing a multi-vitamin concoction (that doesn't feel so heavy or thick like Belif's Peat Miracle Serum which I love) and yet smells so fresh and uplifting . So far, I've noticed a slight increase in radiance without any breakouts, and I was also relying on this during my recovery period after doing the V-Line Laser Lifting Treatment at CNP. It didn't irritate my skin and helped to soothe and calm it down. I'm totally classifying this as an item that I'm gonna re-buy. It's perfect for daytime use (I apply it before my Sulwhasoo First Care Serum), and also at night (layered under my insane multiple-step regime, or alone on its own).