During one of my travels to Korea, I'd stumbled upon an outlet store where everything was at least 30% off – that was pure beauty junkie heaven! Heh. It was shelves upon shelves of all the Kbeauty brands you know and love, and even some that I hadn't heard of before. I decided that it wasn't time to be adventurous and decided to stick with brands I already knew (that, and because I was required to pay in cash, and ain't nobody got time for dat yo). This is one of the products I'd hauled from there during my last jaunt to Korea with The History of Whoo.
IOPE Essential Skin Boosting Serum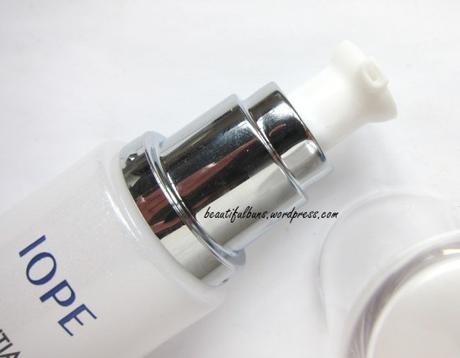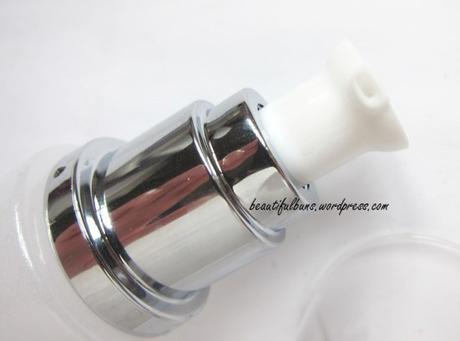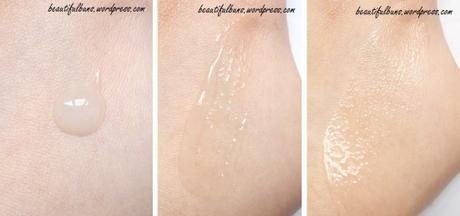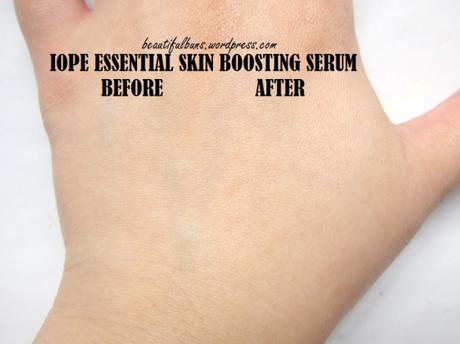 I say…
The Packaging: It's a medium-sized plastic bottle that measures about 12cm in height. The cap is a click-on one and the pump dispenses a small bead of product (I use about 2-3 pumps for the entire face).

The Scent: On the bright side, it smells absolutely wonderful! On the downside, this means quite a generous heaping of artificial fragrances which may or may not go down well with those who have sensitive skin. Now note that I have tried quite a number of IOPE products before, and most of them have a similar level of fragrance but still work well on my skin, with the Bio Essence Intensive Conditioning ranking as one of my favorite treatment toners/essences.
The Texture: A lightweight gel that spreads and is absorbed easily and quickly into the skin (not sure if it's because my skin is super parched though). There's no sticky/greasy residue, and skin is left feeling relatively bouncier, more hydrated and refreshed.
The Verdict: Now even though the packaging makes this out to be an intensive hydrating product, I think it's more of a boosting serum instead – similar to Sulwhasoo's First Care Activating Serum which helps to enhance the efficacy of products you apply after.  Even though I don't see a significant increase in my skin's moisture levels, it isn't that bad a product – I don't get any breakouts, it increases the skin's hydration levels slightly, and makes it feel less "tight" and "taut" when my skin is undergoing the moment of madness during that time of the month. It settles well into the skin and is good for layering since it doesn't leave any residue. Overall, I'd call this a pretty affordable everyday hydration serum that's suitable for those with normal combi skintypes. I'd still stick with my all-time favorite Sulwhasoo for a booster serum though. Those with drier skintypes may choose to opt for a more intensive hydrating product such as the CNP Laboratory Propolis Deep Moisture Pack, Laneige Water Sleeping Mask, or the Vichy Aqualia Thermal Night Spa Sleeping Mask.