I remember mentioning in a Straits Times interview some time back that I'd take a bunch of cheaper-priced lipsticks over a single luxury lipstick – these days, I've changed my tune. I'll take a bunch of any-priced lipsticks hurhurhur. Just cos I'm a lippie junkie. Tsk. I'm a hopeless caseeeeee. Anyhoos, when I first saw this in Aritaum in Seoul, I was slightly put off by its price tag of KRW27,000 (which is about SGD$31-32). However, once I tested it on the back of my hand, I was sold. I was on the bandwagon. Like pushing errbardy off as though it was an episode of Running Man so that I could be safely on the bandwagon hurhurhur.
IOPE Dual Lip Blender – KRW27,000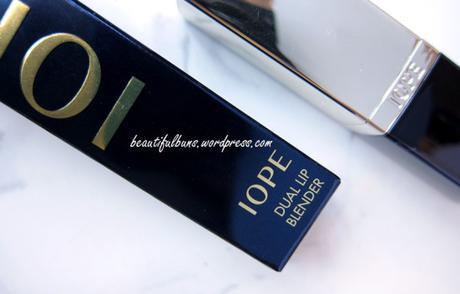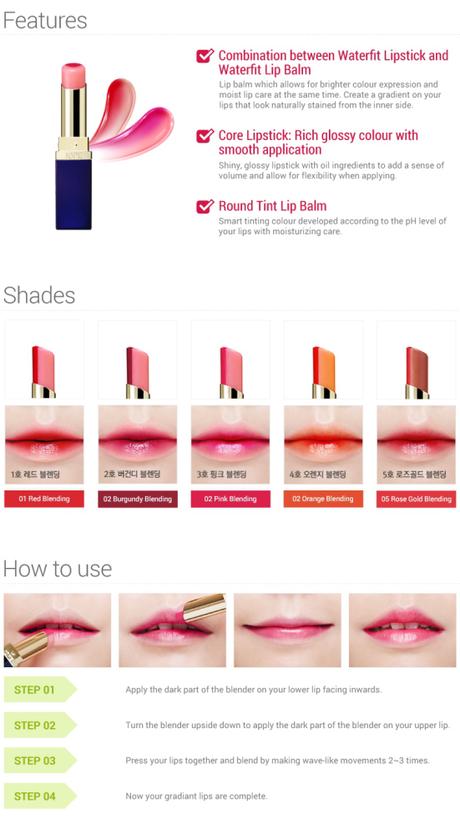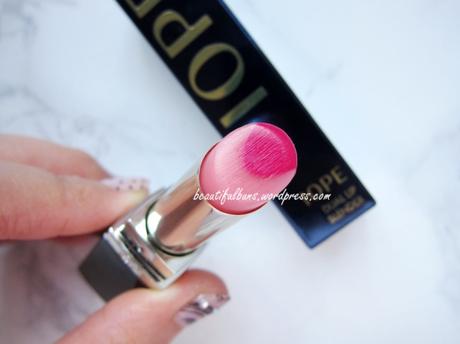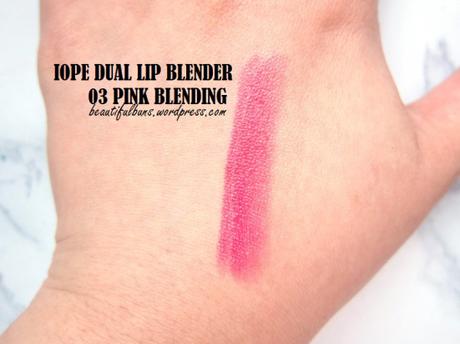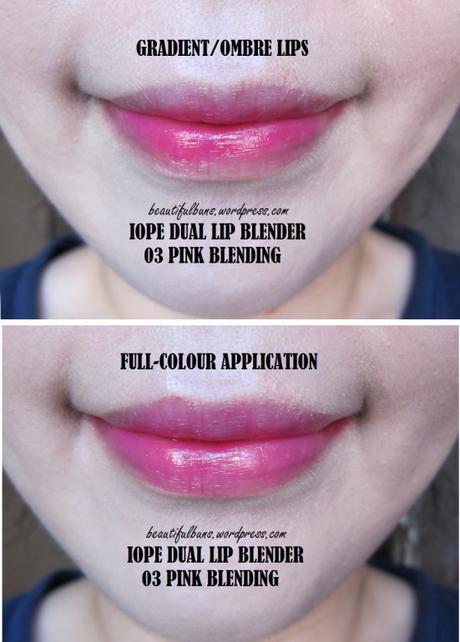 I say…
The Packaging: It comes with a click-on cap over a square tube (instead of your usual cylindrical ones that roll off all surfaces into the sunset), and hence, stays put on surfaces. What I like is that it looks posh and classy with its glossy finish, but it's actually a super lightweight plastic casing. I fully understand that sometimes, a weighty /heavy product adds to its level of luxury, but seriously, ain't nobody got time fo dat – especially not this lipstick lover who carries around several lippies in her handbag, along with the compact version of her face-painting tools.
The Scent: Very, very faint and almost indiscernible scent.
The Texture: I love that this is a half and a half – working on a similar theory of Laneige's Two-Tone Lip Bar, this one differs because it has a lipstick half and a lip balm half. It's a frigging godsend for everybardy, especially those with dry or chapped lips, because it gives you both color and moisture. What's more, I love that its cross-section is that of a concave and convex – it allows for very easy and convenient application (vs Laneige which has a diagonal cross section and can bit a tad bit more cumbersome when trying to get that ombre lip). Just swipe this across your lip, flip it upside down (so that the lipstick portion is on the inner part of your lips), and you're done!
The Verdict: Definitely on my list of lipsticks I must bring around – it gives you the best of both worlds with good color pigmentation as well as a non-greasy, non-sticky and not-too-thick layer of lip balm/moisture. It even gives you an option of ombre or full-colour lips, and the color intensity can be built up (using only the lipstick portion) into a stronger lip color for night outings. I wish I'd bought more though. Sigh. Looks like I'll have to head back to Seoul again then hurhurhur.