Ooh baybeh -this is super exciting! I've always been a fan of IOPE's Air Cushion XP, and now, there's a blusher version YAYYYYY. It comes in two shades, but I decided to be less adventurous this time (in addition to the fact that my Peripera Cushion Blush is also running out), and opted for the pink instead of the coral :D
IOPE Air Cushion Blusher
I think the price was around KRW22,000-27,000 (I'm not sure cos I received a discount on this)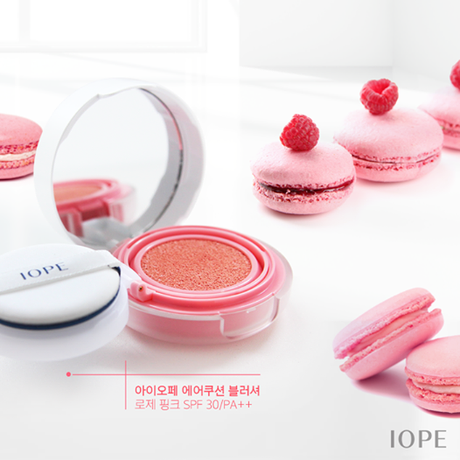 Zomggggg. I tell you, macarons make the best photo props
:D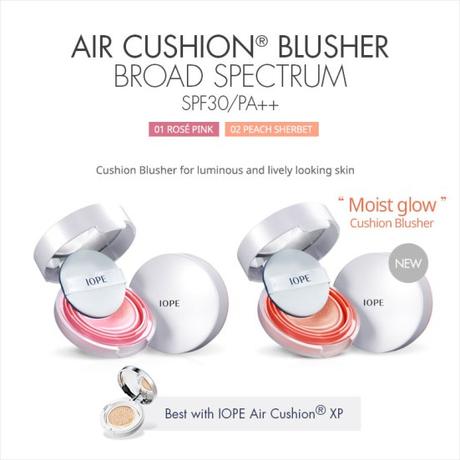 Available in two shades – 01 Rose Pink and 02 Peach Sherbet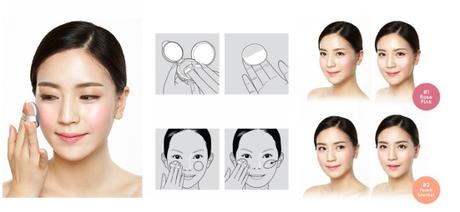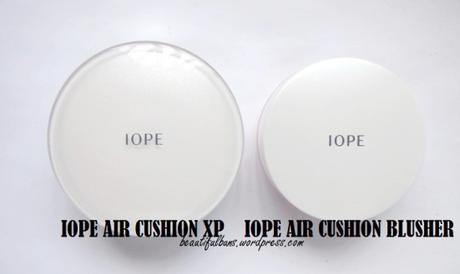 As compared with the
IOPE Air Cushio XP
, the Blusher is a smaller version, but more or less looks the same…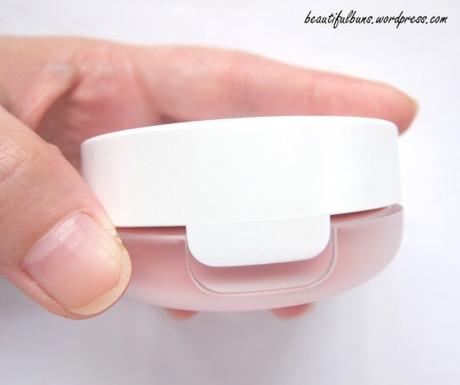 … with the slight difference of the opening not having a "pressable" mechanism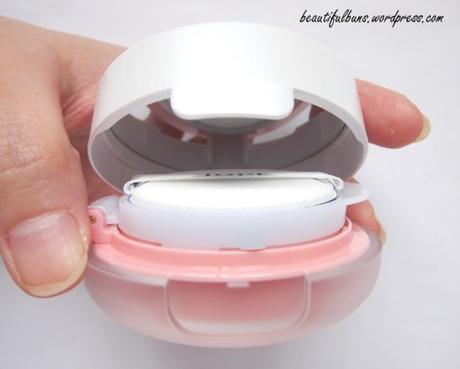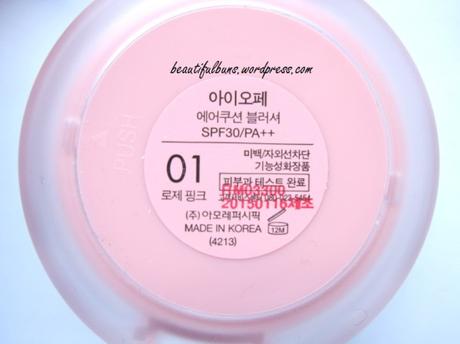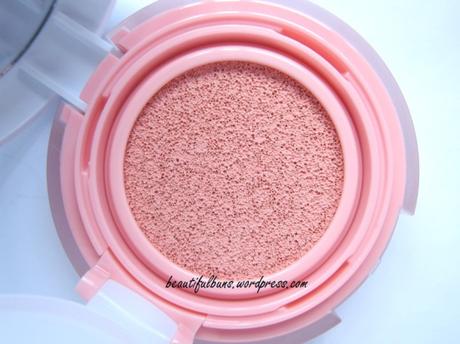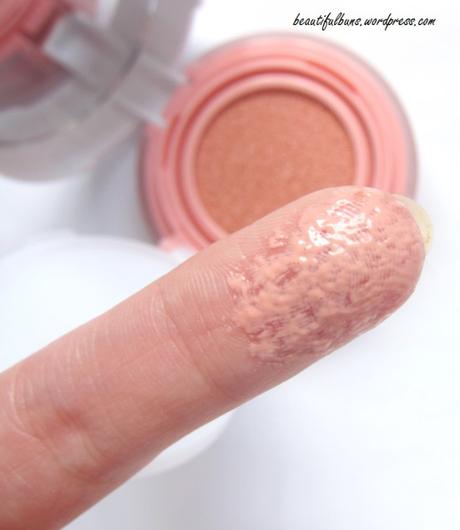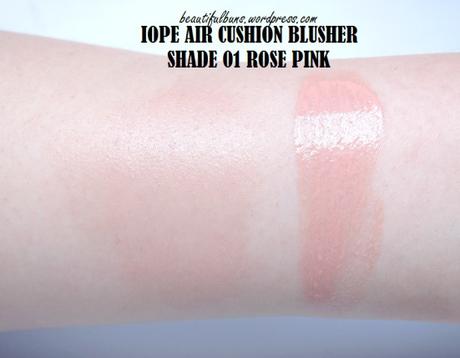 L: When applied with the puff (and blended out nicely), and R: Swatched with the finger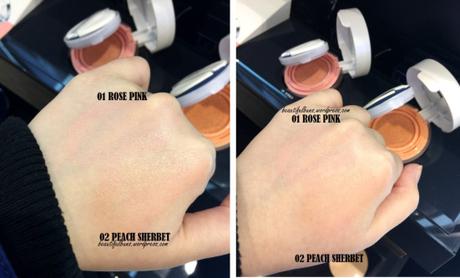 A couple of photos sneakily taken when I was in Aritaum trying to decide which color I should get
I say…
The Packaging: Isn't it the cutest eensy weensy weetle cushion you've ever seen? (Ok I know that Etude House also has a cushion blusher, but le wallet is limited in le money matters).It measures about 6.5cm in diameter, and about 2.75cm tall (when closed), and fits almost snugly into the palm of my hand. It comes with everything you need –  an inbuilt mirror, a puff, and a tray that acts as a puff holder and also seals in the moisture of the blusher.
The Scent: It. smells. awesome! It's a very fragrant and non overpowering – seriously, I love the scent so much I keep intentionally sniffing it. hurhurhur.
The Application: It's pretty idiot-proof and fuss-free – simply slide your finger (this allows for 2 really slim fingers, or 1 of my fat finger) into the label-strap of the puff, and dab it gently onto your cheeks. Despite multiple applications, it never really gets cakey / too thick because of its buildable and breathable formula. The color gradually builds up in intensity (from really, really light pink to sweet pink), and has a very natural glowy dewy finish.
The Verdict: I LOVE IT. It's frigging convenient to touch up on the go, and I love the fact that it has a good level of moisture (especially since I have an oily-combi skin which sees dry cheeks but an oily T-zone), which helps hydrate the patchy cheeks when I'm in an airconditioned room for an extended period of time. The dewiness also makes my cheeks look more radiant (a glowy effect that I usually achieve by applying this CLIO Art Highlighter over any blusher). Because it's breathable and buildable, it also doesn't cause my base makeup to cake (I used it over Etude House's Stay Up Foundation, and they match SO WELL). This is a product that I'm definitely repurchasing :D