Before I did the V-line Face Lifting Laser and the Pore Reduction treatment at CNP Skin Clinic in Korea, I used to have the worst issues with enlarged pores, a situation that was further exacerbated by my inclination to squeeze out the clogged pores (I know, I know, it's the last (and mostest horriblest) thing I should do, but I can't stahpppp).
Innisfree Whitening Pore Synergy Serum – SGD$54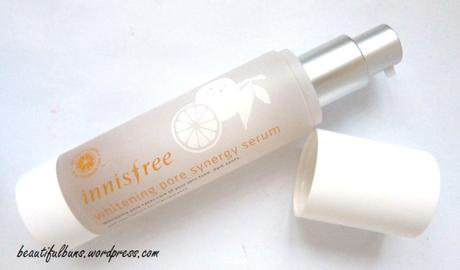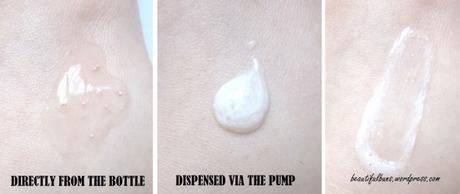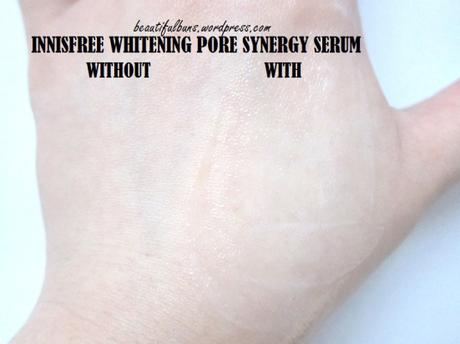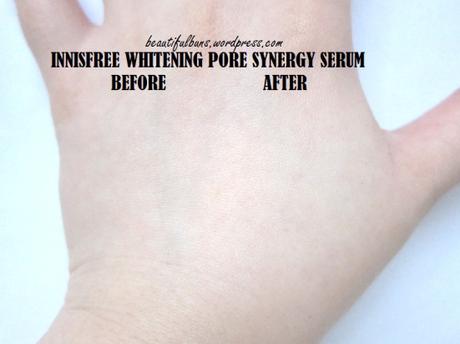 I say…
The Packaging: It comes in a simple frosted-finish bottle with a pump dispenser. The cap is a click-on one that isn't too loose (I just hate it when some products came with loosely-fitted cap, and I try to pick it up via the cap but it ends up falling and crashing onto the rest of my products).
The Scent: It has a wonderful fruity citrus scent – I'm an absolute sucker for citrusy scents cos it always conjures up images of Vitamin C goodness. This scent comes as no surprise though, since it contains the goodness of Jeju Tangerine peel.
The Application: If you're a curious cat like me, you will notice that the texture of the product from the bottle (not from the pump) is a clear gel containing beads. Once you depress the pump, it'll come up as a whitish suspension-gel (I'm just assuming that the beads got smashed and mixed up in the pump, kinda like an active ingredient thangy). The official information is "The Whitening Pore Synergy Serum contains 82% fresh tangerine peel essence, and a single pump offers the combined goodness of an ampoule and the essence simultaneously for an intensive whitening treatment." The gel is lightweight and non-sticky. It's absorbed really fast leaving no residue – Just pat it in slightly with your fingers and it'll all go into your skin just like thatttt.
The Regime: I know this product is best when used together with its family of products, but just in case you wanted to know – I slotted it into my current skincare regime in the following manner:
Cleanser: Belif Creamy Moist Cleansing Foam
Toner/Treatment Essence: Laneige Clear-C Advanced Effector
Lightweight Ampoule: IOPE Multi-Vitamin Ampoule  (watery liquid)
Serum: This product
Skin Lotion: Hanyul Essential Skin Softner / Softener (cos this is a somewhat heavy gel-texture)
Finishing step: Laneige's new Water Sleeping Mask (not the older Water Sleeping Pack)
(I know it seems like I skipped some steps in between, but thankfully, my skin is in such a good condition these days that I don't need much heh)
The Verdict: To be really honest, I cannot see any visible reduction in pore size, but that's solely because I've had them treated aesthetically at CNP skin slinic. I've had no outbreaks to this product, and although it doesn't do much in terms of hydration or firmness, it does help in radiance. I can also say that after staring closely at the skin, there is a very, very slight increase in fairness. My skin doesn't feel too clogged up either (which means the pores don't start to enlarge again). Overall, I daresay it's a rather decent product that you can try – more for the vitamin C benefits and slightly increase in fairness.