I know the season/fad for CC creams seems to have died down, but this one that I recently unearthed from my stash may possibly be the best CC cream I've ever tried. Thank you, Innisfree, for never failing me :D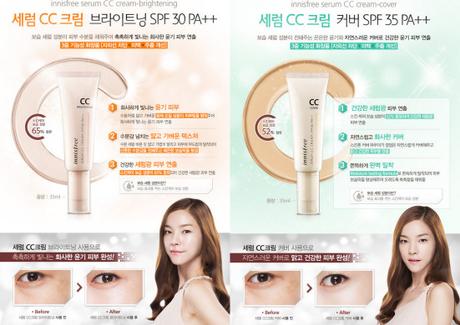 There are two versions – Brightening and Cover
Innisfree Serum CC Cream Cover – KRW18,000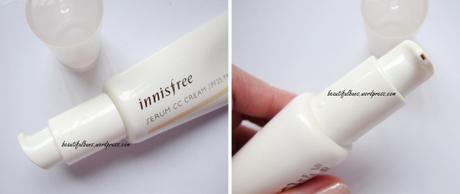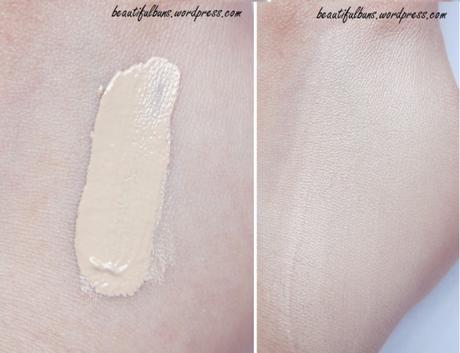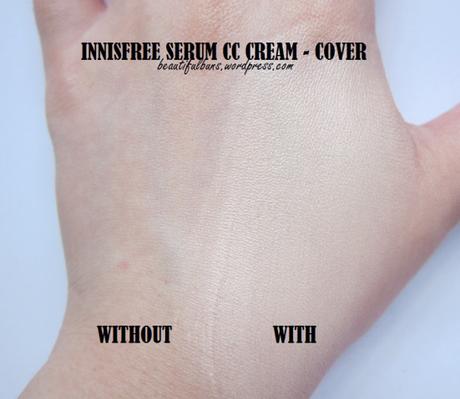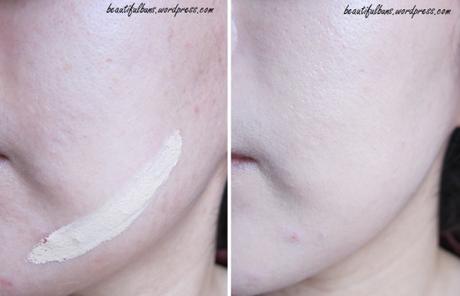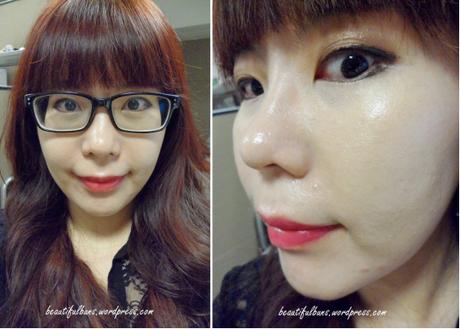 I say…
The Packaging: It comes with a pump system, so yayness for hygiene. Otherwise, it's your usual upside-down tube.
The Scent: The CC cream itself has a nice herbal smell – I can't quite identify it, but it's almost quite a typical Innisfree scent that comes with a touch of mint.
The Texture: It's creamy without being too thick, so it's easy to apply and blend into your skin. Its finish is semi-matte and semi-dewy, with the dewiness only visible from certain angles and at certain spots on your face, i.e. the cheekbones, nose bridge etc. Its coverage is also rather strong – as you can see in my photos, the pesky spots are covered up nicely (which you can't even tell if it wasn't a raised bump). I like that it also manages to cover up the dark eye circles pretty effectively with about 2 coats –  if your bags aren't as bad as mine, you'll prolly only need 1 coat. My sad fate – my eye bags bring all the pandas to the yard, damn right, it's darker than yours.
The Verdict: To be really honest, I'd all but given up on CC creams, since most of them didn't have great coverage. At first glance, it can seem rather yellowish, but I was pretty surprised that it blended out into a nice rosy almost-pinkish finish. It brightens up my skin and covers a lot of the blemishes and redness. It lasted for about 4-5 hours before I saw it beginning to fade away around the corners of my nose. All in all, one of the better CC creams in the market that gives you a finish that is quite close to a BB cream/foundation's. What's more, it's supposed to have some serum in there (and I guess that accounts for the herbal scent), but tbh, I haven't seen any skincare benefits yet though. Waddahell right? As long as it makes me look prettyyyyy. :D