I was never much of a bright lip person until a few months ago – I attribute this mostly to my laziness in not wanting to scrub my mugs and cups that much hehehe. But you know what? That overused line is true – that there are no ugly women, just lazy women. These days, I'm armed with a sponge and dishwashing liquid for my mugs, and lip products galore in my carry-around pouch.
Innisfree Creamy Tint Lip Mousse in #4 Spring Days Romance Peach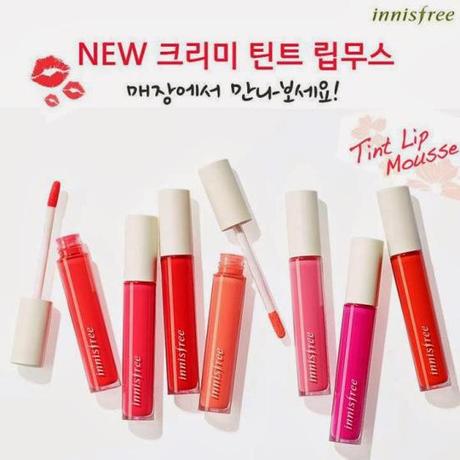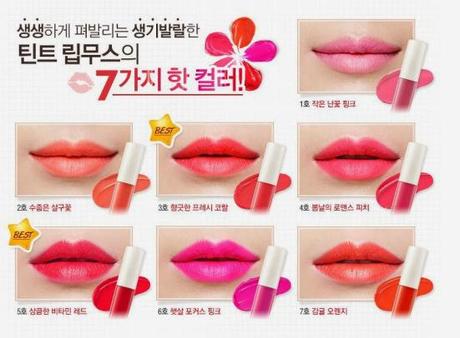 A large variety of colours!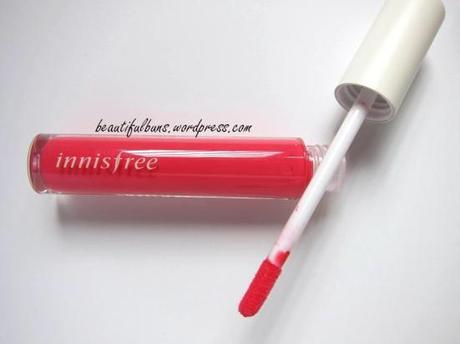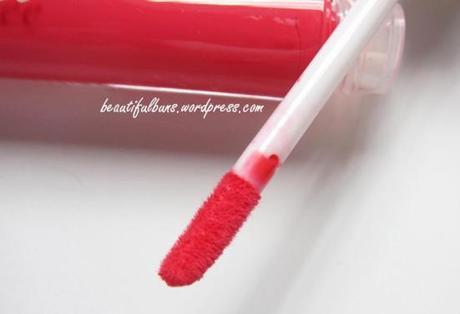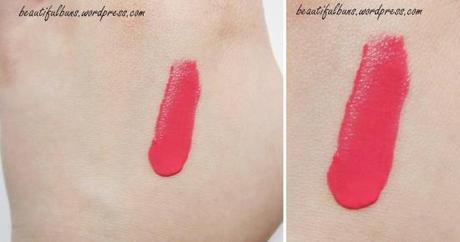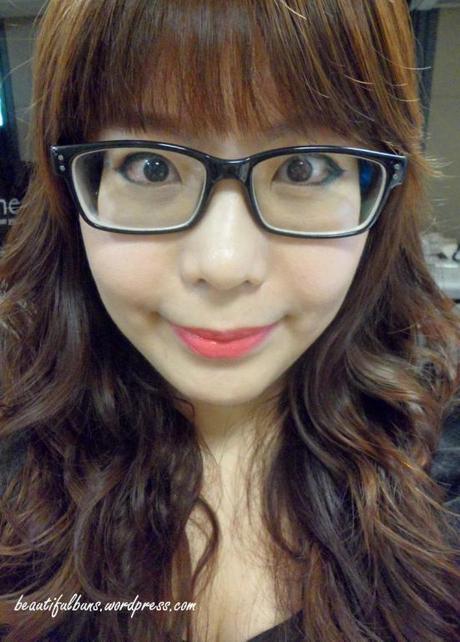 An unusually large photo of myself for reasons unknown.  I guess I couldn't find anything else to combine it together with. hurhur.
I say…
It comes in a normal plastic tube with a screw-open cap attached to the applicator.
The soft sponge applicator has a rounded tip for relatively accurate application around the corners and isn't abrasive.
I love the fruity citrus scent that comes with it.
It glides on smoothly – it's kinda like a really intensely-coloured lip gloss (or a watered-down version of a lipstick).
The color is crazy vibrant and is more hot pink than peach.
Unlike the Etude House Color Lips-Fit, this doesn't dry immediately upon application. Instead, it feels more moist and hydrating despite its similar matte finish (which takes about 5-10 mins to come into effect).
Thankfully, the matte finish doesn't emphasis some much on my moderately-chapped lips, so yay for all similar peeps out there – we can haz matte effect lips!
That said, it does begin to seep into the cracks and lines of the lips after several hours of wear (about 2-3).
Beauty tip: I found that I can actually "refresh" the color by drinking some water and wetting my lips. But don't do this too often – you'll just end up transferring most of the color onto your glass.
After about 4-6 hours, it fades into a rosy just-bitten tint. At this point, if you've got chapped lips like me, your lip flakes will start forming and yes, they will be rosy just-bitten tinted too. hohoho.
It also comes with a gloss finishing in case you don't like the matte finish – I'm fine with both.
Surprisingly, I really like this (despite its matte finish) cos it's so pigmented and one coat is enough to get a crazy vibrance that's enough to brighten up your overall outlook. Now to buy them in all 7 colours :D