Did you know that Hera has 6 types of cushions? I'm like "omergard I need to buy them all", but my wallet was totally "stahp it right nao!". Since I've already tried the original and first UV Mist Cushion several years back, I decided to buy the UV Mist Cushion Long Stay version this time round – after much experimentation, I've come to the conclusion that anything that's ultra moist is not suitable for our local tropical humidity and my oily-combi skin type.
Hera UV Mist Cushion Long Stay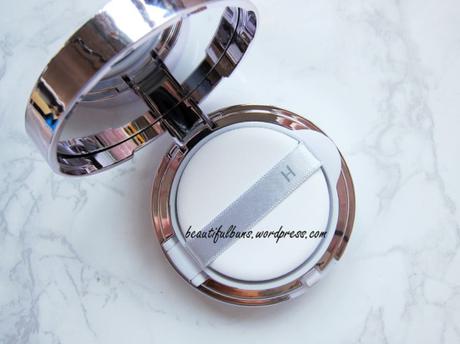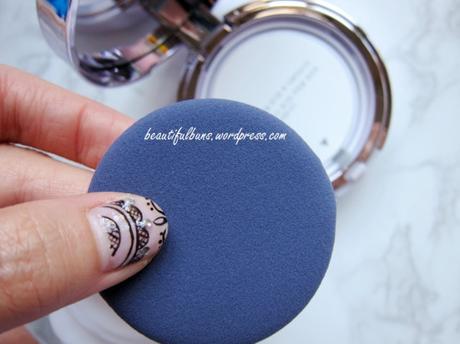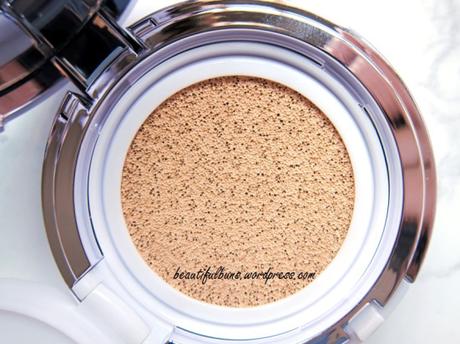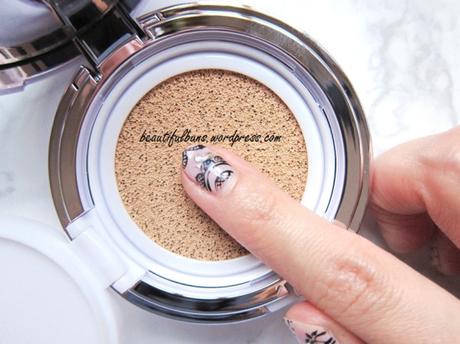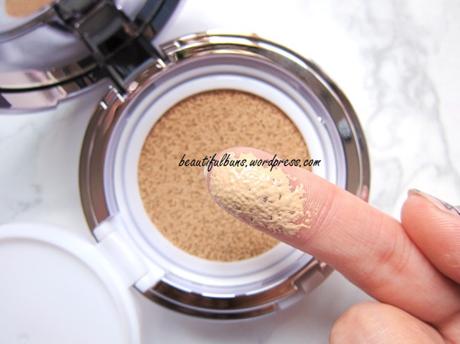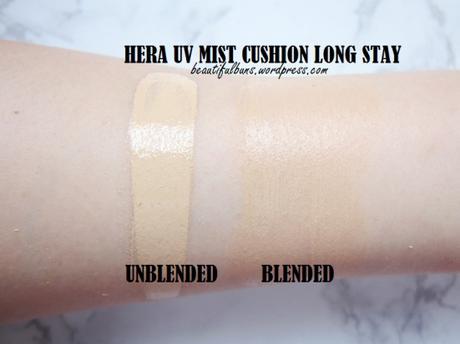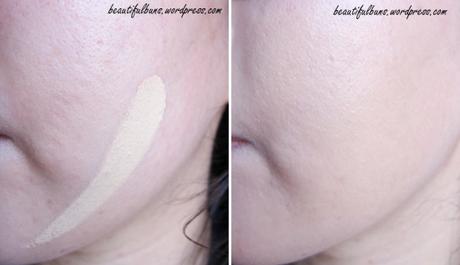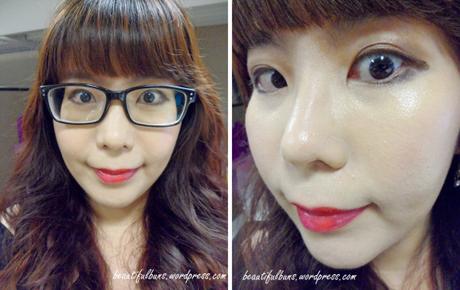 Face: Hera Uv Mist Cushion Long Stay, Lips: PeriPera Lip Ink (review coming soon!), Cheeks: Beyond x Alice In Wonderland Cheek Blusher (review also coming soon!)
I say…
The Packaging: The usual (but for the sake of those new to the BB cushion world, I'll repeat it again) – it's a compact casing with an inbuilt mirror, and the tray that functions as the puff holder also multi-tasks as an airlock to prevent the product from drying out.
Refill Compatibility: NOT compatible with Shu Uemura's Blanc Chroma Brightening Cushion. (will update again when I've tested all the other cushions, but I'm guessing it should be compatible with those under AmorePacific's umbrella of brands).
The Scent: An awesome fragrant scent with a touch of fruitiness. One of my favorite cushion scents.
The Texture/Application: There's a pretty high level of coverage here – about 80% of my dark eye circles can be concealed using just this cushion. Most of the skin blemishes are also covered sufficiently. That said, try not to be too heavy-handed with the application – it can start caking if you apply too many layers (at one go). It does settle into a mostly-matte finish, but at certain angles/on certain parts of the face, there's a slight glow/dewiness that can be seen (i.e. on the nose bridge, cheekbones etc). I'd rate the oil control power of this as a 6.9/10 – it can hold off the shine for about 3-4 hours, but after that, out comes the blotting sheets as usual.
The Verdict: I'd definitely take this over the original UV Mist Cushion simply because: a) it has a finish that's more matte, b) it suits our tropical humidity better, and c) it suits my oily-combi skintype better. The issue with the patchiness that I had with the original UV Mist Cushion also doesn't appear here (thank goodness for that!), but this does have a slight tendency to get dry when in airconditioned interiors. It's not the best for touch-ups cos it has a tendency to get slightly cakey, especially on bumpy/uneven surfaces of the skin and at areas where oil activity is high, such as the corners of the nose. That aside, it's still a pretty decent cushion that does, in some way, last relatively long for a cushion-type foundation. I'm normally a shade 13 for Laneige, but I'm a shade C21 for this cushion. It has a brightening matte finish, and generally something I'd use for days when I'm out for a medium length of time (but not those full days). This would be suitable for those with combi oily or combi dry skintypes who still want a touch of hydration with a mostly-matte finish.