I've been raving about Hera's Black Cushion for a while now (it's a total must-try, and my current favorite BB cushion). Now that Hera is finally available in Singapore, it's time for me to venture into other product categories – such as this Magic Starter primer/colour corrector. If I'm not mistaken, this is possibly the 2nd or 3rd gen of the product, with the previous gen formerly in a bottle packaging.
Hera Magic Starter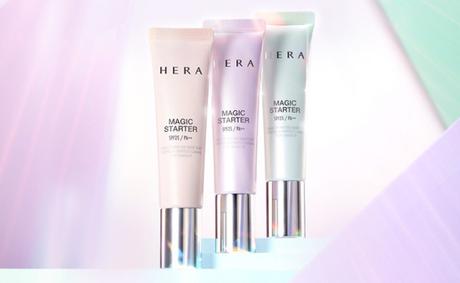 It's available in 4 shades (1 isn't featured in their original product imagery)
According to their website:
01 Rose: Giving a lively brightness to dark or dull skin
02 Lavender: Giving clear brightness by correcting the strong yellow skin tone
03 Mint: Giving clean and clear brightness by correcting the strong red skin tone
04 Shimmery White: Dazzling brightness that gives a transparent three-dimensional look to the face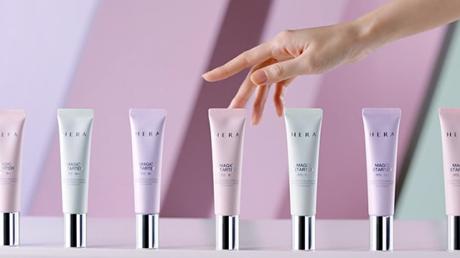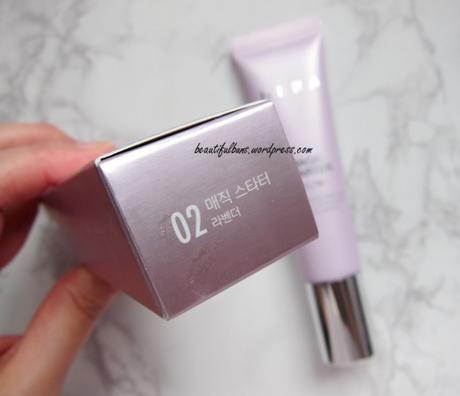 I got shade 2 Lavender, which is for radiance (vs sallow skin)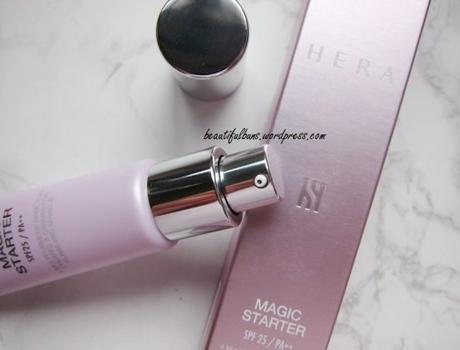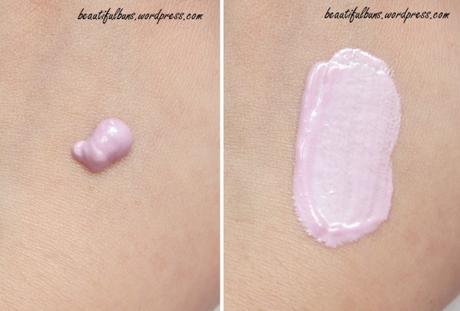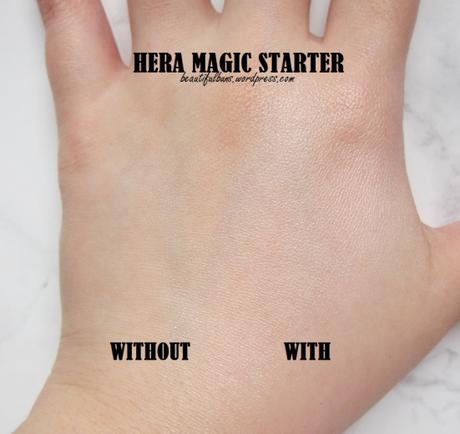 I say…
The Packaging: A sleek tube that has a pump dispenser – it's convenient and hygienic. 1-2 pumps should do it for the whole face.
The Scent: A slight fragrance that's rather pleasing. It doesn't stay around for long tho – most of the scent has dissipated after application.
The Texture: A smooth, slightly watery cream that spreads easily without any drag on the skin.
The Verdict: I tried on the Lavender shade, which gives a very slight sheen of lilac and does give the skin a subtle glow. It's not too OTT, and and thankfully doesn't have that super dewiness that Korean seem to favour. Makeup (foundation/bb cushion) sits comfortably on this primer, and gives that extra 5% radiance to your skin (especially if you have dry skin or are in a drier wintery climate). However, I don't think that it gives any extra staying power to makeup. It doesn't add to my skin's natural oiliness either. Overall, probably something I'd see myself reaching for when my skin is tired/lacking sleep, or when I'm overseas.
Advertisements