It's been a while since I bought a BB cream, what with all the insane BB cushion craze these days. I say buy buy BB! Hohoho. But nothing can hold a true beauty junkie back – I will still buy whatever catches my fancy (besides whatever is in trend these days). This is even more so if Jeon Ji Hyeon / Jeon Ji Hyun / Cheon Song Yi is fronting the brand  – yes ladies, here is yet another review on a Hanyul product.
Hanyul BB Cream  – KRW30,000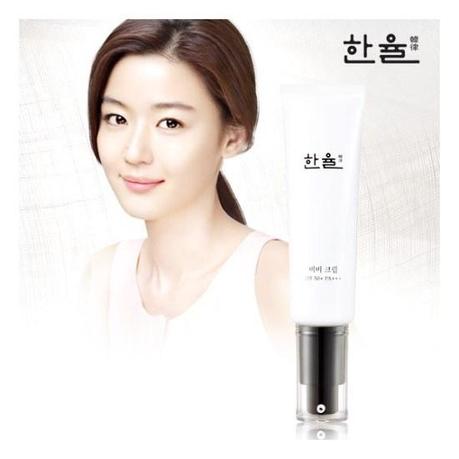 Look at this poster – you can't say no to the potential (no matter how tiny) of looking like Jeon Ji Hyun, right right right?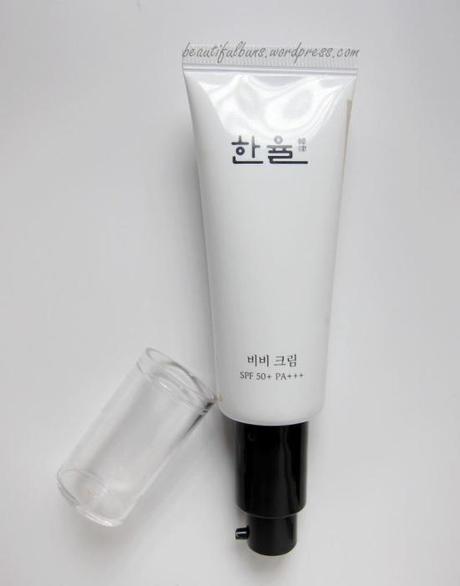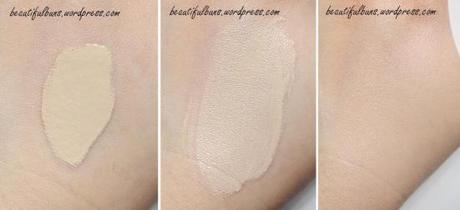 I'm taking Shade 1, which is slightly on the pinker side. Shade 2 is more beigey.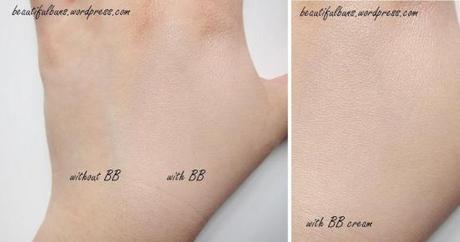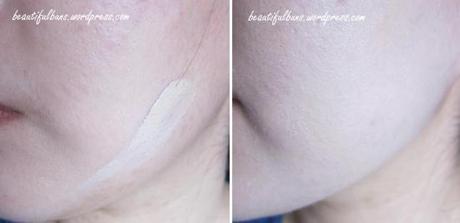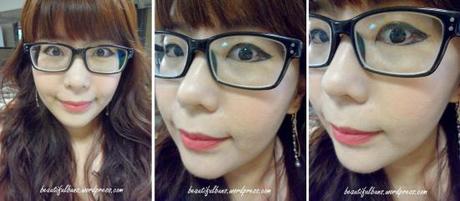 Do you notice the earrings? They are the same as what Cheon Song Yi wore in the drama muahahaha I'm such a fangirl.
I say…
This BB cream comes in a squeezy tube with a pump dispenser, which ensures the hygiene of the remaining product.
It smells somewhat herbal (not a strong scent though). I guess it's staying true to its brand.
The BB cream is moisturising and is slightly more on the watery side.
It does give good coverage however, and also brightens up the skin tone.
It covers blemishes pretty well, but I still need a concealer for the dark eye circles.
There are no colour-changing molecules in this (unlike CC creams), so what you see is what you get.
It gives a dewy finish, so make sure that your skincare products are completely absorbed before applying this on, or else it could slide off.
When I apply it with my fingers, I can feel that it's got a higher level of moisture compared with other products – it really glides on smoothly, bordering on the brink of not setting in properly.
Since it can get a little too dewy, I usually have to set it with some loose powder to downplay the glow as well as prevent it from sliding off my face.
Personally, since I've got combi-full-of-oil skintype, I think I'll only use this on days when my skin is feeling extremely parched. I find that after 4-6 hours of wear, the BB cream starts sliding off cos my skin will start secreting sebum and grossness. I'd also recommend this for ladies with drier skin, cos it'll up your moisture level loads and make it seem more healthy.
0.000000
0.000000