It's that time again – time to change a new cleanser! After my last one (CNP's Purifying Foaming Cleanser), I'd actually changed over to the Illi one, but it had such an overpowering jasmine scent that  I decided to go forth for another one that had a completely different scent (of course, the fact that it has a beautiful white and gold packaging helps.hah!)
 Guerlain Secret de Purete Cleansing Foaming Cream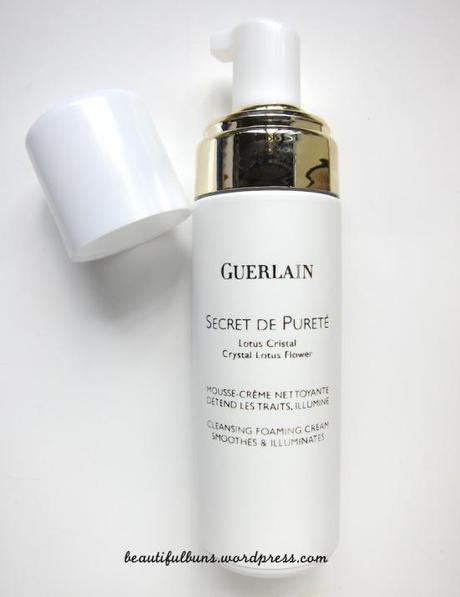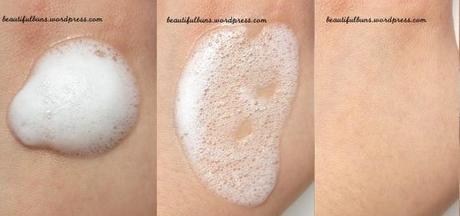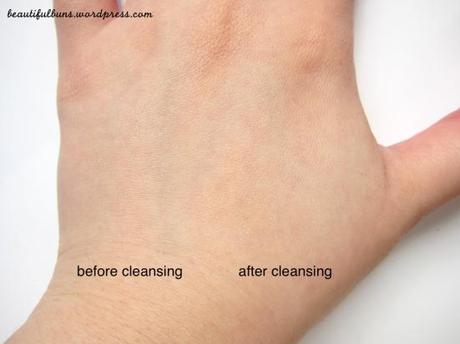 I say… 
To be honest, I was pretty surprised to see that this wasn't the usual tube-cream cleanser – I guess I wasn't expecting it.
It comes in a pump bottle that dispenses the foam.
Sure, it does do away with the (somewhat) hassle of having to work up a foam.
The foam is pretty dense compared to some others I've tried.
The bubbles don't immediately fizzle out upon contact with the skin – in fact, it actually remained rather solid for a good 30 seconds or more.
Even without water, you can spread it smoothly over your skin and carry on with your cleansing.
During massaging, there's a good layer of cream between your fingers and face.
The longer you massage, the smoother your face will be after you rinse it off.
It's a thoroughly luxurious cleansing session – the scent is superrrr.
Even after rinsing off, the sent still remains.
It leaves my skin feeling rather clean (using 2 pumps for the full face, twice), but there's a very, very slight taut feeling – it doesn't up the hydration levels much.
I've never been a fan of these sort of foam cleansers simply cos it requires a little more effort to get your skin completely clean. I'd recommend this for days when you have no/light makeup on.