Ooh~! It's been a while since I was this excited about a foundation product. I mean, just look at dat black sexay glossy finish? Like many of its western brand counterparts, Guerlain has (finally) come up with a cushion foundation.
Guerlain Lingerie De Peau Cushion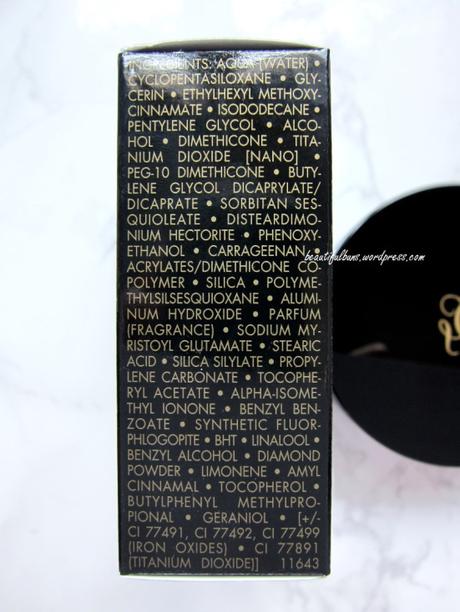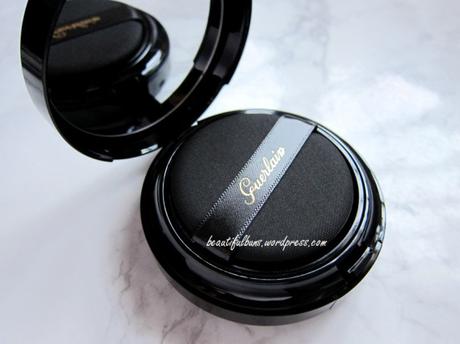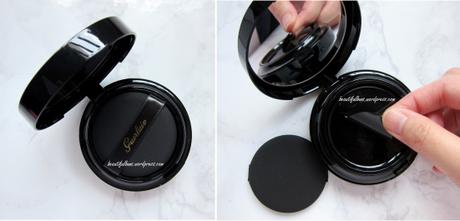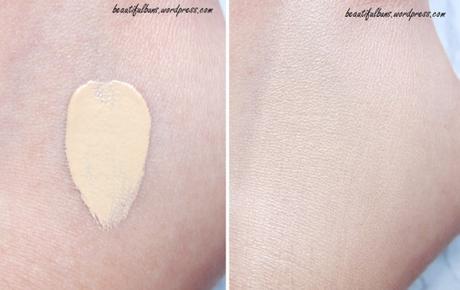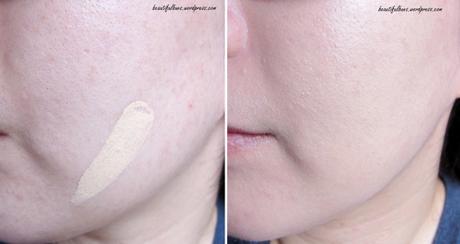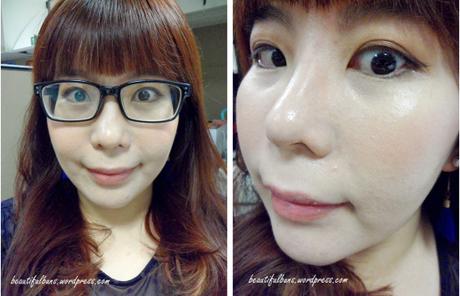 Face: Guerlain Lingerie de Peau Cushion in porcelain
Eyeshadow: Nudestix in Twilight blended with Three Whisper Gloss for Eyes (review to come soon!)
I say…
The Packaging: A standard compact casing with a spring-loaded surface  plate that allows the foundation to be dispensed via tiny pinholes – just press down gently on the plate and watch the foundation gently rise to the top. As someone who's slightly iffy about cleanliness, I do find myself wiping clean the plate of any unused foundation before closing it (and also to prevent the puff from getting further stained).
The Scent: Very distinctive Guerlain scent – floral (with notes of rose and violet) and sweet. I also find that the scent hovers around your skin for at least 30 minutes after application, cocooning your face in a gentle swath of floral fragrance 🙂
The Texture: Smooth, creamy, lightweight, and a medium-high level coverage. It goes on with some glow / dewiness, but nothing that's too oily-shiny, and then settles into a semi-matte finish (about 35% glow with 65% matte).
The Verdict: I actually do like this – it gives a healthy, natural, rosy finish with medium-level coverage (blemishes and dark eye circles are mostly covered). It lasts about 4 hours or so before beginning to fade (no oxidisation, no patchiness), but can last an extra hour or so if you set it with a powder (I use Make Up For Ever's Ultra HD powder). It's not the best for convenient on-the-go touch-ups (only because the dispensing of a little amount is tough to guesstimate, plus I need to clean up the surface plate with a tissue to avoid excess product seeping into the cushion). I'm not particularly sure if it utilises the same/similar formula as the Lingerie de Peau Beauty Booster, but it certainly has a similar glowy finish. Overall, it's a pretty decent effort at a cushion foundation by the brand, and it does live up to its name of an anti-fatigue effect cushion.
Advertisements