Lipsticks that come in an angular tube casing always get extra points in my book, because this prevents them from doing the rollin' rollin' rollin' down my wonky unevenly about-to-die Ikea table. This new one from Givenchy definitely takes the cake because it also comes in a gunmetal smexy casing – hello, just start drooling and commence the creepy caressing already.
Givenchy Rouge Interdit Vinyl – S$48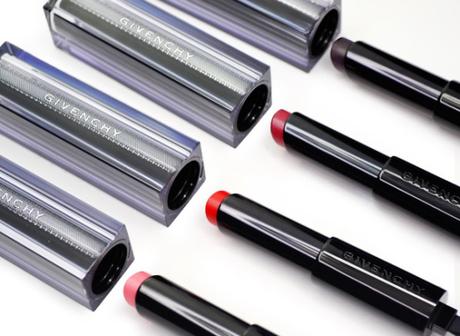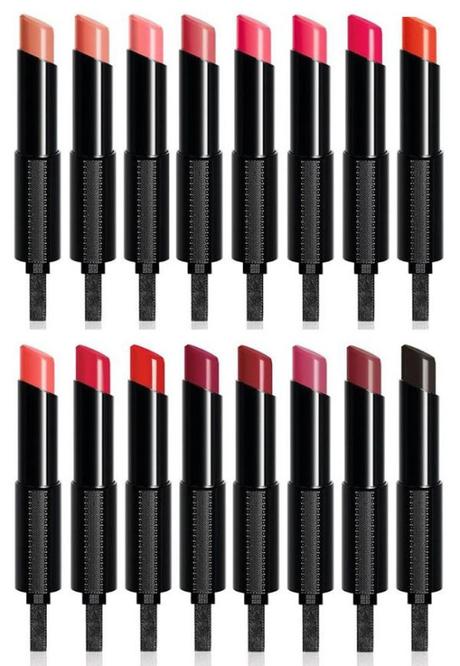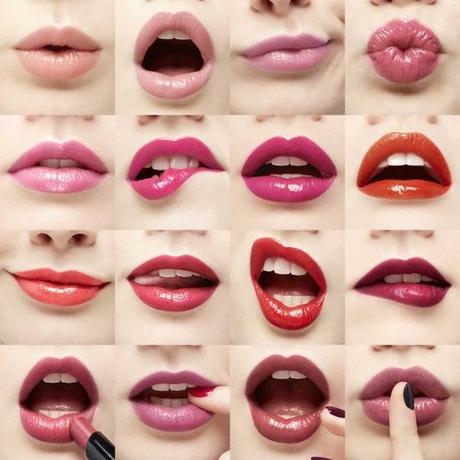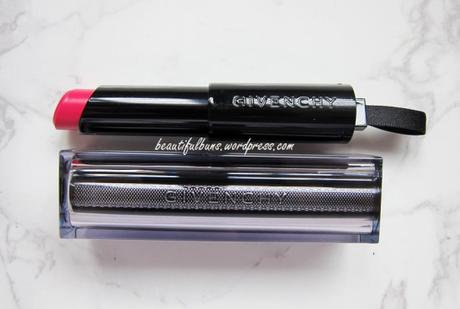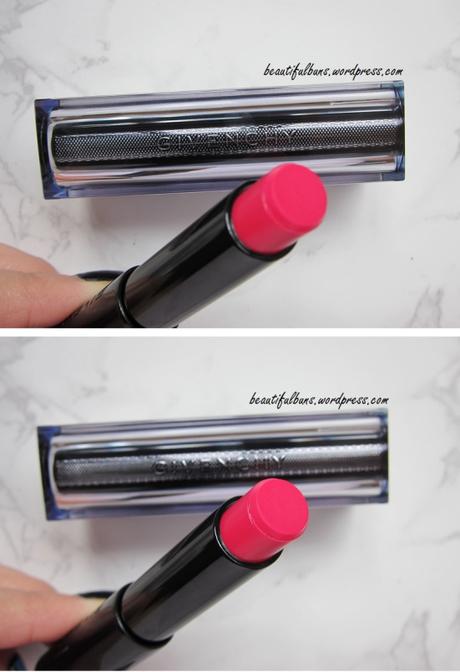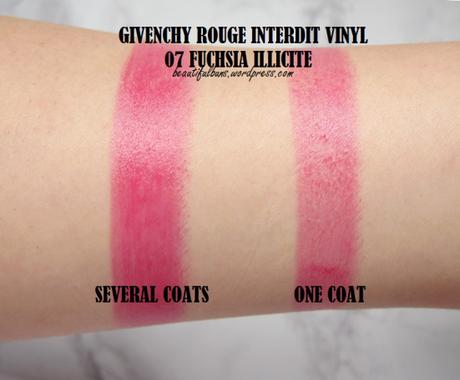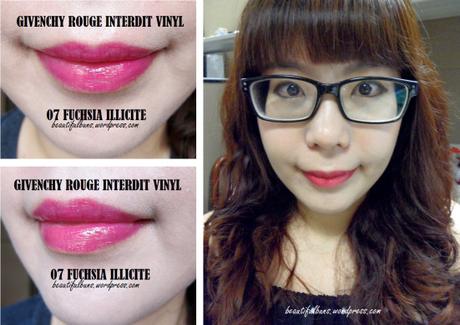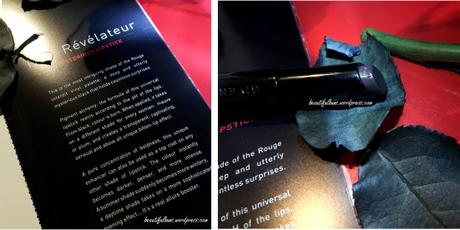 There's a special Color 16 Noir Revelateur which is black in colour, but applies onto each lady's lips in a different shade, based on your skin's pH.
The official write-up:

Enhance your lip look with Givenchy's Rouge Interdit Vinyl Color Enhancing Lipstick. This unique formula is infused with black rose oil, a rare and precious active ingredient that delivers extreme moisture and comfort to the lips for hours. It is combined with a silicone resin that forms a shiny, thin, and supple film on the lips' surface for a second-skin feel. Lips are left with a "vinyl" radiance and a filling effect: lips instantly appear fuller, smoother, and denser. Each high-shine color blurs away all the lips' tiniest imperfections and reflects the light, and its slick case features a metallic, satin ribbon design that's inspired by the House's fashion designs.
I say…
The Packaging: Dat sexy gunmetal casing – me loves! Use the black satin ribbon to gently tug the lipstick out of the exterior casing (there's also a click-closure so that it doesn't fall out easily).
The Scent: A subtle musky rose/floral scent.
The Texture/Application: Now this is said to contain black rose oil and that silicone resin thingy – I'm not scientist, but what I tell you is that it really does feel like a "second skin". Note that it's not thick, greasy nor uncomfortable – it just feels like a comforting layer of balm coating your lips and filling up the fine lines. I also love that it does indeed (as the official write-up says) plump up the lips.
The Verdict: I am really glad that the color payoff for this is a lot stronger than the Givenchy Le Rouge-À-Porter (which was more of a tinted lip balm/sheer lip colour). This one gives a decent colour, and fades into a rosy tint and even leaves your lips feeling hydrated and softer. Definitely a lipstick worth buying if you're looking for one that plumps, gives good colour, and moisturises. Available at Givenchy cosmetic counters.