When I attended the launch of Clinique's new Pop Lip Color + Primer the other day, I found myself automatically gravitating towards my usual hot pink shades, and I realised – hey gurl, it's time to venture into other color realms. After all, I can't just have only fuchsia and red lippies in the makeup stash. For now, helloooooo nudes! :D
Fresh Sugar Lip Treatment – Nude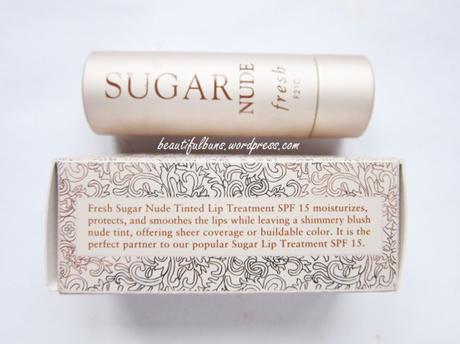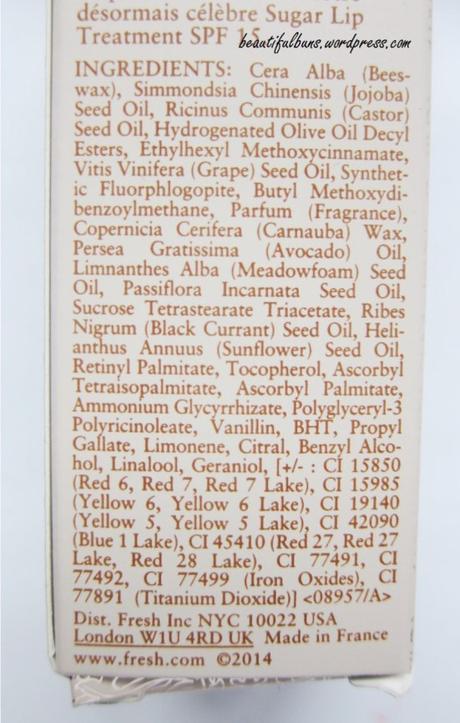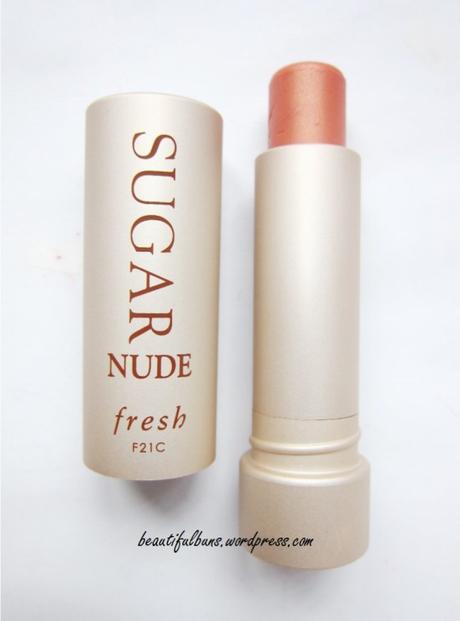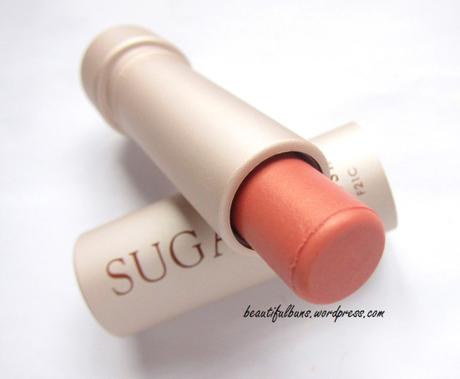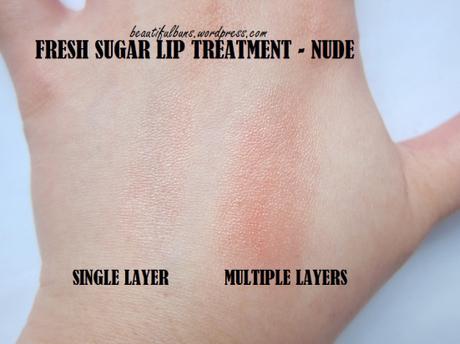 I say…
The Packaging: It comes in the usual metallic and somewhat heavy tube with a frosted finish that's iconic of Fresh Sugar Lip Treatments. The tube is usually cool to the touch, and measures about 6.5cm tall. What I find rather ingenious about this product is the way it opens.
Twist the cap to the right and the bottom to the left to remove the cap
(in the reverse direction) Twist the body to the left and the bottom to the right to push up the lippie.
This ensures that you'll almost never accidentally push the lippie into the cap and smash the top. Yay!
The Scent: It has that signature Fresh Sugar Lip Treatment scent that's somewhat sweet and fruity.
The Texture/Application: It's very lightweight, and when combined with a nude colour, may not give an intense color payoff with just one coat. It glides on somewhat smoothly (though not the smoothest I've ever tried), and doesn't leave any sticky or greasy residue. Instead, the lips feel moisturised and smoothed, with a slight rose-gold sheen. One layer gives you a super sheer beige-pink sheen that still shows the natural color of your lips. To get the color shown in my photo above (a distinct beige/nude colour), you'll need a good 3 layers at least.
The Verdict: Although it does have a beautiful pink-gold+nude beige colour, it has the unfortunate tendency to emphasize the slightly drier portions of my lips (alas! it's time to slather on the Laneige Lip Sleeping Mask). Make sure you do a little scrub before applying this. As a lip treatment, it works well – lightweight, hydrating and moisturising, it helps soothe the lips. Otherwise, it's a pretty decent nude color that will work better for days when you're going heavy with the eye makeup. It's suitable for those with not-so-dry lips. (will do a review on the other colors in Fresh's Sugar Lip Treatment series soon!)