Last week was a terribly hot week, but it didn't deter me from queueing 3.5 hours to pay my last respects to our late Founding Father Lee Kuan Yew. It did however leave me with a foot-tan line (damn you, gladiator platform sandals with criss-crossing straps). Now that our mourning period is over, it's time to get back to work and for life to resume normalcy (as what LKY would have wanted – Singapore never stops hustling and bustling, and neither do the citizens). This mean that it's back to lippie obsession again, and this time, it's Etude House's new Color in Liquid Lips.
Etude House Color in Liquid Lips – SGD$17.90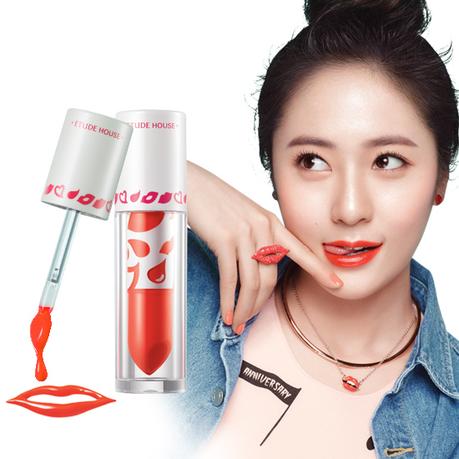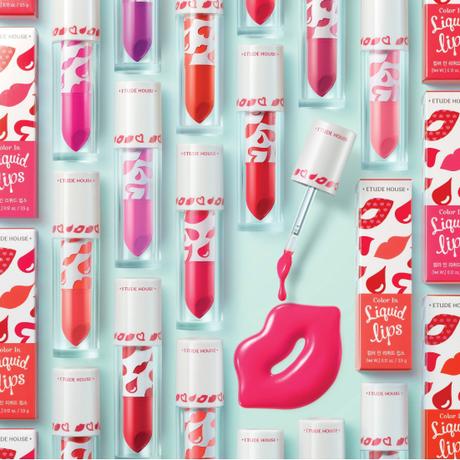 Available in Singapore in 20 shades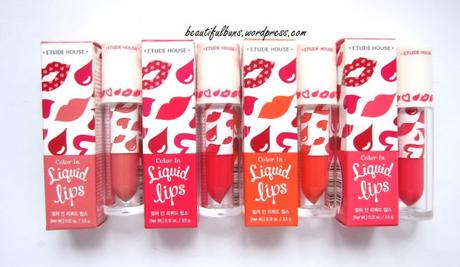 I bought these 4 shades a month ago (just before my second trip of the year there for
Laneige's Global Beauty Camp
) – my rationale for puchasing is that I get one from each color family (nude, pink, coral and red).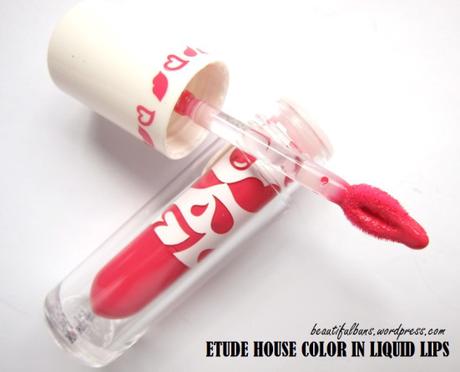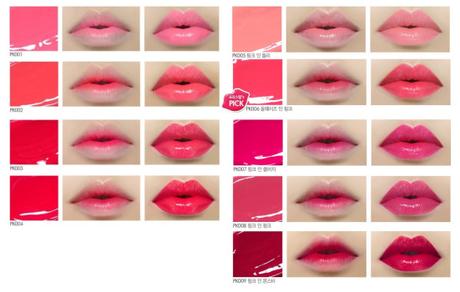 I managed to painstakingly compile the swatches of all the PK (aka pink shades here) and OR (aka orange/coral shades here) – see how much I love you guys hurhurhur. If you do a simple google search, the existing images available are not sorted by shades.
The 20 shades available in Singapore are:
PK001 – Pink in Ribbon
PK002 – Pink in Kiss
PK003 – Pink in Lady
PK004 – Rose in Bloom
PK005 – Beige in Dolly
PK006 – Always in Pink
PK007 – Pink in Clutch
PK008 – Pink in Funky
PK009 – Pink in Poison
OR201 – Juicy in Joy
OR202 – Peach in Dream
OR203 – Orange in Pop
OR204 – Orange in Spicy
OR205 – Made in Sweet
RD301 – I'm in Love
RD302 – Red in Danger
BE101 – Beige in Caramel
BE102 – Beige in Chic
PP501 – Purple in Candy
PP502 – Purple in Friday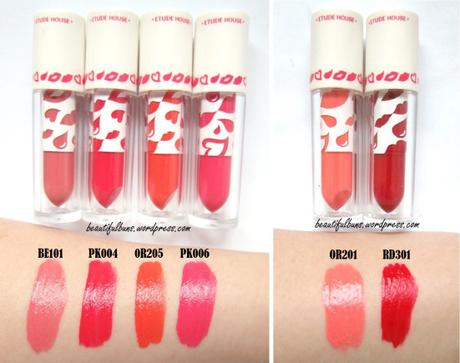 I then got 2 extra shades to test out (heh, what can I say, I just keep buying 'em)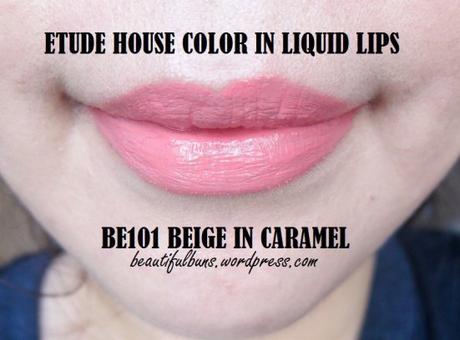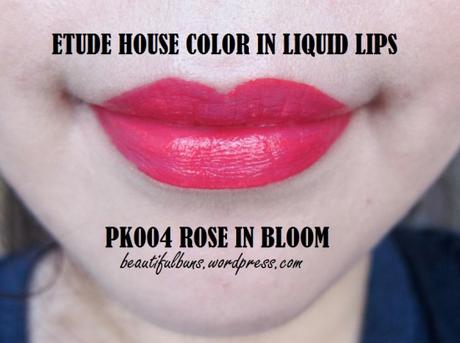 PK004: A deep, rich Fushcia pink which I love – it has reddish-blue hints and is an intense color perfect for night-time events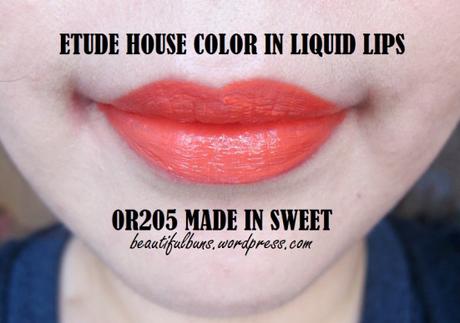 OR205: Not a color I'd normally wear, because of my skin's undertone. It's an orangey coral shade. But you know, I still decided to buy it so that I can try it out for you guys. hah.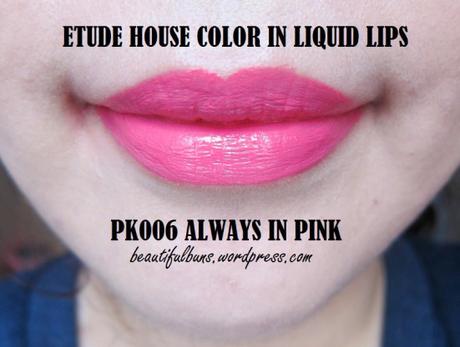 PK006: Bright cheery pink that is wearable during the day time.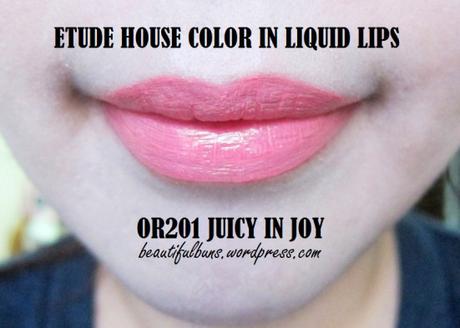 Now I know that OR201 looks really similar to BE101, but OR201 has a bit more pink (while BE101 has more beige).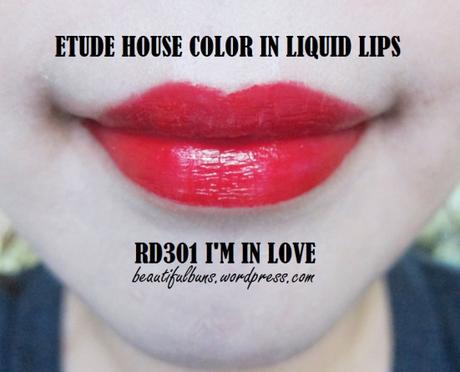 RD301: The classic blue-tinged red that you can't go wrong with. It's pretty similar to
Guerlain's KissKiss lipstick
.
 I say…
The Packaging: It comes in a cylindrical tube with the cap that's attached to the applicator sponge tip. Now the shape of the applicator sponge is supposed to resemble the shape of lips, but I'm particularly impressed with the tip cos it allows me to draw a really precise line (check out my lip swatches for proof).
The Scent: I love it! It has a fruity watermelon scent that actually tempts me into trying to lick my lips – but alas, there's no taste (thankfully!).
The Application: The sponge applicator picks up an appropriate amount of colour, and isn't abrasive so it doesn't rub against my dry lips. The tip also makes for very precise outlining (which is great, cos I can be a klutz when it comes to the corners of the lips). The color is crazy intense. All you need is one coat to get the color payoff – only for the deeper/richer colours. Lighter shades such as the beige and nude are also very pigmented, but require a little more maneuvering of the color (kinda like painting in the gaps) to cover up the natural darker color of your lips.
The Finish: Super bright, poppy and cheery lips that are surprisingly glossy (when I smack my lips together, I can hear the  "pop" sound). The lips also feeling very hydrated (the upper and lower lips will glide against each other for at least an hour or more). This glossy finish however, settles into a semi-matte finish after a while. Also, after an extended period of time (several hours including eating and drinking), this fades into a tint but can sink into the fine lines of the lips and emphasize them (so be sure to moisturise your lips or scrub them every night to ensure that it remains at its optimum condition). There's no greasy/sticky feeling after application either.
The Verdict: If you're looking for a bright lippie, I highly recommend these – a huge range of colours to pick from at an affordable price, super intense color payoff with just 1-2 layers, and the glossy finish is pretty suitable for all lip types. To ensure that the color remains looking glossy (and that you don't end up with pink-lined lips after it wears off), you can try applying a lip balm underneath before applying this product.