Now I know I'm not the only one who's prone to that monthly breakout along the jawline and all over the face during periods of stress (and during periods hurhurhur). I'd all but resigned myself to the fact of being a once-a-month moon face, until I came upon this. Like the Pixi Glow Tonic, it'd actually been sitting in a corner of my room neglected and covered in dust, until recently.
Dr Jart Cicapair Serum – SGD$63
The official write-up:

Cicapair™ Collection is formulated without parabens, sulfates, and phthalates. It is free of artificial fragrance and colour, denatured alcohol, triethanolamine, sulfate-based surfactants, triclosan, mineral oil, propylene glycol, and DEA. Cicapair Tiger Grass Cream is suitable for all skin types—normal, dry, combination, oily, and sensitive—and is ideal for treating redness, uneven skin tone, acne, and blemishes.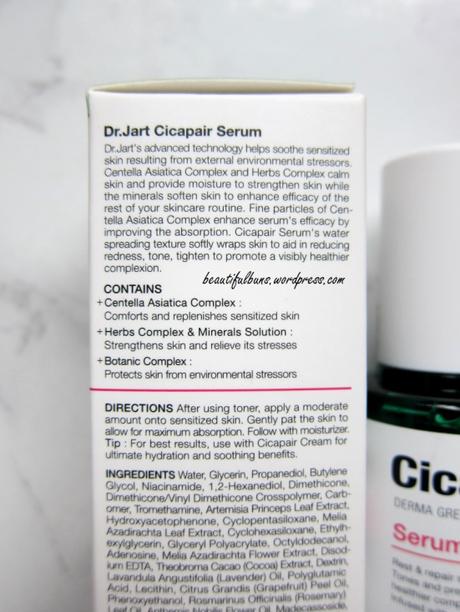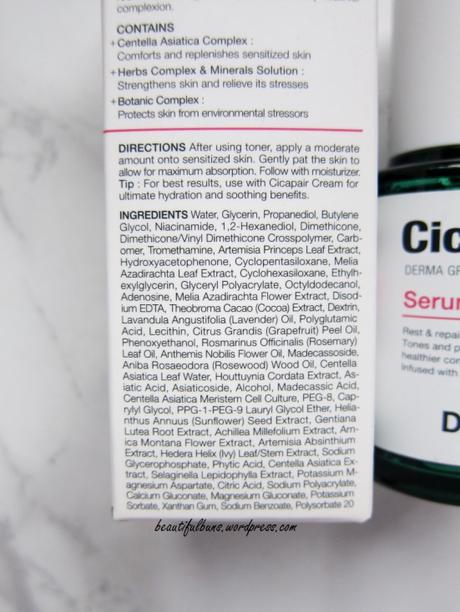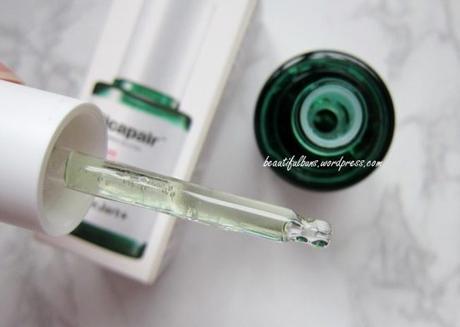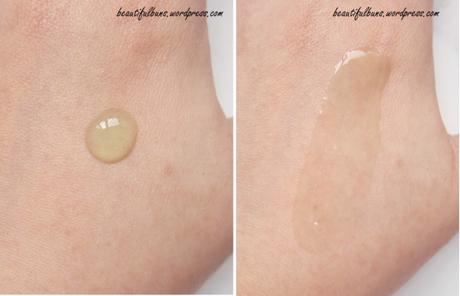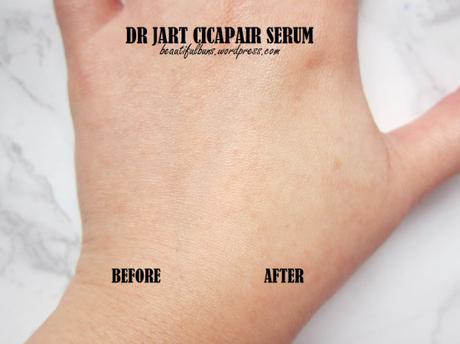 I say…
The Packaging: At first glance, it comes across as your usual bottle +  dropper tool cap. That said, it's pretty ingenious because you don't actually have to need to press down the top of the dropper tool cap to pick up extra product. The cap is created in such a way that when you twist it close, the cap retracts. Vice versa, when you open the cap, the dropper tool is "activated" and picks up the product. You literally only need to press on the cap to dispense the one drop you need. Yay for smart packaging!
The Scent: None.
The Texture: A lightweight watery-gel texture. It's absorbed easily into the skin – I massage it into problematic areas like the jawline and chin, and it leaves not much residue (i.e. not sticky, not greasy). It's okay for layering – my application routine is Toner –> this –> First Care Serum (Sulwhasoo) –> Targeted serum (can be hydrating/whitening/anti ageing) –> Day/Night Cream OR Sleeping Mask
The Verdict: I can't live without this, guys. It's an absolute lifesaver – you know those moments when you can feel the bump of a pimple rising as the day goes by, and it's the type that'll rise into an angry tall red mountain the next day? This serum, when applied religiously (I do it 2-3x at night), will banish those! Plus, when you've got those bumps that have no "head" and can't be extracted or burst? This helps them to subside too. They also work wonders on my jawline and oily chin. Sometimes I apply it everyday, and sometimes this works as a spot treatment. Either way, I know that this is one of my top skincare faves for now – it may not has a scentsorial experience, nor a fancy schmancy packaging, but those are totally compensated by smart packaging and a super good product. In fact, when I finished my first bottle just a few days ago, I literally said aloud "OH NO!" in my room. I haz to go and get myself a new bottle today (and so should you)!
Availability: Sephora online and instores.
Advertisements
&b; &b;