Fans of Cheon Song Yi will recall her major boo-boo when she very happily and airily proclaimed in the drama that she took "propofol" every morning instead of "propolis". Epicccccc. But you know, cos she's gorgeous, I forgive her.
I'm not sure if it was because of this show being drilled into my subconscious, or it was because I'm an irrepressible beauty addict, but I somehow found myself the owner of this propolis ampoule after wandering around Olive Young for a bit. I had actually gone in there to hide out from the cold… oh well. Multi-tasking never hurt anyone.
CNP Laboratory Propolis Energy Ampule – (I think it's about KRW28,000 – lost the receipt)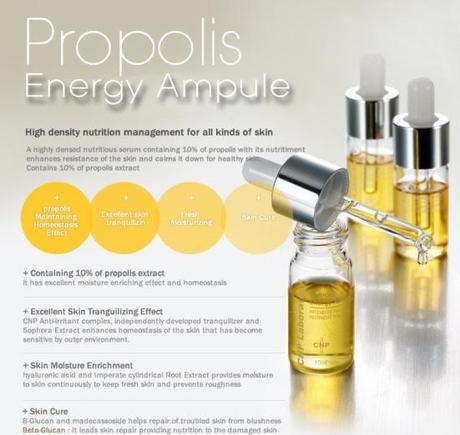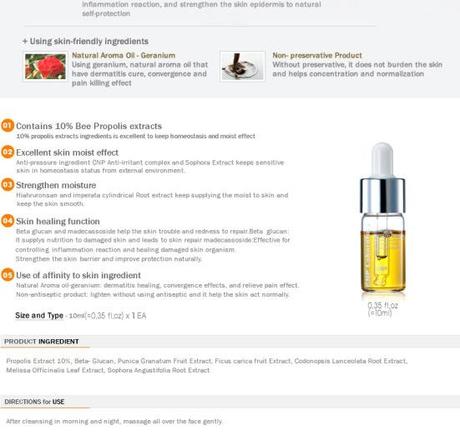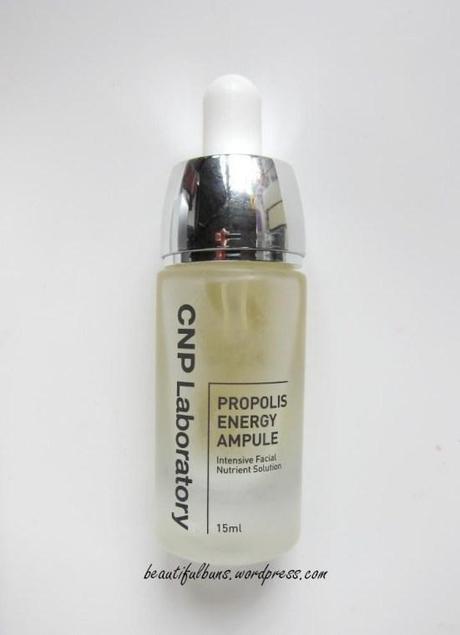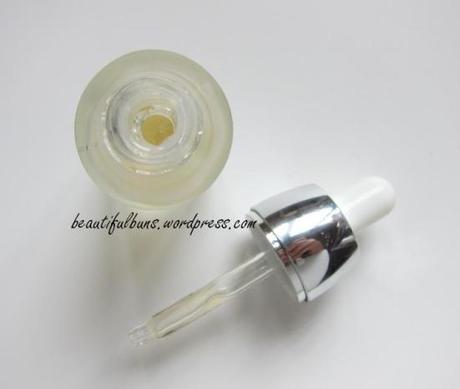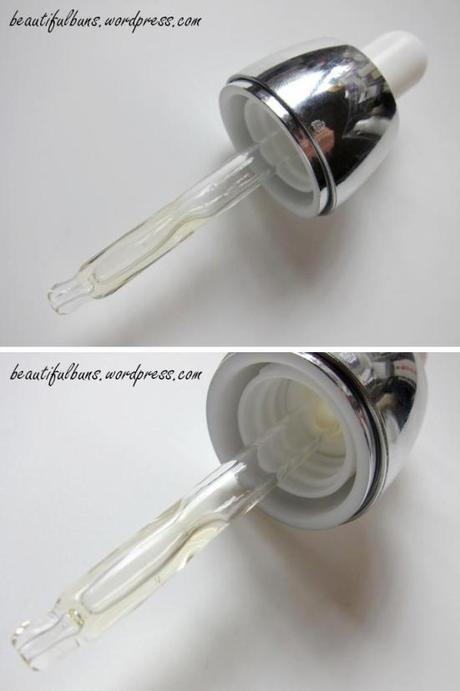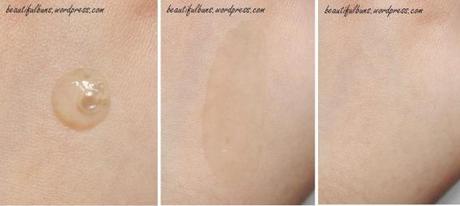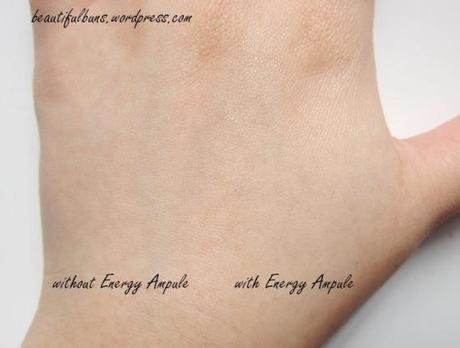 I say…
For starters, it's a frosted glass bottle with a dropper system – yes, good for hygiene (and for sometimes pretending you're a scientist hah)
Although it's a relatively tiny bottle, the base doesn't even start from, well, the base. If you notice carefully, it starts about 2cm from the bottle. Not that they're giving us less than stated though – the ml is clearly visible from the outside.
It's a scentless liquid that's quite viscous – think: honey.
Cos its consistency is quite thick, you only need about 2-3 drops for your entire face.
Now, upon initial application, this can be slightly sticky, especially when you're trying to pat it into your skin at the end. Just persist and continue patting – it'll set into your skin soon.
Propolis has anti-bacterial properties and has skin purifying qualities, so don't go expecting a visible results immediately. Instead, after some time of usage (I saw results after 3 weeks of alternate day usage), what you'll get is healthier and  firmer skin – think boing-boing-fishball cheeks.
It can also soothe your skin, so it's been a total godsend for me these days amidst the heatwave that's sweeping Singapore.
I'd call this a supplement for your skin, kinda like the supplements you take for your body.
Thus far, I have not had any bad reaction to any of CNP's products, so obviously I'm gonna wipe out everything from their rack when I head there this time. They've got a hugeeeee range – I am swearing by their Day Anti-Blemish Spot Solution.
Beauty tip: Cos of its consistency, I'd recommend that you use this as the last time in place of your usual creams instead.
Overall, a great anti-ageing, calming and radiance-boosting product that isn't the sort to produce super visible results.  Even if you don't see any results, it is still boosting and nurturing your skin from the layers beneath – just poke your skin to test :D Here, pokey pokey pokey.