I've never had to worry about staying wet – my skin, I mean, you durty-minded peopleeee. My skin's hydration levels have always been normal, and I never had to consciously make an effort to apply hydration/moisturising products.  However, due to the constant indulgence and manic impromptu trips, my skin's been really dry recently. It's like the dry inflight atmosphere has sucked out all the youthfulness from my skin. noooooooo. Gimme back my boing-boing bouncy skin!
CNP Laboratory Propolis Deep Moisture Pack

Loosely translated: Said to up your moisture levels, brighten your skin, relieve the skin stress accumulated throughout the day, deliver intensive nutrition to your skin as you sleep.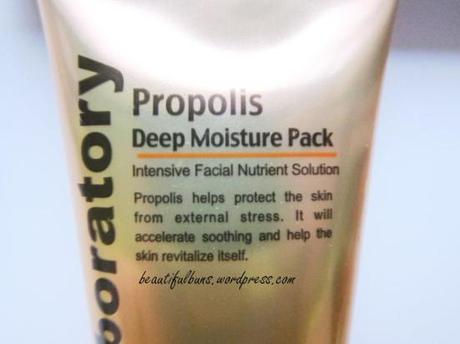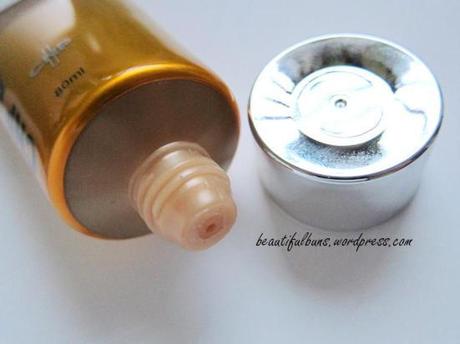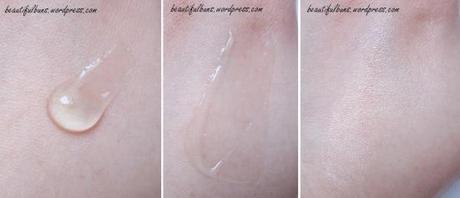 A thick, honey-gelatin-like clear gel consistency that's surprisingly quickly absorbed…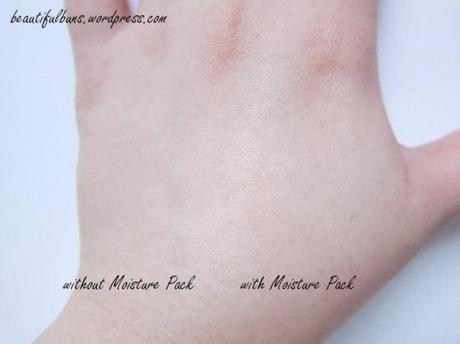 … leaving not much residue!
I say…
I've noticed that moisturising and hydrating products sell really well in Korea, whilst whitening products are best sellers in our country, and this is solely because of the difference in climates. Now that my skin is so parched, there's no better time than to test the efficacy of these hydrating products.
It comes in a rather fat standing tube with a screw-on cap. Nothing fancy, nothing new, nothing boo.
It's a clear, rather thick, somewhat gooey consistency – kinda like transparent honey (which make sense, since propolis is honey hurhurhur).
There's not much scent.
It glides on smoothly and is surprisingly quickly absorbed despite its thick consistency.
In addition, it also leaves no sticky / greasy residue after application, so that's another plus point.
This is meant to be your last-step item , something akin to a sleeping pack.
How I use it is to apply a lightweight lotion (Hada Labo) + a first care essence (either Sulwhasoo's First Care Activating Serum or Hanyul Optimizing Serum), and then finish it up with this product.
The next morning, I find that my skin is definitely more hydrated, with a slight increase in bounce in the skin.
Also, I also find slightly less pillow mark lines on my face. I attribute this to my skin being more hydrated and thus being less prone to the fine lines that will form while you're sleeping. Yay!
When you do your morning cleanse, you'll find that the skin feels slightly smoother under running water too.  Double yay!
There hasn't been any adverse reaction to this yet – no pimples, no spots.
Beauty Tip: At times when my skin isn't that dry, I do is a targeted treatment – applying only to the drier portions of the face such as the cheeks.
If you prefer an anti-ageing/skin firming sleeping pack, try Sulwhasoo's Overnight Vitalizing Treatment.
Overall, it might look like a very blah and non-exciting product, but this will work great for upping your hydration levels. Mental note to self: Must bring this along on the next flight to use onboard so that my youthful essence is not sucked out. You. shall. not. passssss (the barrier of this deep hydrating pack). Hah.