I know this may not be the newest item, but hey, since it has a lovely Alice in Wonderland casing and I've never tried a BB cushion from Beyond, there's no better opportunity than now😀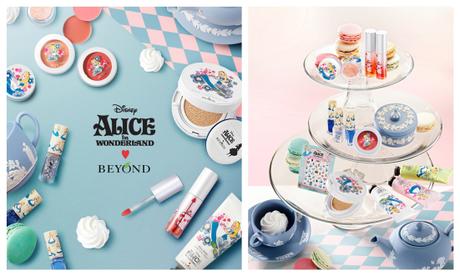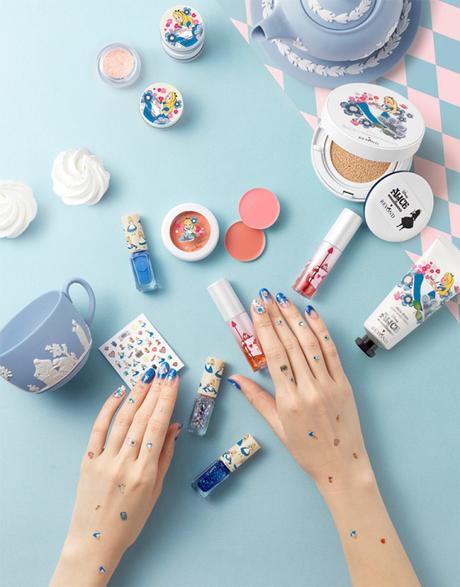 Isn't the collection just absolutely gorgeous?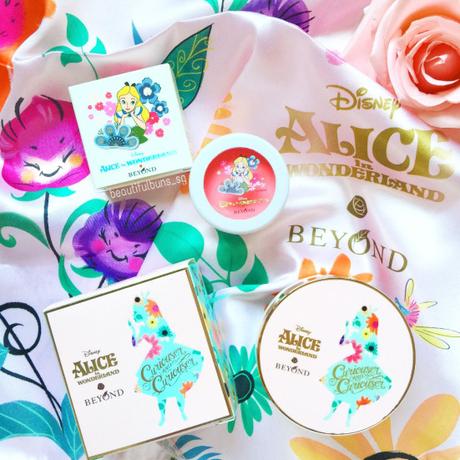 What I bought from the collection – a very well-controlled number of 2 items (only the cushion and a blush). They even very nicely gave me a scarf from the collection as a GWP. Yay!
Beyond x Alice in Wonderland – Alice in Blooming Snow Cushion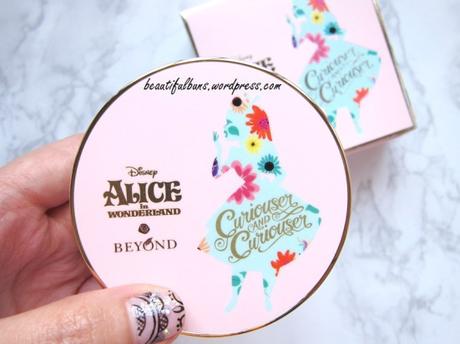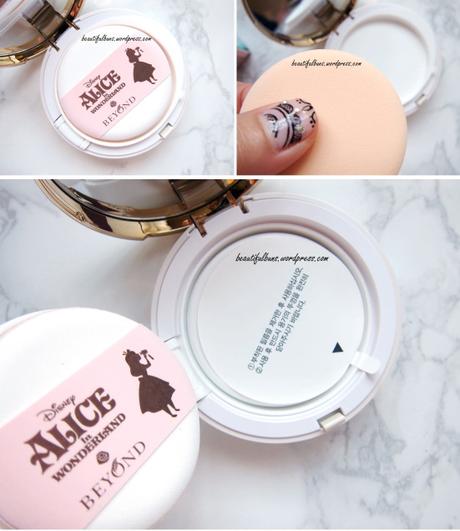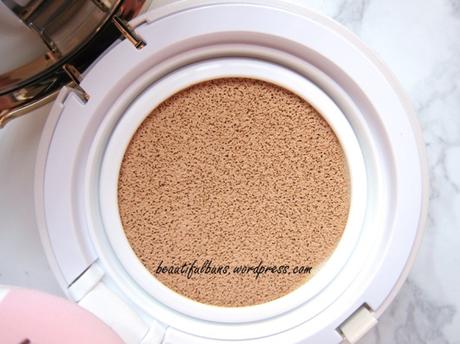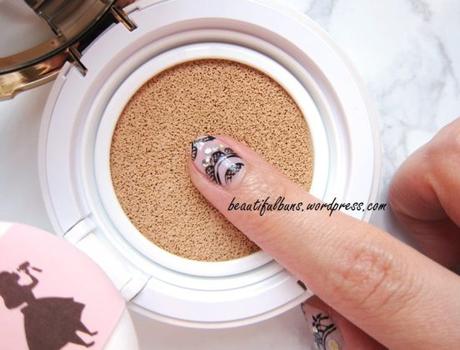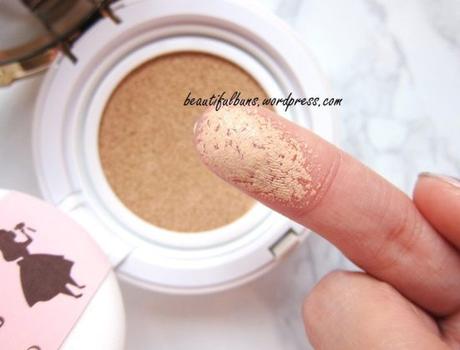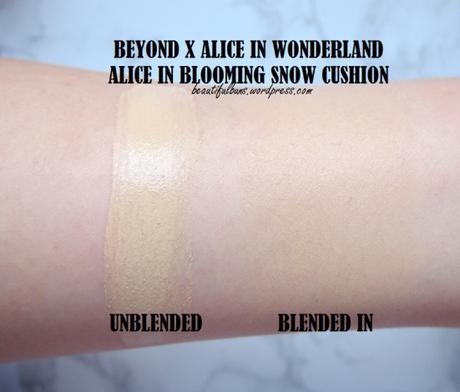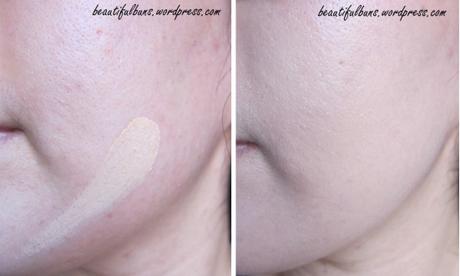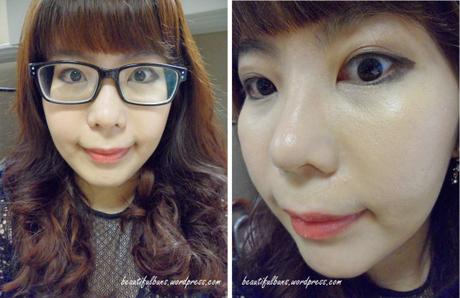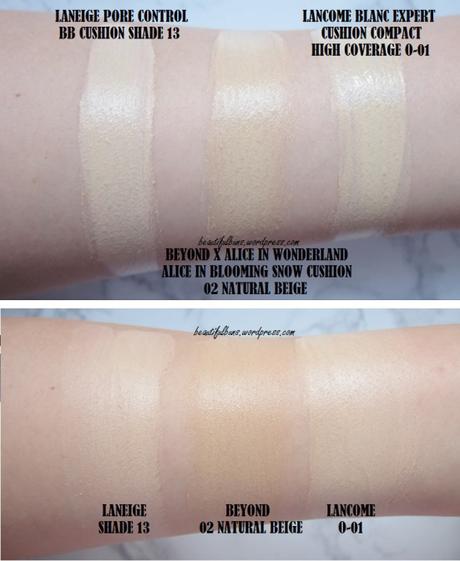 I say…
The Packaging: The usual BB cushion / cushion foundation compact casing with an inbuilt mirror and a refill that can be popped out. I love that the design on the front is a combi of matte/gloss
Refill Compatibility: NOT compatible with Shu Uemura Blanc Chroma Brightening UV Cushion Foundation. (will go home and test the rest and update again). Note that this brand is under the same umbrella company as The Face Shop, so I'm guessing they might be utilising a a similar formula / casing. 
The Scent: A floral scent that's rather mild and lingers around your face about 30 mins after application.
The Texture/Application: It is a good mix of matte/dewiness – it's about 65% matte, and 35% dewiness that is visible on areas such as the cheekbones and nose bridge. There's a medium level of oil control cos I had to blot after about 5 hours. There's no oxidisation or patchiness though. The overall effect is that of a brightening and natural one (my dark eye circles can't be concealed completely, but I guess it's okay).
The Verdict: A surprisingly decent BB cushion – I dunno man, perhaps my expectations are significantly lowered whenever there's a gimmick such as a collaboration/limited edition case etc. It has medium wear time, medium coverage, and none of that overly-dewy finish that Koreans seem to adore (but only suits them in their home country). Judging from my arm swatches, it seems to be a shade darker than my usual skintone, but it actually becomes brighter (don't ask me what sorcery this is) when applied on my face. Suitable for most types of skin (except maybe sensitive types, due to its fragrance).