How was your CNY long weekend everybardy? I'm exhausted and honestly, really glad that it's over. I belong to one of those families who have to do the visiting – in fact, I kinda envy those who just stay home and wait for the relatives to arrive, cos then it'll give me a chance to use this product from Belif heh.
Belif Moisture Bomb Cushion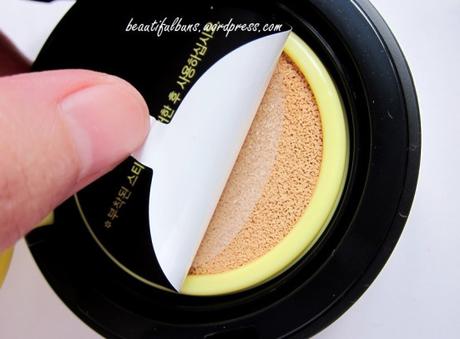 A little something special – a plastic sheet separating the sticker seal from the cushion. All of the other cushions I've tried so far don't have this little extra touch – I guess this caters to those who are a little iffy about hygiene and don't feel particularly comfortable about the adhesive portion of the sticker being in contact with the cushion (although to be fair, it should not be touching the cushion much cos it's placed on the rim which is slightly higher than the cushion portion).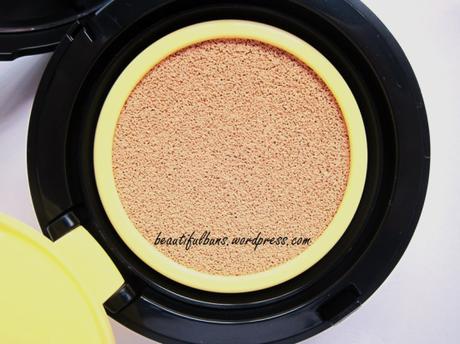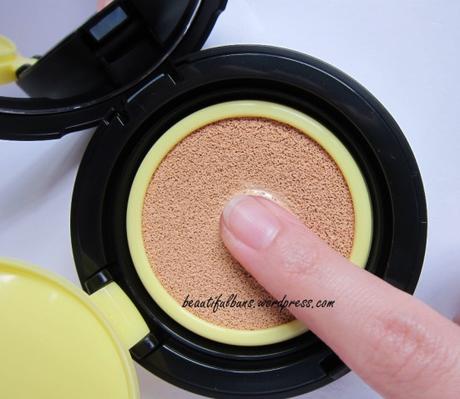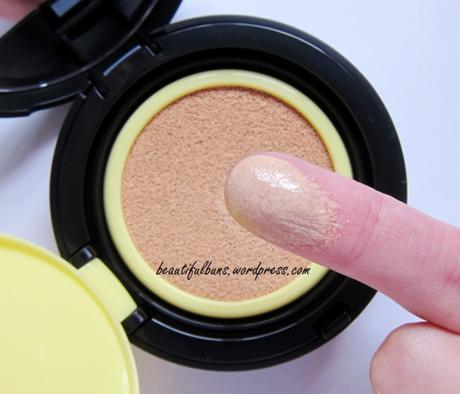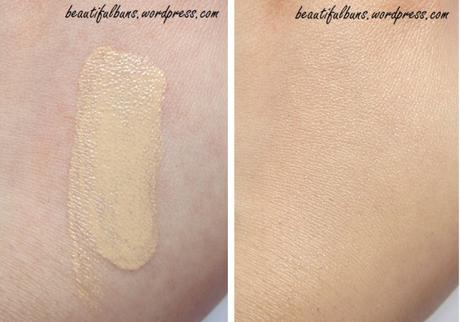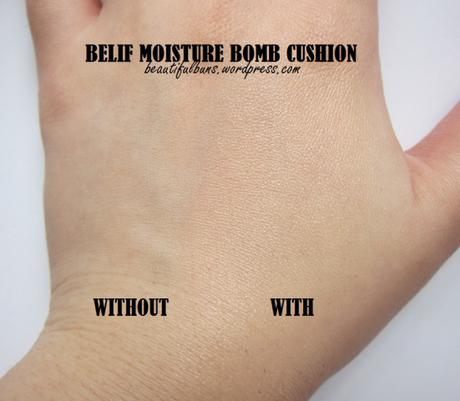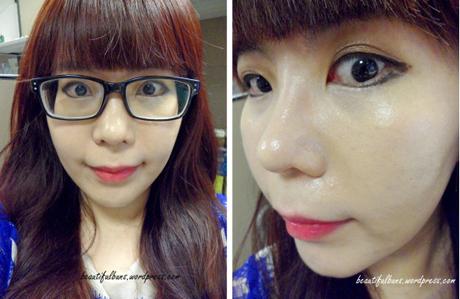 Photos taken about 30 minutes after application, so the coverage level is still obvious
I say…
The Packaging: Well, it comes in the usual BB Cushion compact casing which shouldn't be much of a stranger to you by now – round compact casing with an inbuilt mirror as well as a tray that functions as an airlock as well as a sponge-holder tray. Now the BB cushion portion feels denser than the usual BB cushions too – it feels like it holds more product and isn't so soft and squishy.
The Scent: Very distinctively Belif scent – non-fragrant but more of a scented herbal scent.
The Texture: It is true to its name – there's a whole lotta moisture in this BB cushion. When applied to the skin, it feels cooling and distinctively hydrating. It's said to bring you 26 hours of moisture with its comfrey leaf ingredient, and I believe them :D It's not particularly watery to the point that it's dripping down your skin though. In terms of coverage – it's rather minimal with some blemishes covered. As you can tell, some of my blemishes can still be seen, and the dark eye circles are clearly visible (even after 3 layers).  It's slightly dewy (but not superbly shiny).
The Verdict:  I personally wouldn't use it  because of its low coverage, which means my dark panda eyes will make me look like the Walking Dead instead of a walking babe. Yes my skin did feel / remain hydrated even after 3 hours in a dry airconditioned office, but I did notice the coverage level dropping as well, which necessitated a touch-up even before I could go out for lunch. I'd say this is great for:
usage in countries with dry climates / winter days,
those with relatively good skin condition due to its low coverage level (you know, for for days when you wanna try pulling off the "I'm not wearing makeup" trick. hurhurhur)
for ladies who have drier skin types
those who prefer a much lower aka natural finish