Hola~ Whilst waiting for my renovations to commence, I'm also doing some personal renovations – well, not really, perhaps a touch-up would be a more apt description. I'm way, way over due for a hair-something (be it a cut, dye or perm). I'm also into my 25th year of "This is the year that I'll lose 10kgs!" but that's another story altogether hurhurhur. Anyhoos, I did take a positive step into improving the body, in the form of a back facial.
Also abbreviated as a bacial, a back facial is long overdue because I've actually never done anything besides the daily bath lily and shower. Years of having long hair coupled with our hot and humid climate have certainly done nothing to help get me a sexy back – I'm prone to the occasional breakouts on the back too. I decided it was time to give my back some lovin' and headed down to La Source Spa.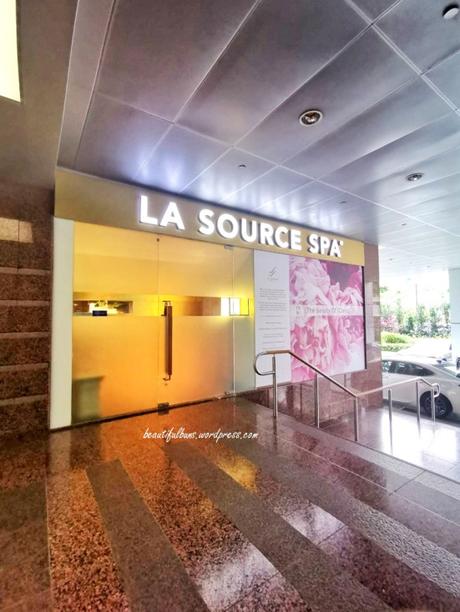 La Source Spa is located at 15 Scotts Road, Thong Teck Building, #01-03/04, Singapore 228218. Tel: +65 6732 1318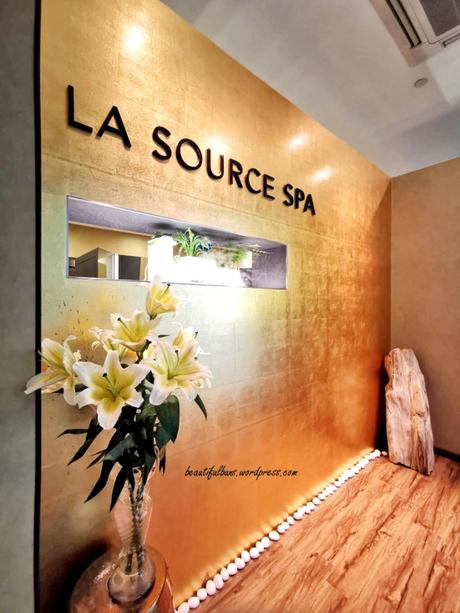 The interior of La Source Spa is cosy enough with a tinge of rustic luxury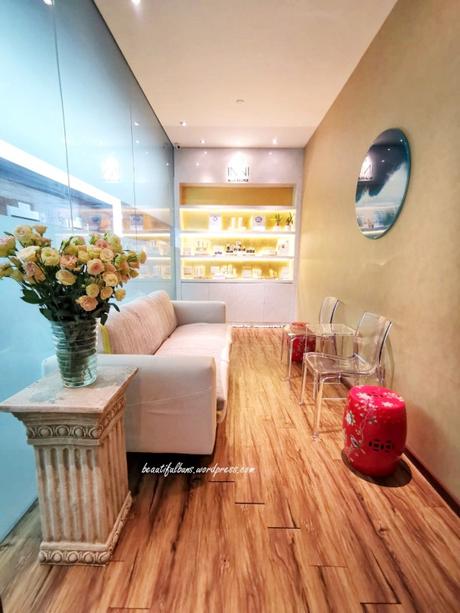 At the waiting area where you do the usual form-filling and have your cuppa tea whilst waiting for your therapist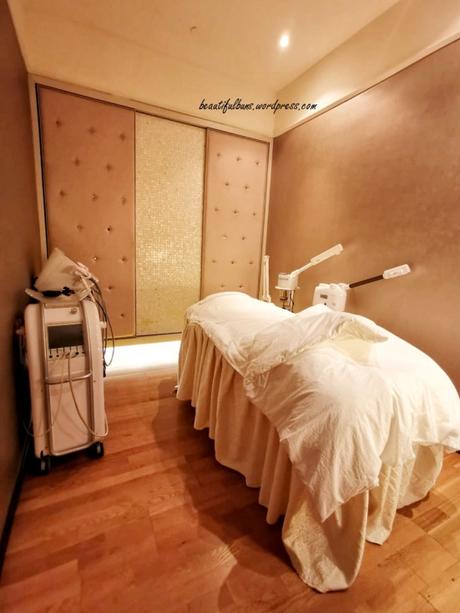 The room: Cosy, comfortable and of a good size.
The Bacial has a similar process to that of a facial (and hence the name "back facial" geddit, geddit?).
Cleanse
Scrub
Steam (to open the pores, soften skin)
Extraction
Light Therapy
Mask
Massage (to improve circulation/ for relaxation)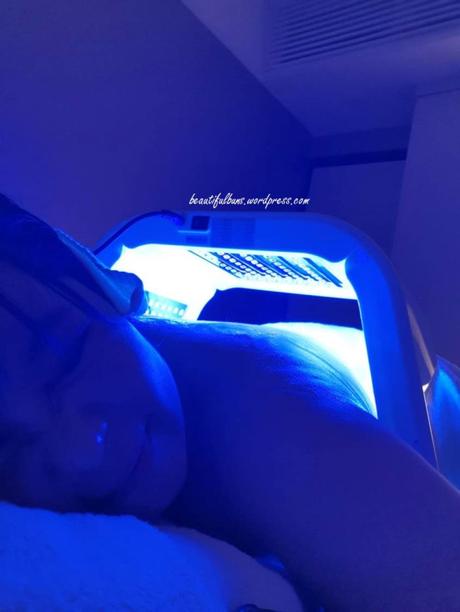 Getting my light therapy. There are some slight bumps/undulation on the skin because of the extractions, but they'll subside in a bit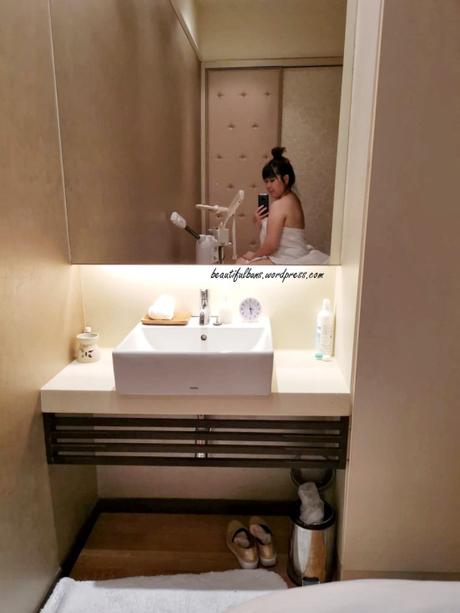 And I'm done!
The entire process took about 1.5 hours. Note that you're lying face down for the most part, and the facial bed that I got didn't have that hole (so that your face is looking down on the floor), so I did end up with a slightly stiff neck at certain points in time. Be sure to turn your head direction (when you're lying down). On the upside, the massage at the end of it alleviates all aches.
Don't expect a miraculous 180 makeover, but the  skin on the back is indeed smoother to the touch after the bacial and that's good enough for me (considering that I haven't done anything to it for the last 30 years). On your end, you can maintain good back skin health with an occasional exfoliation (use a loofah, or those Japanese long wash cloths), and also ensure that your conditioner doesn't touch your back by washing off completely.  I can see myself going for more bacials in future hohoho.
If you're keen to try this out, quote my name (Cheryl / beautifulbuns) and you'll get 15% off ala carte massages and facials. You can check out their services here  🙂 Usual price for the bacial is $138, but the current promo price is $98.
La Source Spa

15 Scotts Road, Thong Teck Building

#01-03/04, Singapore228218

Contact: +65 6732 1318
Advertisements