I want to start this post by saying two things: I am usually disappointed by Urban Decay products and I do not like lip palettes. That being said, I love this palette! I am not sure exactly what sucked me into buying this palette. Maybe it was the composition of colors combined with the fact I haven't really tried Urban Decay's lip products. Either way, this is a must have product.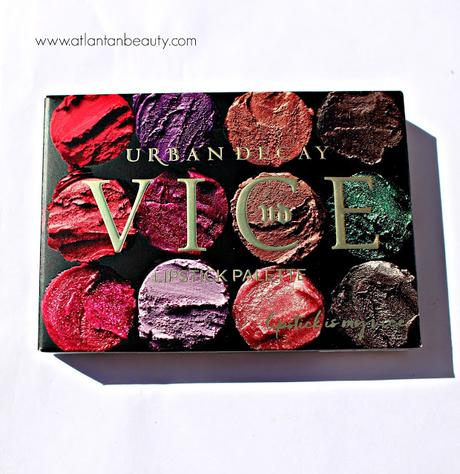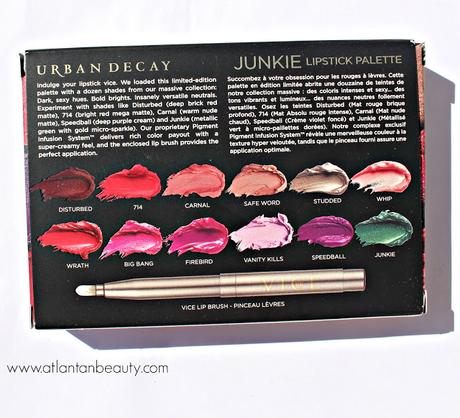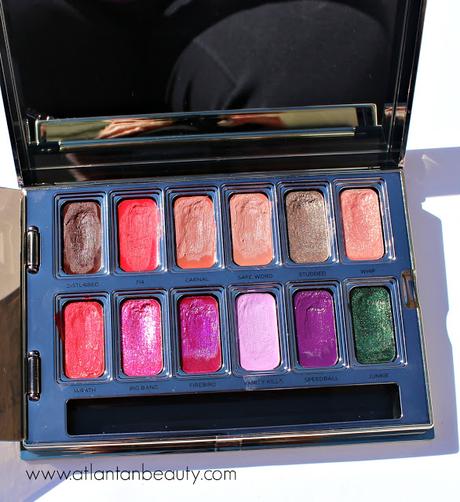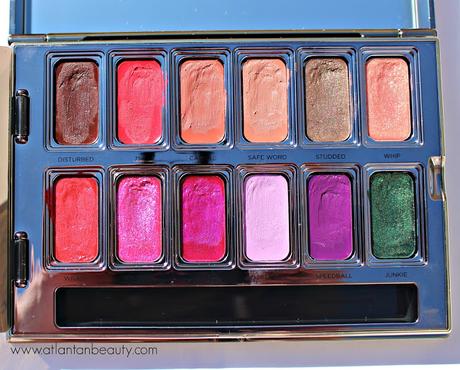 Top Row: Disturbed, 714, Carnal, Safe Word, Studded, Whip
Bottom Row: Wrath, Big Bang, Firebird, Vanity Kills, Speedball, Junkie
For $35, you get 12 x 0.02 oz lipsticks in varying finishes. This set really allows you to get a feel for Urban Decay's lipsticks and it is also travel friendly. You get a nice mix of nudes, pinks, reds, and fun pops of colors. Each color is available in the full size tubes. Next to the shade and descriptions, I will put which line each shade is from. Here are the shades you get:
Disturbed is a matte brick red (Comfort Matte)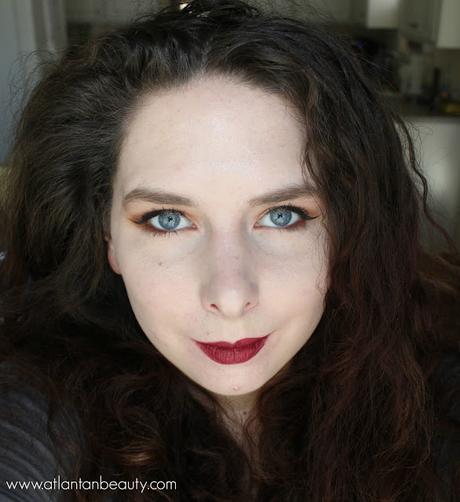 714 is a vibrant orangey red with a creamy, matte finish (Mega Matte)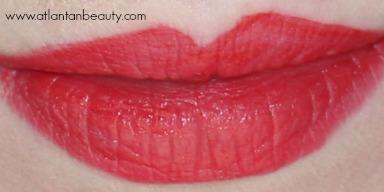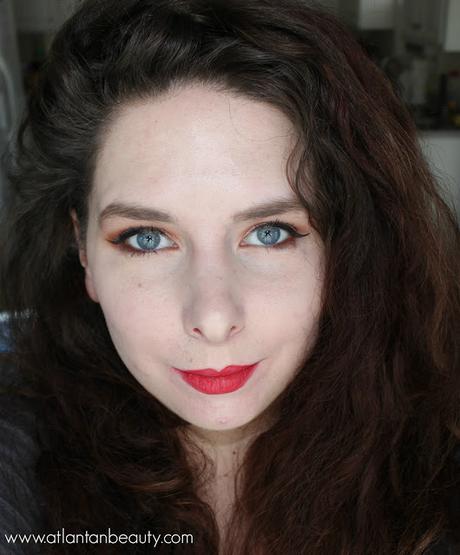 Carnal is a warm toned nude with a matte finish (Comfort Matte)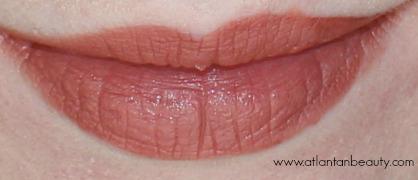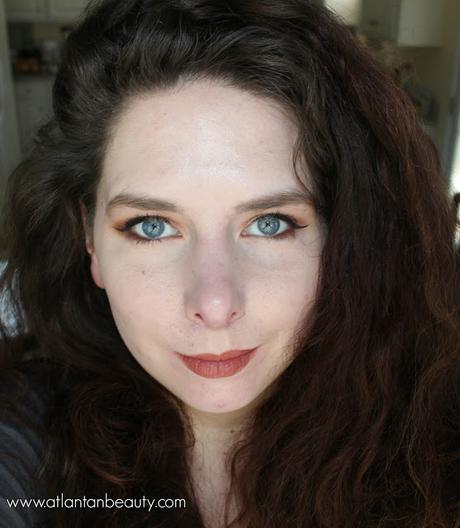 Safe Word is a light pinky nude with a matte finish (Comfort Matte)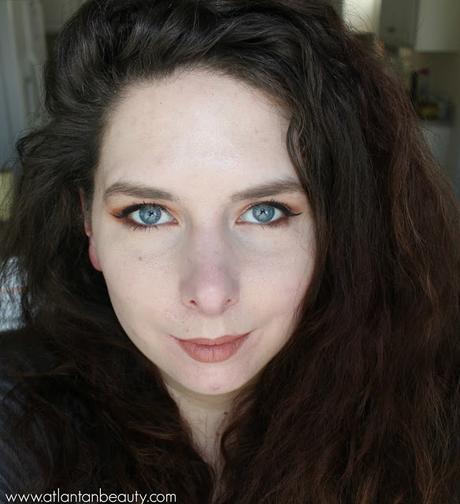 Studded is a metallic greige (Metallic)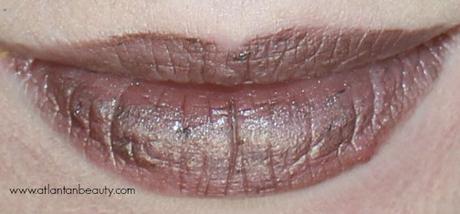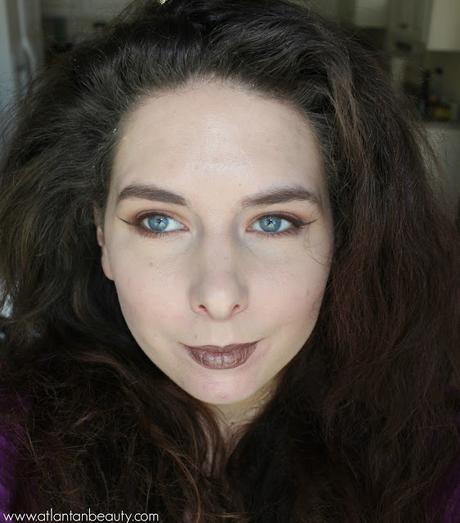 Whip is a light, warm pink with gold shimmer (Shimmer)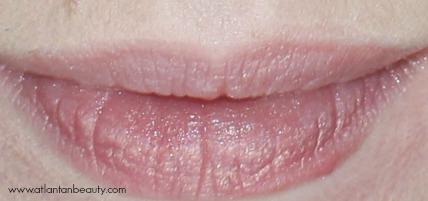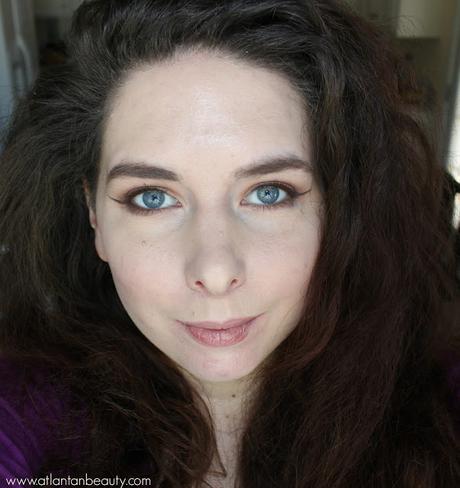 Wrath is a metallic, rusty red (Metallic)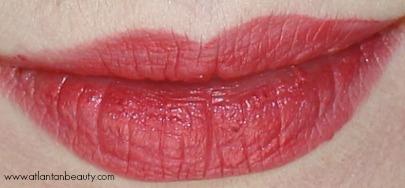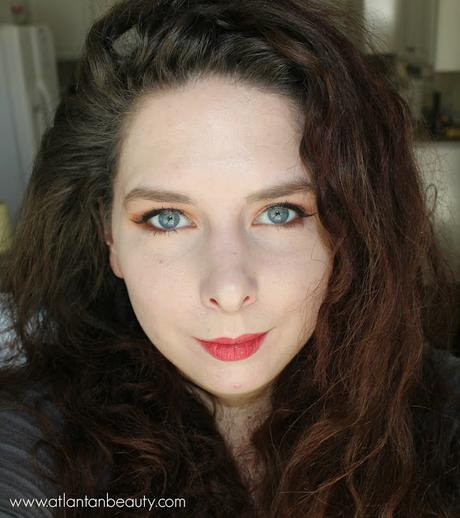 Big Bang is a cool toned bright pink with an intense sparkly finish (Metallic)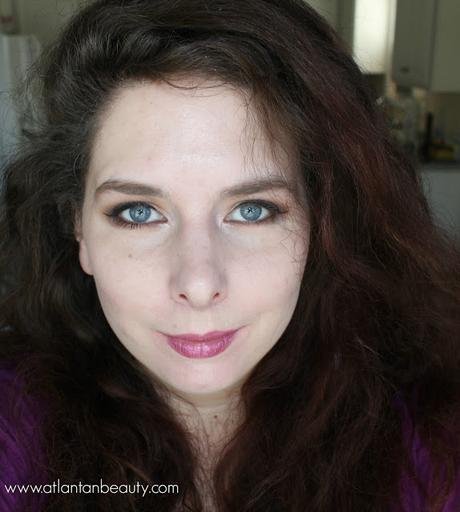 Firebird is a dark fucshia (Satin)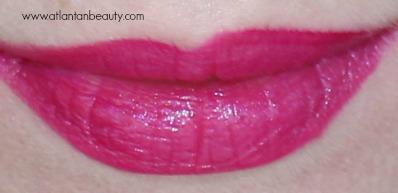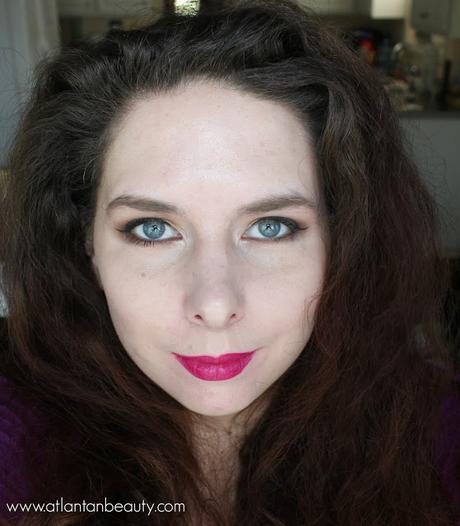 Vanity Kills is a lavender with a cream finish (Mega Matte)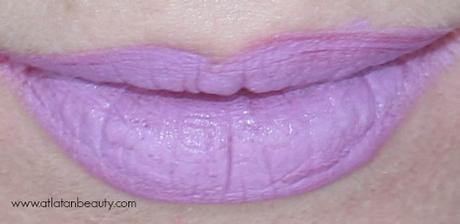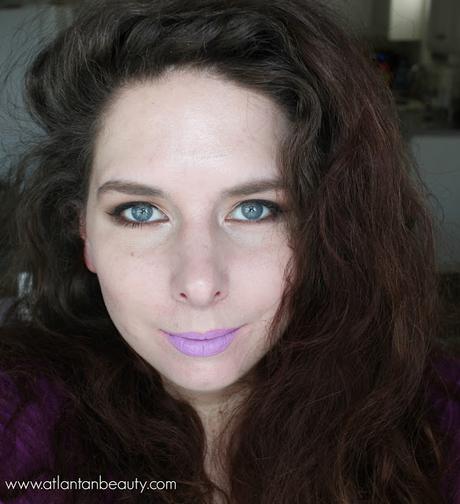 Speedball is a deep vibrant purple with a cream finish (Satin)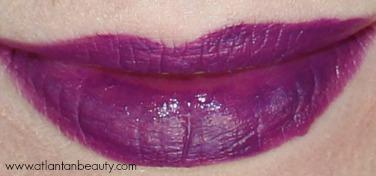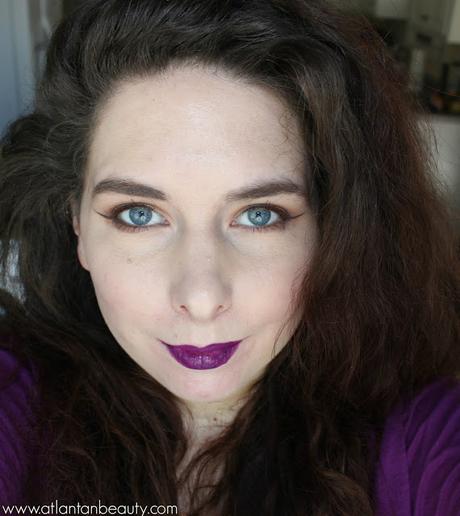 Junkie is a shimmery green with gold micro-glitter (Metallic)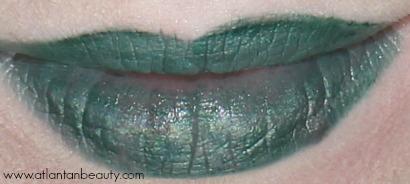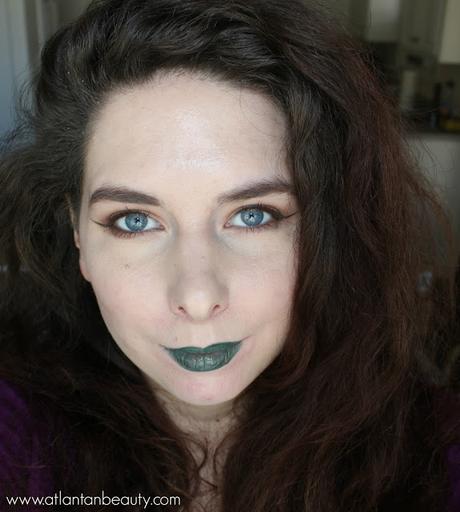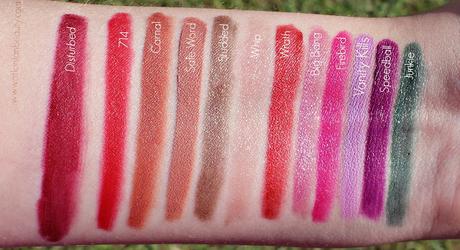 This isn't going to be a palette for everyone considering it comes with some pretty bold colors. However, if you are a true lipstick junkie like myself, you will appreciate that. These are probably going to apply more sheerly compared to the actual tubes, but I feel like that is to be expected. I do have to really build up the metallic shades (Junkie, Big Bang, Studded, and Whip) to reach some level of opacity. Wrath, even though it is metallic, is much more opaque than the other three. These four also don't stay on as well as the other shades and they have a lot more slip. But they look amazing once you build up the intensity you want. I even find myself enjoying Junkie, which I did not expect. The only thing that bugs me about Junkie is that no matter what I do, it never adheres to the center of my lips well.
The matte and satin shades are gorgeous. The pigment, opacity, and staying power are all good. I still prefer to do two or three layers in order to make the lipstick look its absolute best and to make sure it is even. This is especially true with Disturbed, which can look a little uneven if you are not careful. I find that they stay on pretty well. In an 8 hour period, I only had to touch up one time.
I have noticed that most of the shades have a tendency to bleed a little bit, as you can see in my swatches. All of the shades have a corresponding lip liner by Urban Decay, but I think your best bet would be to invest in a clear lip liner. A lot of different brands have these, so you can find one to fit your needs.  None of the colors feel drying. Even the mega matte shades are very comfortable and don't leave your lips feeling dried out at the end of the day.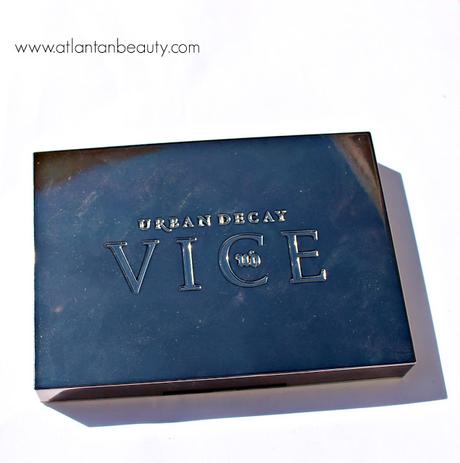 I love the packaging on this palette and Urban Decay really thought it out well. First of all, I love the box it comes on. I usually throw out the boxes, but I will keep this one around. The case itself is pretty sturdy, but it is also lightweight. You get a very nice mirror and the lipsticks themselves are well protected thanks to the sturdy, plastic overlay. I also like the retractable lip brush. It keeps things clean and the texture is perfect. It isn't too soft and you can precisely apply the colors with it. It can be a pain to get all of the lipstick out, though. So you probably wouldn't want to change shades up in the middle of the day. Another downside is that fingerprints get all over the place, as you have probably noticed already. It is a minor thing, but it can be a little irritating.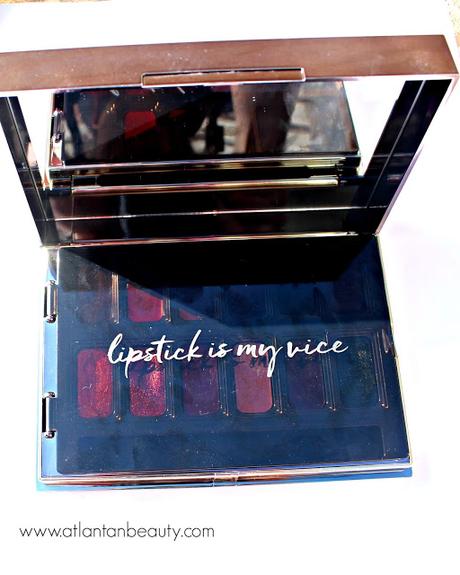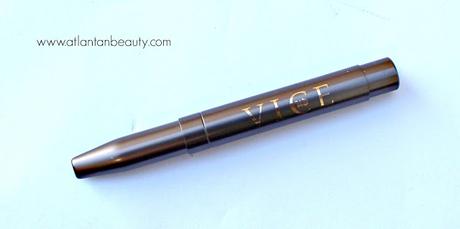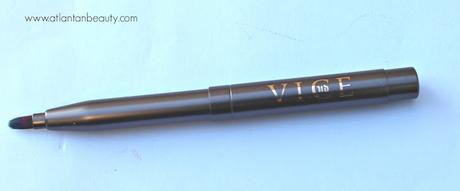 This palette would be a great gift for a beginner and seasoned makeup enthusiasts alike. If this one is a bit much for you, check out the Urban Decay Blackmail Vice Lipstick Palette. It still has bold colors, but they aren't green or gray. Both palettes have three shades in common: 714, Big Bang, and Firebird. So be sure to keep that in mind. I think the palette is a pretty good value, too. Especially if you don't have any of these shades in your collection.
I am really glad I picked this up and I can see myself getting a ton of use out of it. I am actually thinking about getting the Blackmail palette despite it having three of the same shades.
I hope you found this review helpful and I will have another post up for you soon.