I purchased this palette during the Sephora VIB Sale in March and I opted for it rather than the larger Viseart palettes for a couple of reasons. The first one is obviously the price. Secondly, I haven't tried Viseart before and the Theory palettes are a good place to start without dropping $85.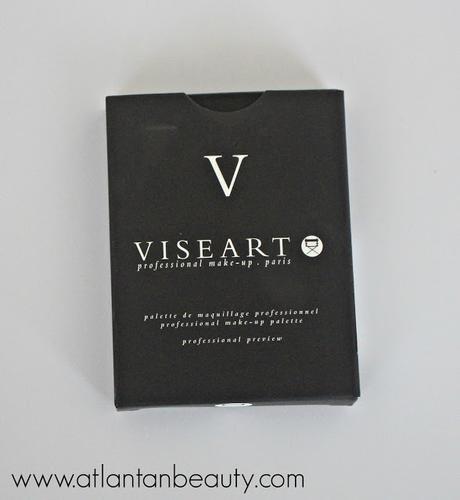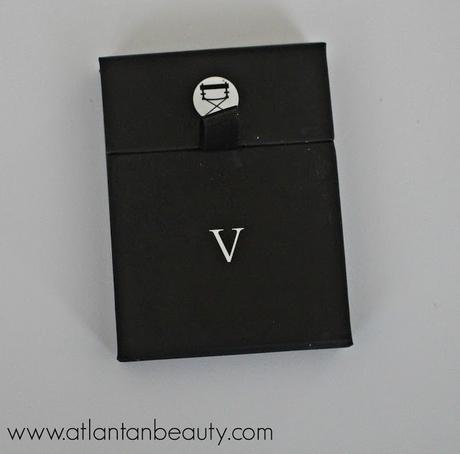 That being said, I am happy I went with this palette instead. I am honestly not overly impressed with it. Don't get me wrong, I do like it. However I don't see what all of the hype is about. I like my Makeup Geek shadows as much, if not better.
The Cashmere palette has a nice mix of cooler and warmer toned neutrals. It is a fantastic everyday palette because you have great colors in both matte and shimmer shades. You get three matte shades and three shimmer shades.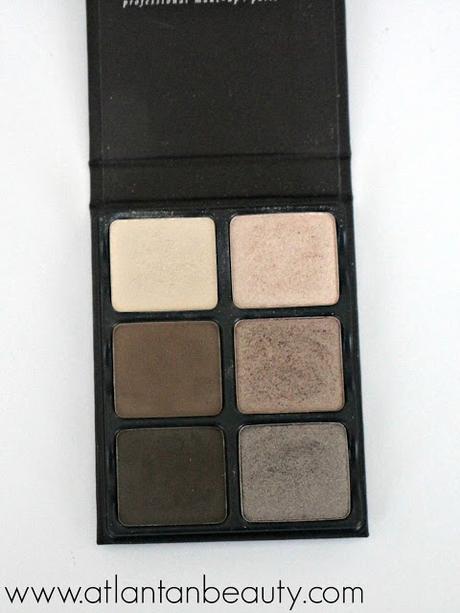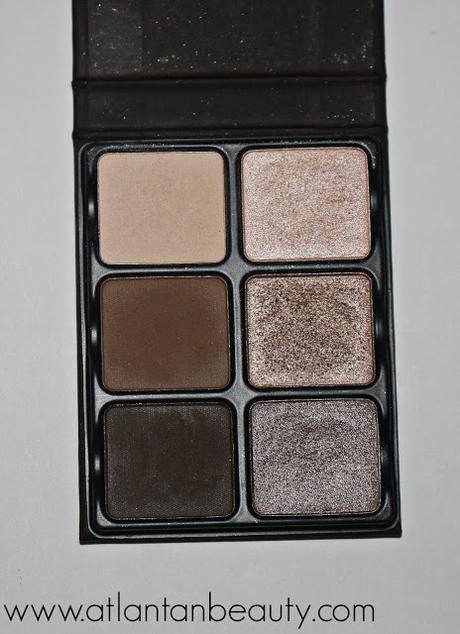 The Mattes

On the matte side of the palette there is a vanilla shade, a medium warm brown, and a cooler toned dark grey-brown. The texture of these is not as good as the shimmers, which is often the case with palettes. They feel gritty and are a little patchy when swatched. They also peel a little bit. However, none of that poses much of an issue when applied to the eye. They blend out easily and seem smoother than they feel. Unlike the shimmers, they are much more true to pigment when you apply them on the eye. They also perform well with no creasing or fading by the end of the day.
I have two sets of pictures for the swatches. The first set is without primer and the second set is over primer. I also did swatches of the shadows blended out so you can get a better feel for how they would look on the eyes.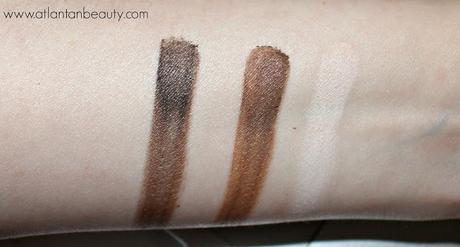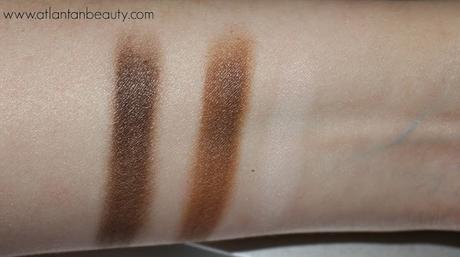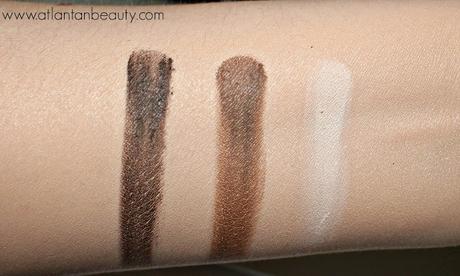 Swatched over primer.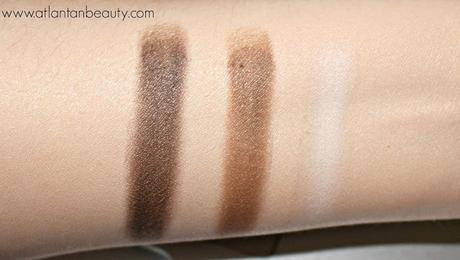 Swatched over primer.
The Shimmers

The shimmery shadows are very similar in tone to the corresponding matte shades. There is a stunning champagne, a light copper, and a taupe. They swatched amazingly and the texture is like silk. The color pay off is fabulous as well when swatched. But, that same color pay off doesn't transfer to the eyes. At least not for me. I have to build up the colors a ton to get my desired look, and even then it is a little bit lighter than I would like. Unlike the mattes, the shimmers do fade and crease slightly by the end of the day.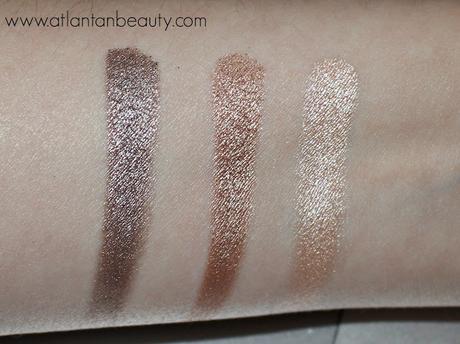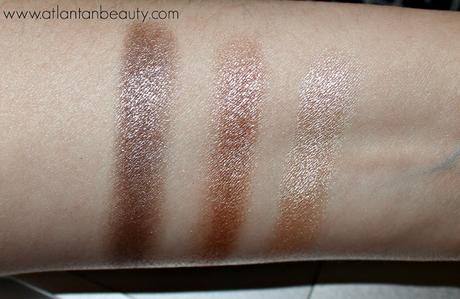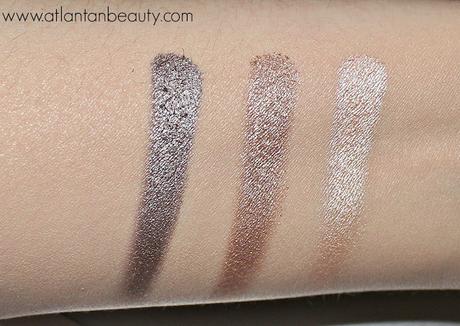 Swatched over primer.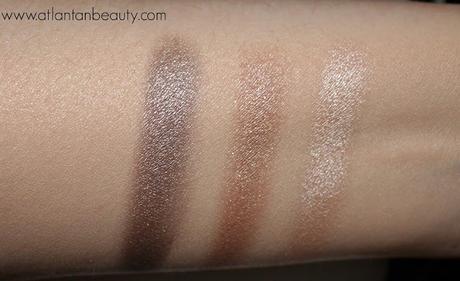 Swatched over primer
The packaging is simple. but kind of cool. You pull this little piece of ribbon and it unfolds to reveal the six eyeshadows.It is designed to look like an easel, which is cool design feature. It is made out of sturdy cardboard and because it doesn't take up much room, it would be a great palette to travel with. You would just have to find a mirror. The shadows are also removable, so you can put them into whatever packaging you would like.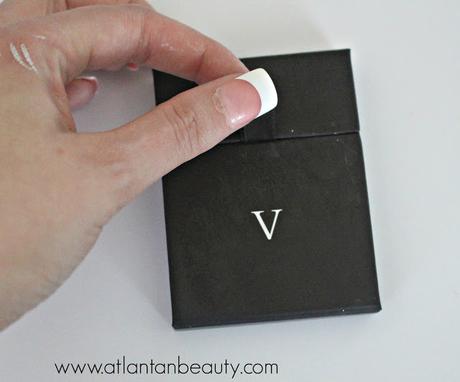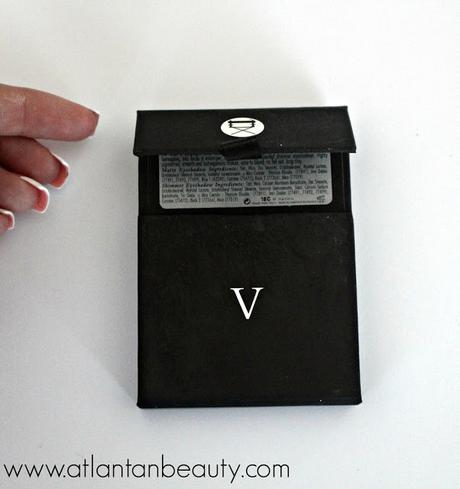 For $45, you get six 0.13 oz shadows. I don't find this palette to be anything special, but these are nice eyeshadows. It is easy to grab for a quick, polished look. Or for something a bit more dramatic, but not too much so. At first I was going to return it, but I like it so much for everyday looks that I am going to keep it. Plus that light shimmer shade is gorgeous for highlighting.
What do you think of Viseart eyeshadow?