Perhaps it's the recent heatwave, or perhaps it's my usual vanity troll taking over my rational side – I've recently been enthusiastically trying out many types of BBs, CCs and foundations despite my skin being all red and flushed. This sure does not make for a good selfie shot. But then again, if the product I'm trying manages to cover my blemishes, it means it works right? Of course, you know that my rationalisation skills cannot be beaten – I'll prolly persuade myself that a cactus was as soft as a rose if it involved some form of Korean product muahaha. So yay, here's one more product review for you.
3CE Liquid Foundation in Ivory Beige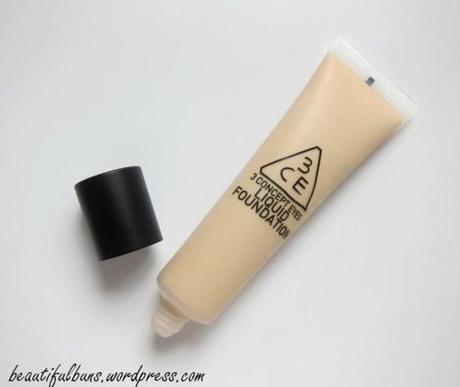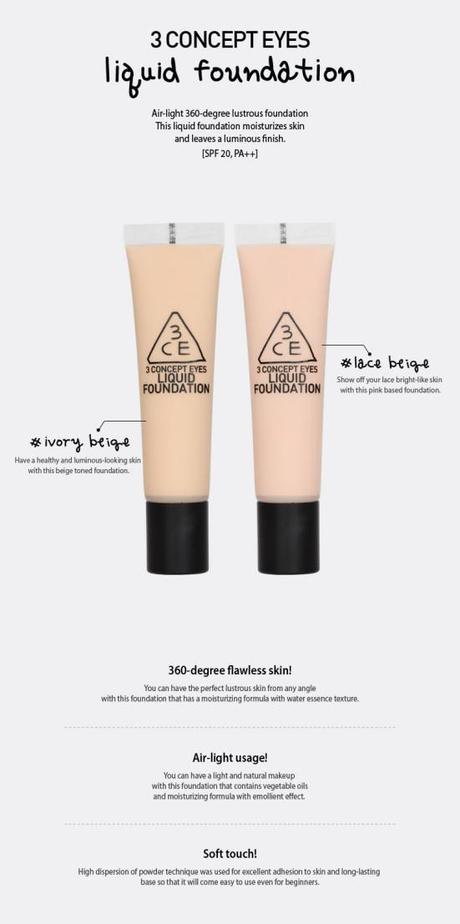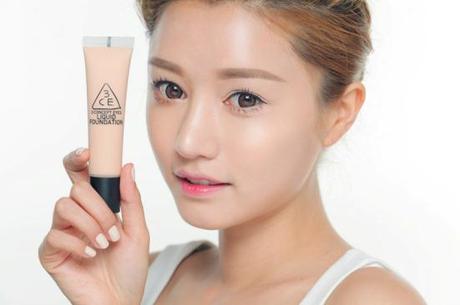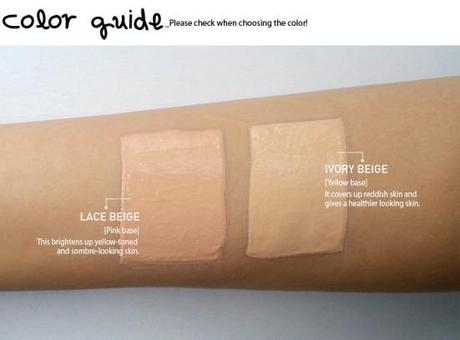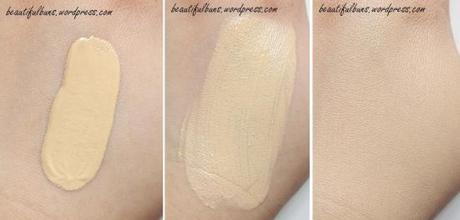 Ivory Beige is slightly more on the beige side – there's another shade in Lace Beige that's more pink-toned, but it's a bit too dark for me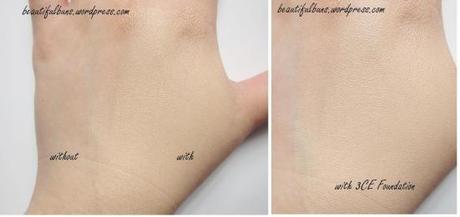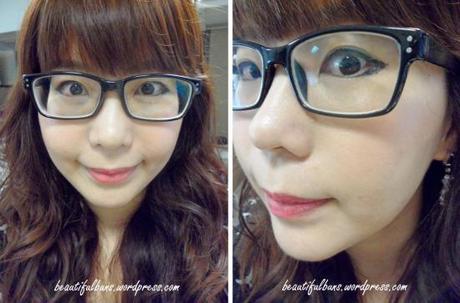 I say…
Sometimes, I'm really glad that I'm nuts about beauty / skincare products instead of luxury branded goods. Just look at the way I splurge – I'd probably have been disowned by my parents and cast out to live in a box (albeit a branded product box) on the streets.
This comes in the usual plastic squeezy standing tube with a screw-open cap.
The consistency is slightly more watery, so be a little more careful when squeezing the tube to dispense the product, or else you'll end up with a huge glob.
There's a very faint scent to the product, almost floral.
It goes on smoothly cos of the consistency, so you can apply it without pulling on your skin.
Because of its more watery consistency, the coverage is medium, and major blemishes cannot be covered up completely. You'll defo need a concealer still. (Although its Glossing Waterful Foundation has even less coverage)
The initial finish is about 70% matte: 30% dewy – there's a distinct glow to the skin. After a while, it settles down into a somewhat powdery finish. It's still lightweight though.
I prefer to set this with some loose powder (or else my spectacles will keep sliding off my nose).
After about 4 hours of wear, it starts melting off.
Compared with the Hanyul BB cream, this is slightly less moisturising. However, it's more moisturising than my usual Too Cool For School After School BB Foundation Lunch Box.
 It gives a very slight tinge of beige to my skin, but still brightens up my overall complexion (except that I find that I need several layers on days when my skin isn't doing too well).
Overall, I'd use this for casual days out or when my skin is flawless, cos it gives a medium level of coverage as well as wear time. It's more suitable for those who have naturally good skin (like Sora, the Stylenanda model). I'm jelly much. What about us mere mortals, Stylenanda? You need to give me something with more coverage and longer wear, pretty please?
Buy it online at Stylenanda's website here.
0.000000
0.000000