When I was growing up, there was a certain stigma attached to the usage of lipstick. It kinda used to be associated with elder ladies, and as an angsty acne-ridden teenager, I steadfastly refused to apply anything other than lip gloss. Although most of the lip glosses I applied were mostly sheer, I was convinced that eventually, I would be able to find something that gave me lipstick color intensity in the form of a lip gloss. Such is the foolishness of youth. Heh.
3CE 2 Concept Eyes Lip Color Original in #107 Bad Pink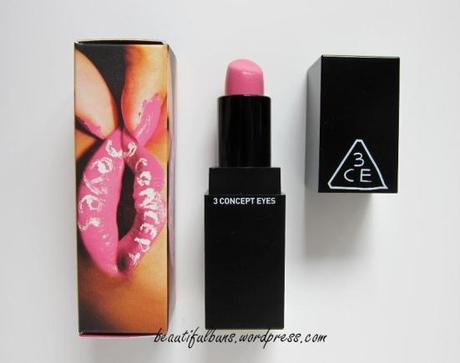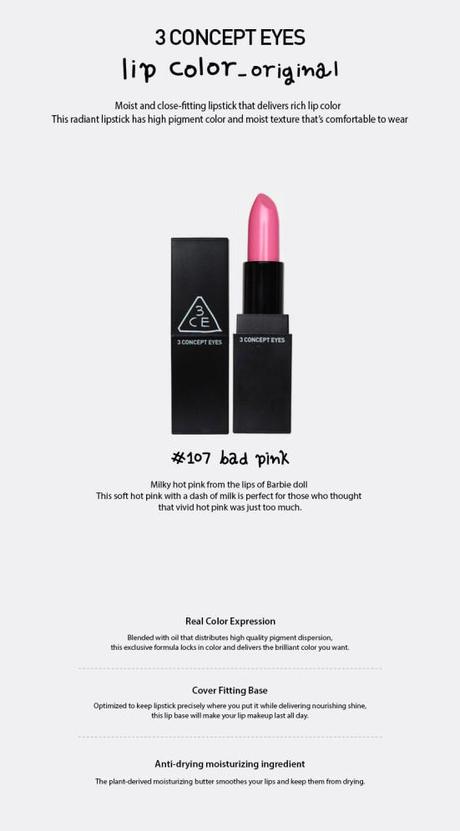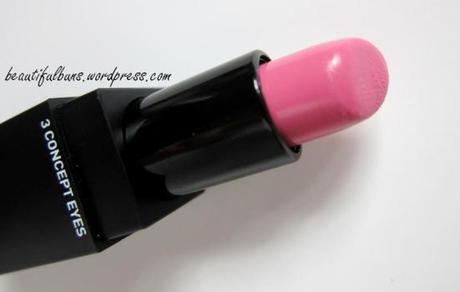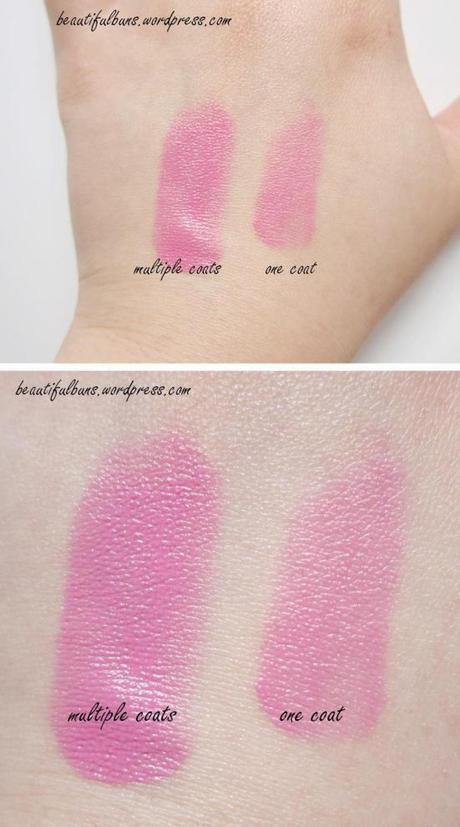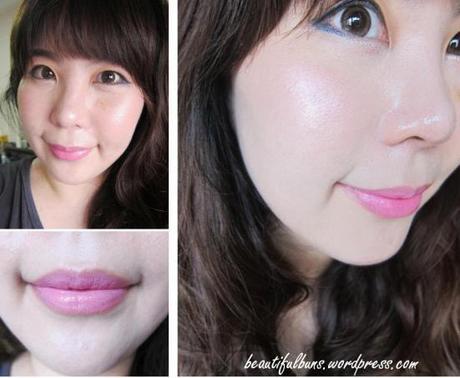 Ooh do I look like the model hurhurhur?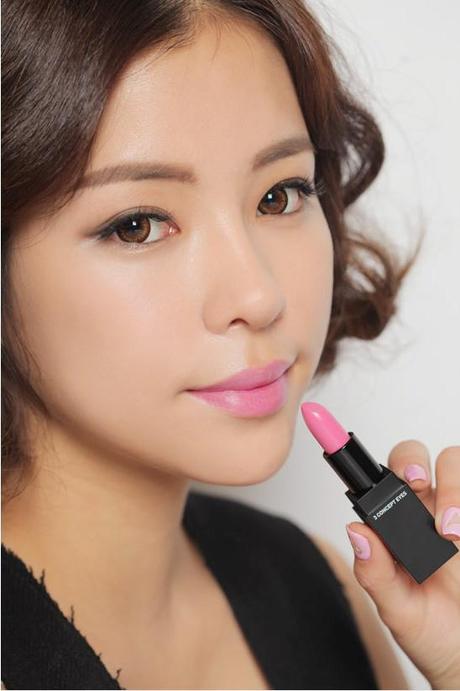 I say..
 To be really honest, this isn't the usual type of pink I would go for – I'm more of a wow and boomz type of hot pink.
The only reason why I ventured out of my comfort zone was because the Makeup Artist at the Dior Backstage Studio official opening tried it on me, and I liked it so much ever since then. Alas, I was trying too hard to be cool and didn't ask him what shade he used. This is the closest one I could find

:D

It comes in a square angled tube instead of the usual circular tube, which helps prevent it from rolling off surfaces.
It's really creamy and glides on so smoothly.
The color is intense, and I only needed 2 coats (and 1 coat of lip balm) to achieve the effect in the photos.
If you've got less chapped lips than mine, you don't even need the lip balm.
It stays on pretty long (unless you're eating and drinking), and even then, it tints your lips nicely so that you'll still have a nice rosy tint on your lips.
I like it so much that I went back and bought it in 408 Chu Chu shade (well, it was actually Romeo who chose it for me) – see below. Swatch to come soon

:D

You can buy it online from Stylenanda's website.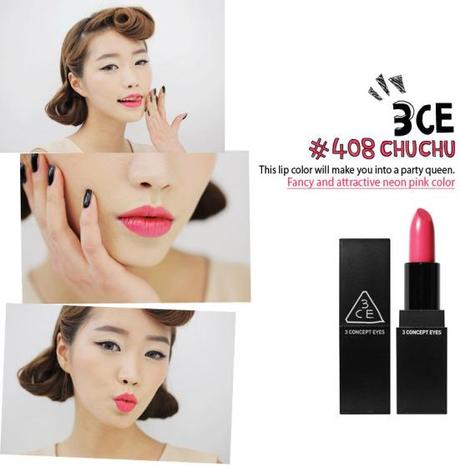 0.000000
0.000000