It's road trip season here in the Reasons to Dress household! That means that pretty much every weekend we are in the car and off on an adventure.
The only problem with this, is that on Saturday's we have a family music class called Music Together, have you heard of this? We've been taking classes as a family for a year now and my son LOVES it, so we try never to miss our Saturday morning music date, which means all of our road trips are for Saturday afternoons (after lunch) and Sundays.
On this particular Saturday, we were having a pizza in a pizzeria before heading on the highway to Manuta. Tomorrow I will be sharing photos from this beautiful city and the late afternoon and evening we spent there.
As we were sitting down, getting ready to order I noticed this mom sitting by the window with her daughter and husband.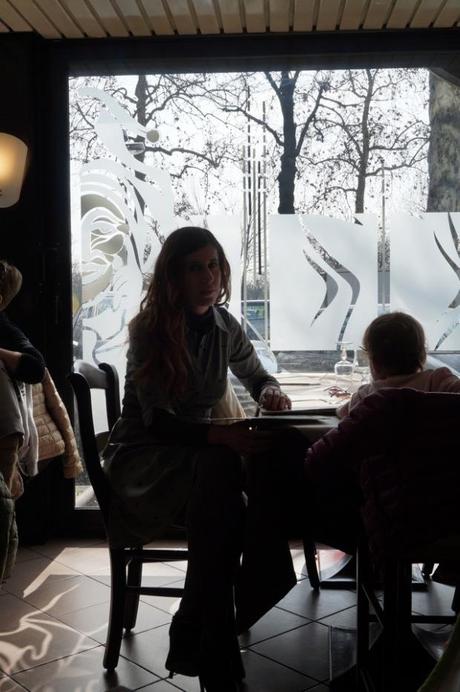 And I just couldn't resist asking her if I could take her picture.  Look at how cute her dress is!! And I love how she's paired it with booties, thick tights, a long sleeved cotton T underneath,  awesome wavy hair and matching grey eyeshadow.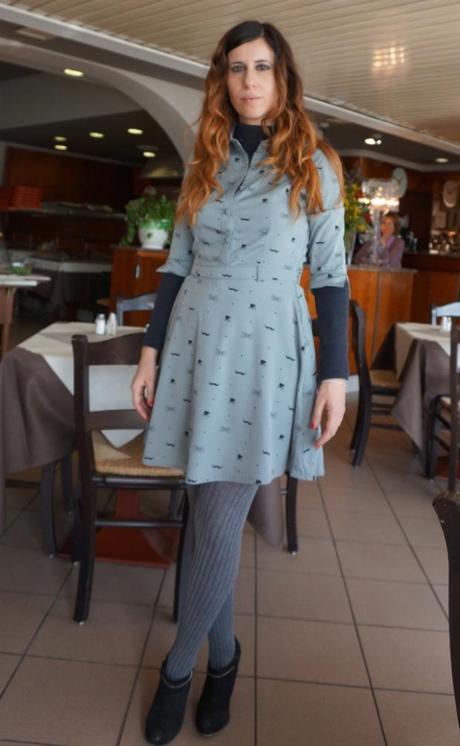 The Reason She Dressed
Now you may wonder…Where was this mom going all dolled up and looking glamourous?  Well, I asked her and the answer is HOUSE HUNTING!  After lunch they had a few houses to see since they are in the market for a larger apartment.
THANK GOD too, since the housing market in Italy is crashing faster than my toddler after he eats chocolate.
I'm glad there are still young couples here that are willing to put their money into a long-term investment with the possibility of no return!
As I was saying, this young and beautiful mom was looking this fabulous because her and family had to meet with the real estate agent and go look at houses.  I seem to recall dressing like a complete and utter hobo when I was house hunting in Toronto.  Dressing as poor as possible was part of my price bargaining strategy so the owners would have pity on me and lower the asking price.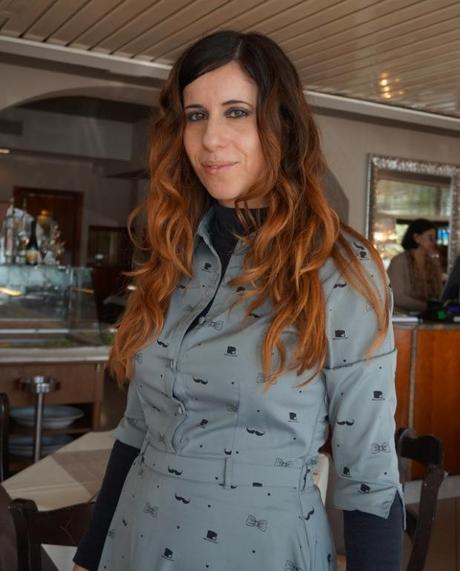 What She Wore
She wore a very fun and flirty mustache printed spring dress, but since we've been having a few chilly days she layered a long sleeve T under it and thicker grey tights.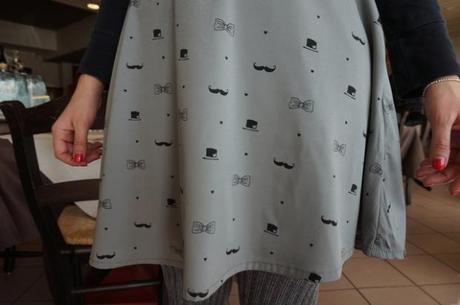 Oh and did you notice her delicate bracelet matches the detail on her shoes?  LOVE IT!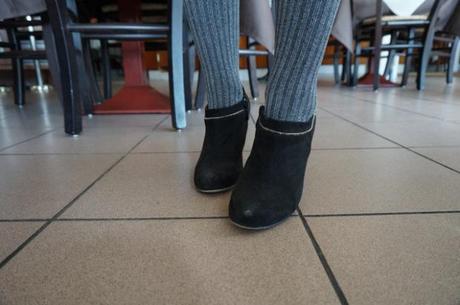 She found her dress at a boutique called Etré, and it just so happens that there was one in Mantua!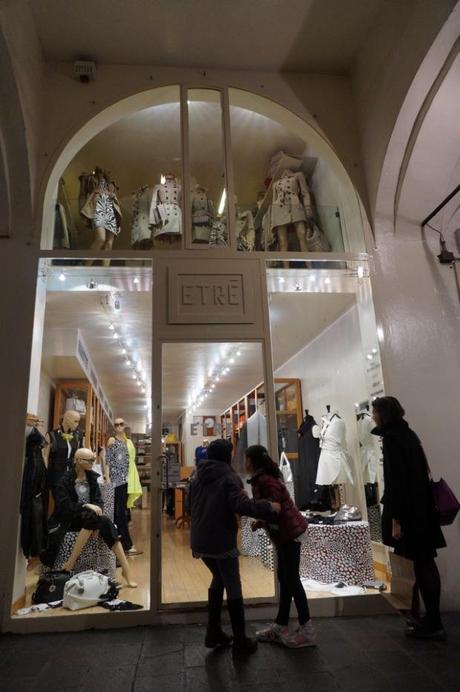 The Mustache Print
I've seen mustache prints on a lot of blogger's sweatshirts but I haven't been crazy about them.  They seemed too young for my personal taste but I love this feminine and more "mature" interpretation.
A few nights ago, at a friends birthday aperitivo, I ran into another stylish mommy friend of mine, Alice, and she was wearing the same cute dress!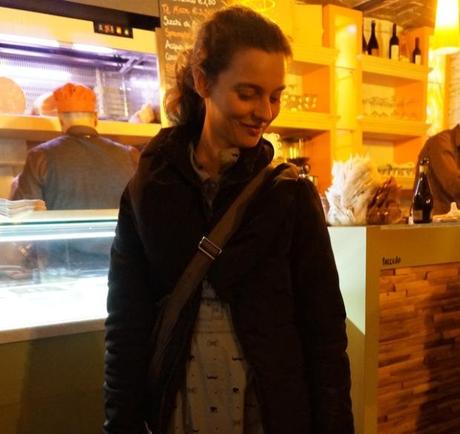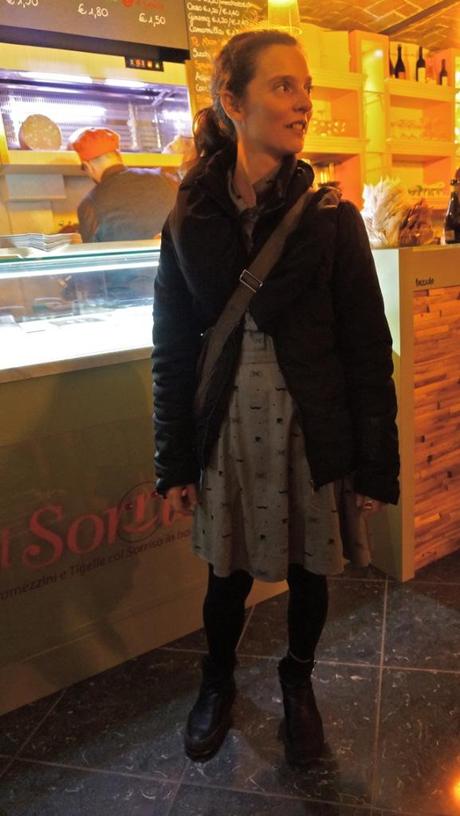 I like how she toned down the girlyness of the dress with biker boots and a moto jacket, perfect for chasing around her toddler!
I hope you'll join me tomorrow I'll be sharing picture's of Mantua's historic city centre, the entire old town is a UNESCO World Heritage site!! I'll also be sharing a few pictures I took (illegally) of the stunning Gonzaga family castle and my very sporty look for this day trip!
And feel free to visit Mama and More's blog for her weekly All About You linkup, where women share their personal stories and lives and remember to take a little "me time"!


Follow Reasons to Dress through Bloglovin' & get 1 email a day with all the most recent posts from the blogs you love.
Fashion link-ups!
Every week I try to link-up my style posts with these fashionable ladies. Visit their sites for some inspiration & to discover new bloggers!