The Reason She Dressed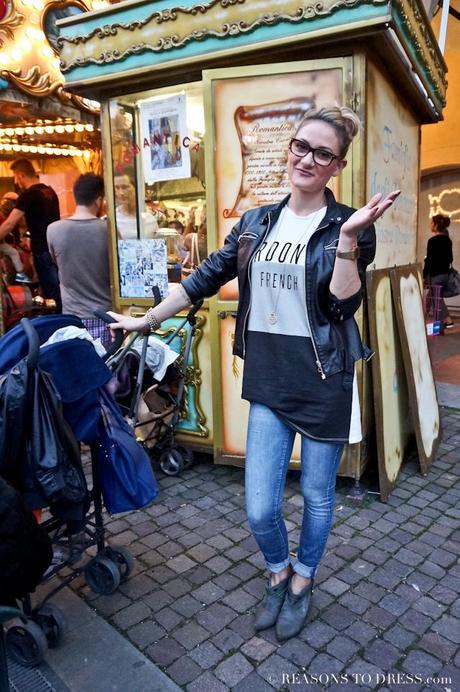 Sunday evening we were invited with some friends to Sassuolo,  the next town over.  I had never heard of Sassuolo before moving here but apparently they have a soccer team that is in "Seria A" , the top Soccer league and they have one of the most STUNNING Palaces I have ever seen (Instagram shot below)!  Oh and my son was born there (read his birth story here!).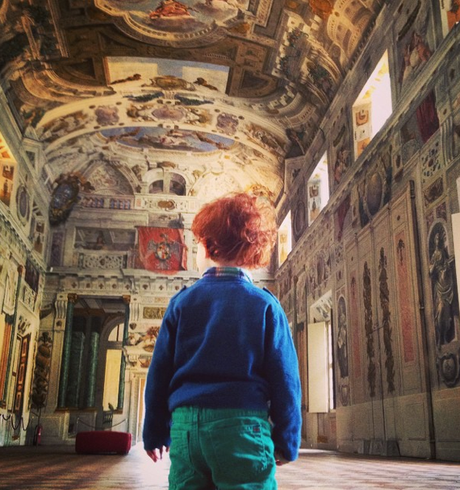 As it turns out, every Sunday in October Sassuolo has a big "fiera" – Street Fair, with many "bancarelle" – outdoor stands and a few special events.  It's really nothing too special, basically the same stores that line the main streets bring their wares out of the shops and display them outdoors. The REALLY special thing is that usually on Sunday everything is CLOSED, I have written a post here about why everything is closed on Sunday in Italy and the importance of going out on Saturdays!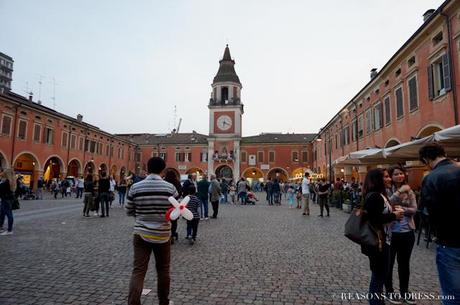 One More Reason to Be Seen
Italians LOVE these types of "fairs" for many reasons:
They are close to home
There are few planned activities so you don't feel pressured to go and see something specific, while still feeling like you "did something"
The streets are lined with these shopping stands which kill two birds with one stone 1) shopping and 2) being seen by people while you shop!
At these big events there is the chance that you'll run into someone (or many people) you know
There is yummy street food (I've written here about the difference between Italian and North American street food)
The kids stay out (I've written here about how Italian kids stay up late and are usually out with their parents until 10 or 11 pm!)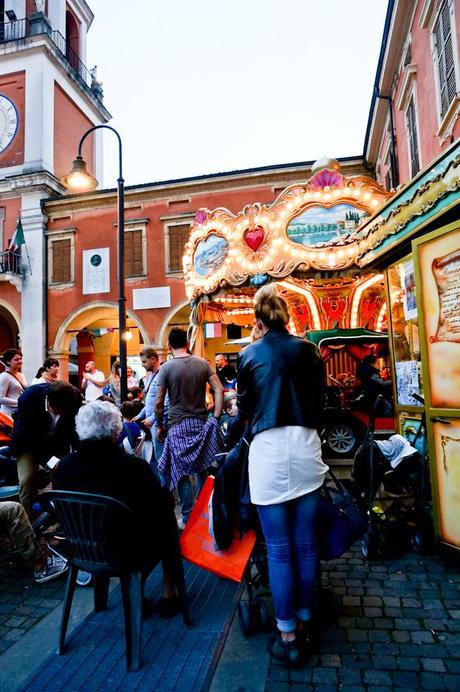 This mom was hanging out at the little Carousel that is in the town square, waiting for her son and man to finish their 15 or so turns!  My son was also on his 10th round and so we got to chatting.
What She Wore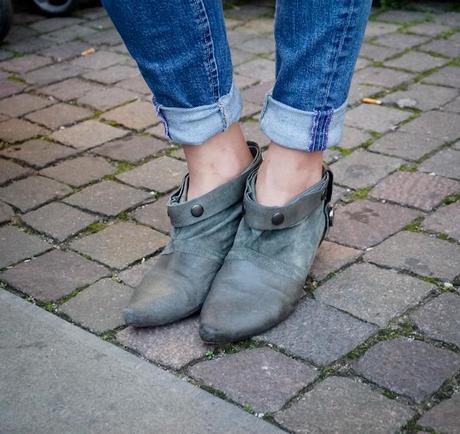 I really love her booties! The cut just under her ankle is so much more flattering than most of the booties that come up over the angle that are in style now.  The fact that you see her ankle elongates her whole leg and looks so nice with jeans.  These shoes are old, she mentioned she got them a while ago….and so begins my hunt for the exact same pair!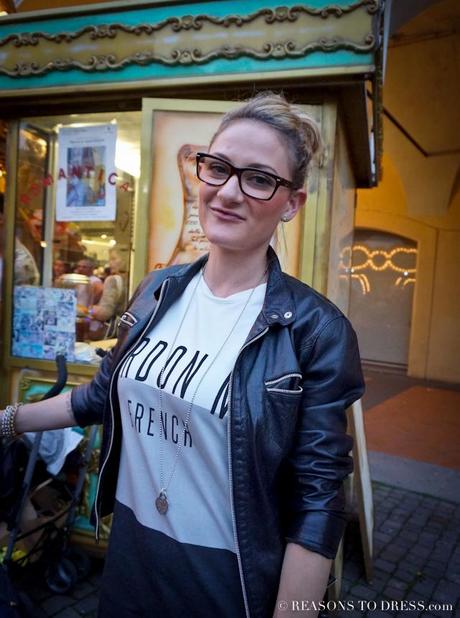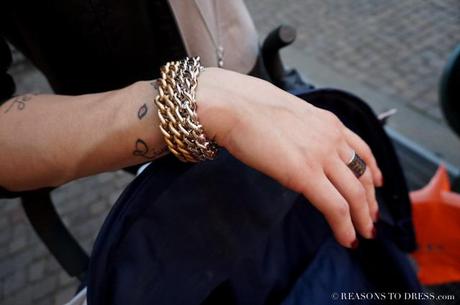 She wore a graphic tee with a leather biker and nice accessories like a multi-chain link bracelet…..all very curated but not too over the top.  Another thing about these "fiere" (street fairs), is that they really give moms the perfect reason to dress, because you are sure to run into people you know!
Her style is very typical for a young italian mom, not unlike this mom that I featured a few weeks ago.  Regional fashion in Italy is more about personal taste and what is available and popular locally, more so than following the fashion trends from fashion weeks.
Giveaway
I wore a beautiful hand painted silk scarf out on Sunday evening and tomorrow I'll be sharing how I styled it.  The scarf is by the brand Silkiness, specializing in hand painted silk accessories and you can enter to win a $50 gift certificate  for any product on their Etsy shop!
a Rafflecopter giveaway
#REASONSTODRESS Real Mom Street Style Linkup & Tag Party
Feel free to read all about this linkup here and what it stands for.  Every week I will feature looks from the linkup, an instagrammer who has tagged a photo #reasonstodress and a real mom in Italy or in the world!  The linkup happens every Tuesday but lasts all week, feel free to join at any time!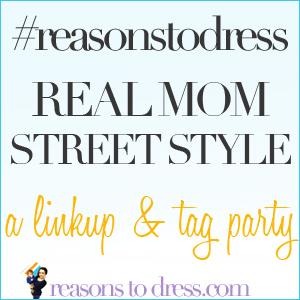 <src="http://i2.wp.com/reasonstodress.com/wp-content/uploads/2014/09/Reasonstodress-linkup-banner.jpg" alt="REASONS TO DRESS" width="300″ height="300″ />
#reasonstodress – Fab Five
Every week I'll feature an Instagrammer that has tagged an outift selfie #reasonstodress and four of the linkup bloggers at random!
Instagrammer : style_on_my_40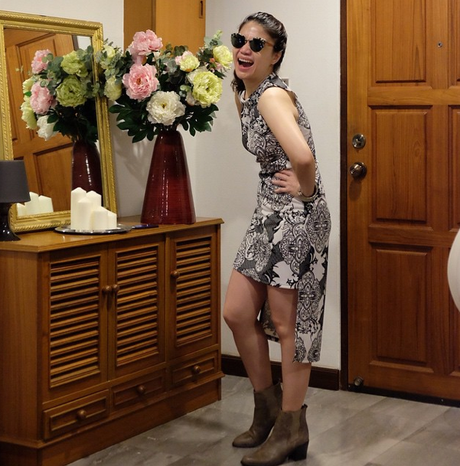 And these are my 4 picks from the linkup from bloggers!
The Pink Wings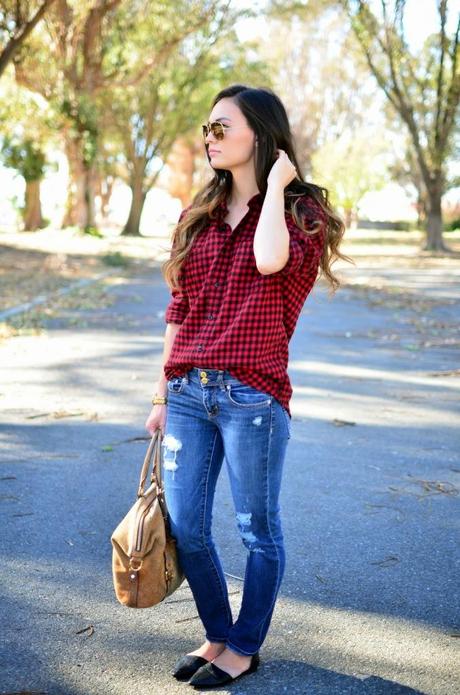 Garments Speech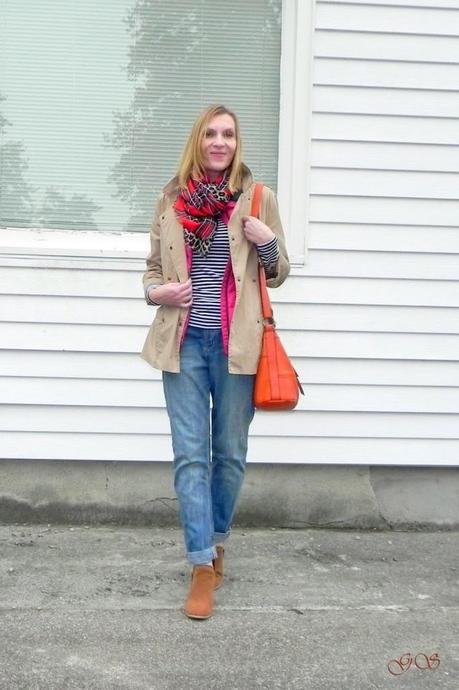 In Mama's Wardrobe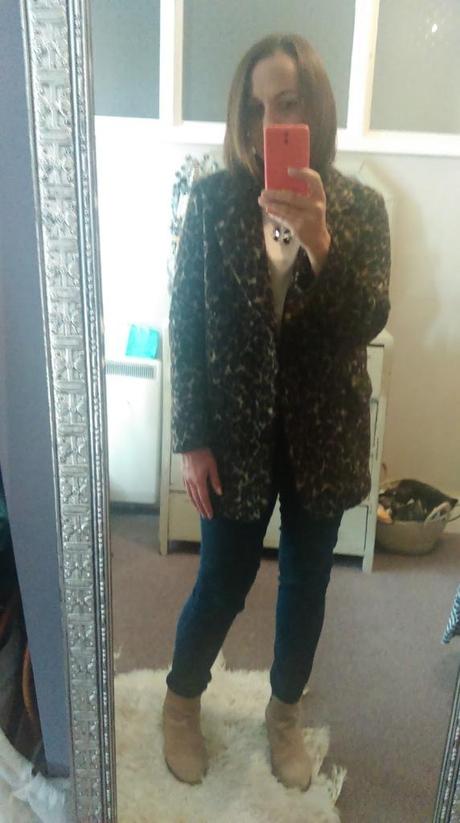 It's Mostly About Fashion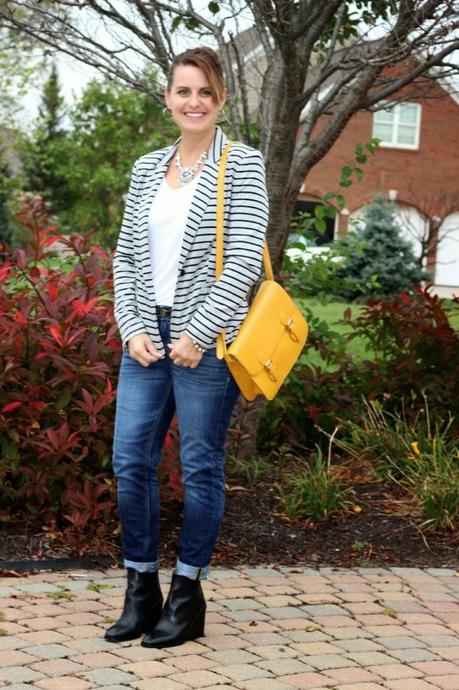 Now it's your turn!  #Reasonstodress N°5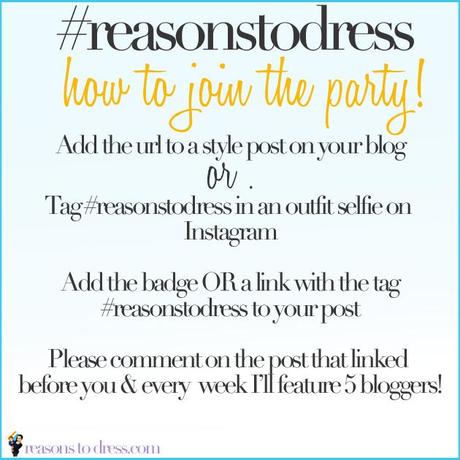 An InLinkz Link-up
Please feel free to tweet this out to help me spread the word of the linkup!
The #reasonstodress Real Mom #StreetStyle #linkup is LIVE - Share your #style posts!...Click To TweetPowered By CoSchedule