What can I say aside from THANK YOU!
Thank you to everyone who participated in my first Linkup & Tag Party!  There were 27 entries in the linkup, a few tags on Instagram and twitter and even e-mails!
I really didn't expect things to go so well.  To thank you for linking up I will try my best to spread the word about your blogs and posts.
It was my first time doing a linkup/giveaway combo, and I'll admit I really didn't know what I was doing (nor do I still), so I will continually try to improve and make things less complicated.  Through this linkup I wanted to encourage everyone, even non-fashion bloggers to participate, and the outcome was incredible!
On Instagram I got the lovely expat mom blogger Californian Mum in London to tag this picture of herself! (Check out her blog and Instagram)

Across the Pond
When I started Reasons to Dress I really wanted to speak to the non-bloggers of the world.  The people who, like me (before starting a blog), were searching for inspiration to look their best, even when NO ONE WOULD BE TAKING THEIR PHOTO!
The blog was a way for me to connect with English speakers, which was something I was missing in Italy at the time.  So, even though this isn't "street style" of an Italian mom, these are photographs I generated digitally, by inspiring someone on the other side of the planet to look her best and share with the world….HOW COOL IS THAT!
Erin in Military Boots + a Skirt
Erin emailed me three different looks as part of the linkup and giveaway and this is one of my favorites, so I wanted to focus on it.  She was very daring with her style and broke away from what she normally wears to try military Boots and a skirt.  In my humble opinion she ROCKED THIS LOOK!  Doesn't she look awesome?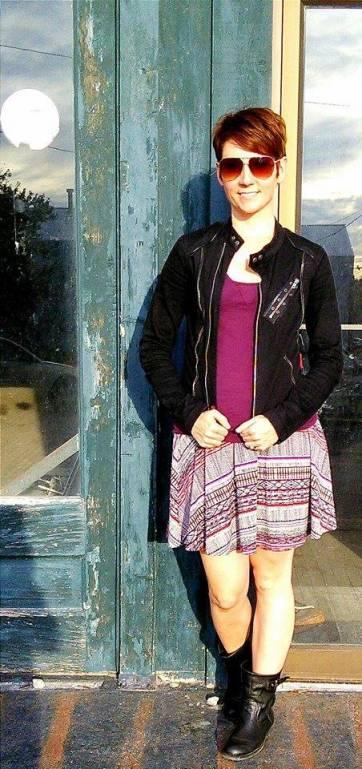 Her jacket is from the Goodwill (did I mention she is a master thrifter?) , tank and skirt and from Target and her boots were a full price splurge for the Fall.  Good for you Erin,  every now and then we deserve to spend some money on ourselves without feeling guilty!
You may remember a little while back I mentioned that Military Boots are an Italian fashion staple. I featured this mom, who was wearing them with a dress, but you can literally see them year round on everyone.  They are practical, comfortable, and best of all FASHIONABLE.
Military Boots for Fall/Winter 2014
You may not realize it but the fashion world is trying to get you to detach from your riding boots.  It seems as though the chilly weather hits and everyone reaches for their riding boots (which is fine….I love riding boots!), however, the boot silhouette of the season is short ankle boots.  If you follow me on Pinterest you may have noticed this pin …..This Fall is all about SEEING THOSE LEGS!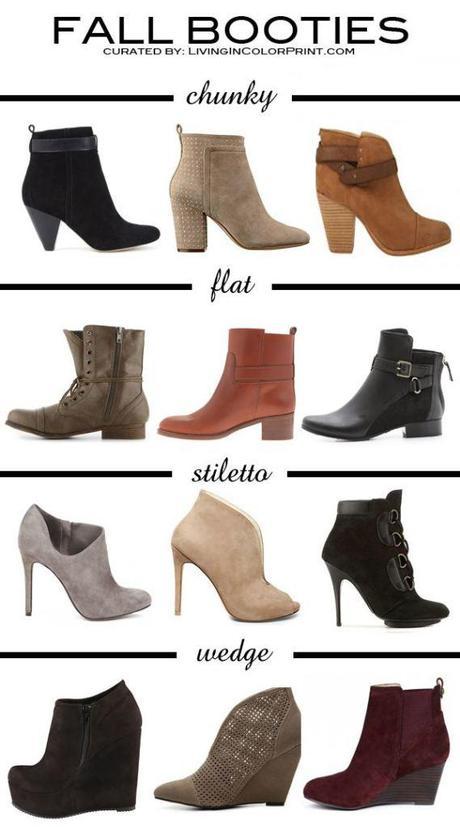 So I say more power to Erin for daring to try something new and contemporarily being on trend
***Please note that if you don't have a personal Instagram Account or fashion Blog, but would like to share your outfit pictures as part of the Real Mom Street Style #reasonstodress linkup, SEND THEM TO ME!!! I love getting these e-mails and will feature you with pride (provided your outfit doesn't suck…..hehehehe kidding!)  My email is [email protected].
#reasonstodress – Fab Four
I loved all of the looks that were linked up last week, and if you haven't had a chance to go through them you should.  It was very difficult to choose a favourite, especially because I think very highly of many of the bloggers that linked up.  To make things easier on myself I have decided to choose 4 at random every week.  Here are four looks in detail, please feel free to visit and  leave a comment (a comment on another blog post that linked up is also a contest entry option!!!)
Its Mostly About Fashion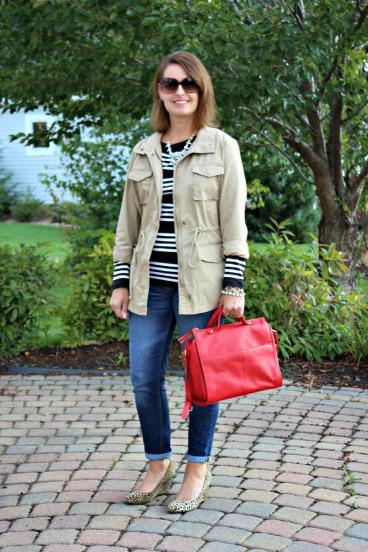 Porcelina's World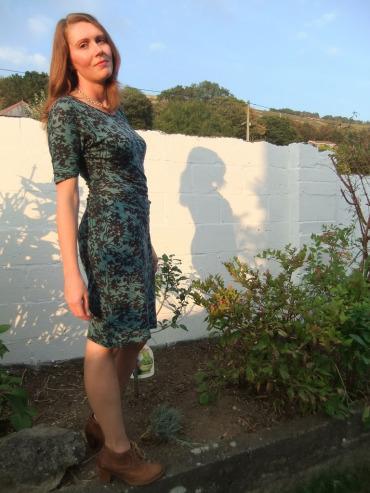 Jacket Society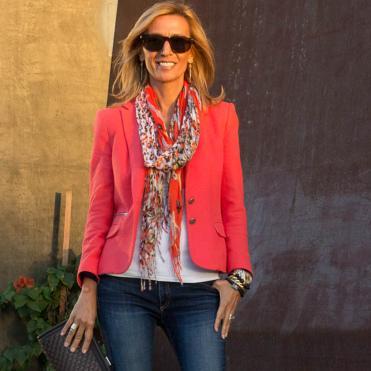 Fashion Should Be Fun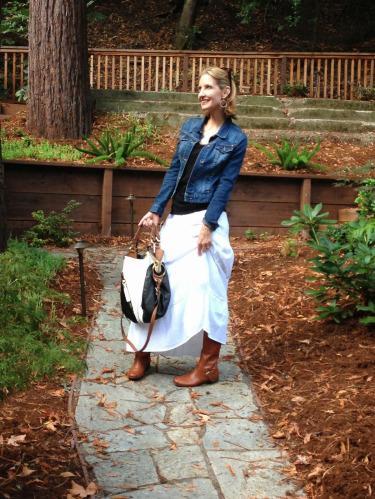 #REASONSTODRESS Real Mom Street Style Linkup & Tag Party
Feel free to read all about this linkup here and what it stands for.  Every week I will feature looks from the linkup, an instagrammer who has tagged a photo #reasonstodress and a real mom in Italy or in the world!  The linkup happens every Tuesday but lasts all week, feel free to join at any time!
 PLUS a GIVEAWAY
To launch the linkup I am contemporarily running a giveaway for a $600 hand braided belt.  This belt is made by the World's foremost artisans in Castelfranco Emilia, Modena Italy and it will be custom sized for the winner.  You can enter by liking Reasons to Dress on Facebook, following on Twitter or even linking up, commenting on other blog posts and tagging a photo #reasonstodress on Instagram.  For full contest entry rules, please feel free to visit the contest page.
 a Rafflecopter giveaway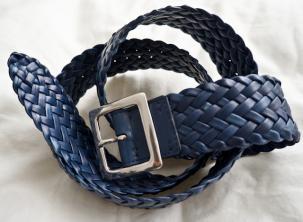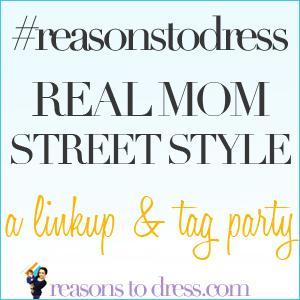 <src="http://i2.wp.com/reasonstodress.com/wp-content/uploads/2014/09/Reasonstodress-linkup-banner.jpg" alt="REASONS TO DRESS" width="300″ height="300″ />
</a>
</div>
You do not need to be a fashion blogger in order to link up.  If you are a parenting, travel, lifestyle, marketing or expat blogger proud of what you wore…link it up!!
You do not NEED to be a parent to linkup, but this i
s about

inspiring parents to look their best.