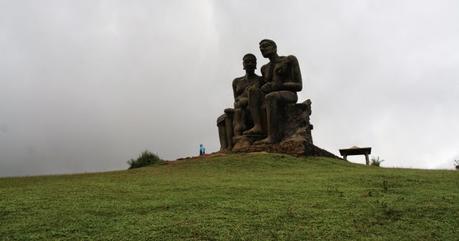 If you want to take a break from the stress and commotion of your life
and forget about everything for some time and lose yourself in something so beautiful then the hill stations of Kerala are the best destination for you. Touted as one of the best holiday destinations of India, the hill stations of Kerala is a true delight for anyone who loves and values nature and its beauty and simplicity. Very rarely on earth will you find a place that is blessed and complete in all aspects.
 The hill stations of Kerala are one among them. Among the beautiful and gorgeous hill stations of Kerala the Ramakalmedu Hills in Idukki district is special and appealing in many aspects. 
Just at a distance of 16 kms from Nedumkandam, in between Thekkady and Munnar is this gorgeous hill station which is quite popular for wildlife tourism. This place gets its name from Lord Rama, the revered god of the Hindus as there is a feet impression of the god found in the rocks of this place.
This less known hill station is a perfect place to lose yourself in the simplicity and silence of nature, cutting off yourself from all the stress and tensions that surrounds you. The green undulating hills, the fresh healthy air, the breathtaking images of the picturesque villages of Tamil Nadu from the top of the hills, the rich dense vegetation relieves you of every burden and makes you feel as light as a feather. Some of the major tourist attractions out here are the 300 metres tall pillar like rocky structure, the frog rock, the turtle rock etc.
 It is a very popular tourist spot both for the locals and the tourists. It is also considered one of the windiest places in Asia. The Government of Kerala has taken advantage of this and has set up a wind farm generating electricity which has made this place an example in itself. Besides this there are vast plantations of tea, coffee rubber and spices like pepper, cardamom etc that ornamates this place. 
Reaching the Ramakalmedu Hills is quite simple and easy as it is well connected by roads to major cities of Kerala. The nearest railway station is at Changanacherry at a distance of 93 kms and the nearest airport is at Madurai in Tamil Nadu (140 kms) and Cochin in Kerala (190 kms). It would be best to visit these hills during the summer months for the weather will be perfect to enjoy all the activities and sightseeing. 
Hence with its supreme natural beauty and a divine touch these small yet significant hills have managed to attract quite a few tourists from all over India and also the world. It is so fulfilling to see places on earth that still retains its naturalness and simplicity and who have refused to let them get destroyed by the forces of modernisation. This is how we are reminded about the beauty and power of nature that surrounds us everywhere.