I think everyone knows how great this product is by now, but I am here to reiterate that. I am not into setting sprays because most of them have never worked that well for me. The only three I have ever enjoyed are the Wet n Wild Photo Focus Spray, Hard Candy's Coconut Primer Spray, and Mario Badescu's Face Mist. I use that last one mostly for skincare purposes anyway.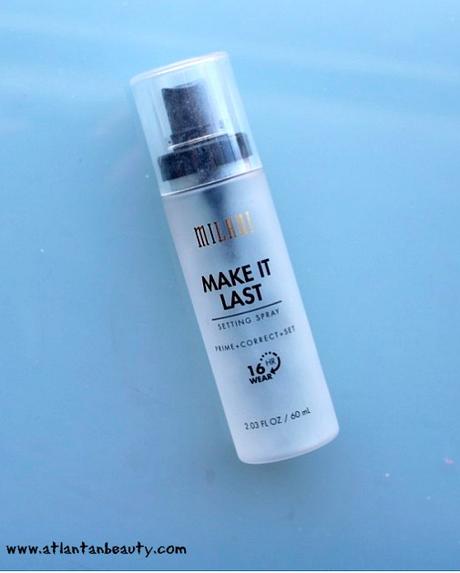 But this spray by Milani is amazing in almost every way. The nozzle sprays just the right amount. A lot of setting sprays I have used completely soak your face and it looks like you have had a bucket of water thrown on you. Not a good look, and it takes sometime for all of that to dry down. Milani figured out the perfect balance.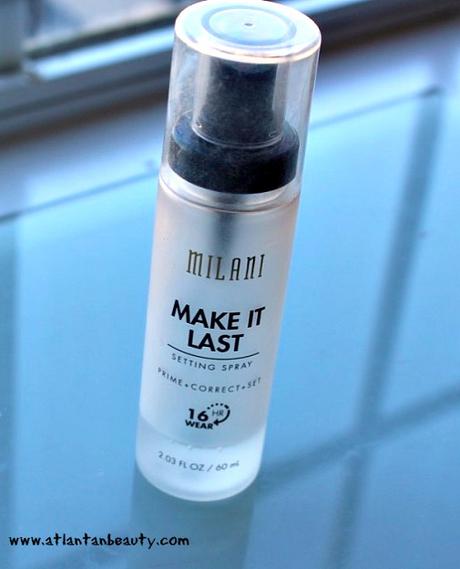 My favorite thing about this product isn't even the fact that it helps your makeup stay on longer. It really helps your makeup look seamless with your skin. For instance if you are looking a bit powdery, a few spritzes of this will take it away. There is a slight scent to it.  The best way for me to describe it is light and floral. It kind of reminds of how Lancome's skincare products usually smell, but far less intense. It doesn't linger and I find it to be pretty pleasant. It claims to make your makeup last 16 hours. I usually don't wear makeup for over 8 or 9 hours at a time, so I cannot say if that is true. It does seem to prolong the wear time, though. It is also supposed to prevent shine, which is kind of true. I still get oily, but I will admit that it doesn't seem to be nearly as bad when I use this. It doesn't take long to dry, either. I don't have to sit still for a few minutes waiting for everything to dry back down. I just spray it on, wait a few seconds. and go about the rest of my day.
Alcohol is the second ingredient, so if you are very dry or sensitive, you might not like this. I also like that it has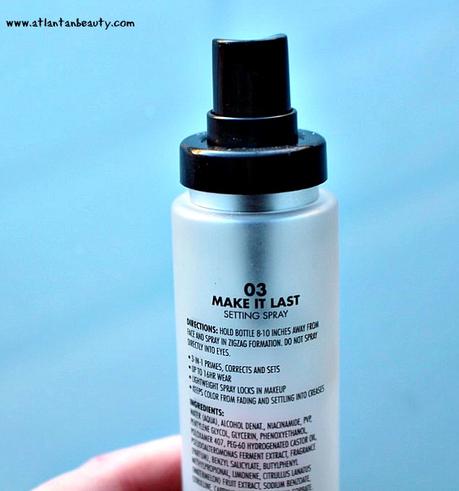 The only thing that bugs me is the size of the bottle. You get 2.03 oz of product and if you use this every day, you are going to run out quickly. A bottle of M.A.C's Fix Plus is 3.4 oz and $24. I know if I find a full stock of the Milani Make It Last, I am buying more than one bottle because that stuff is hard to find.
This setting spray is $10 and you need to try it if you haven't already. It is some good stuff, and better than any other high end version I have tried.
I hope you are having a great Friday and I will see you soon!