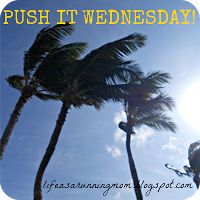 Some of you know this already, I am taking a big recovery week this week due to an irritable IT band....and a touch of fears. I am also planning on trying to get into the chiropractor today so wish me luck that she is open and has spaces available.
So in honor of pushing things, I am going to get my butt in gear and finally write up my February review.
All things considered, February was an awesome month. Yes, I had a lot on my plate outside of running. Yes, my work load tripled quadrupled and my stress tried to skyrocket. But I dug deep. I pushed it and I ran 133 miles in February. This is up from 66 miles the February before. I was determined this year to not let work get in the way of my running and I am proud of my accomplishments.

Too bad March isn't starting out so nice.


If I get into the number play my daily average of miles in January and February remained pretty consistent at 4.75 miles/day. That is cool. And when you look at how I am doing with my 2013 goals, February 28 marked day 427 of my running streak. I am very happy about this and keep it on my mind at all times. I often think, how will what I do today impact what I can do tomorrow? I think this keeps me grounded and prevents me from pushing too hard too often. Or is it a crutch holding me back? I would like to think the latter is not the case. In terms of achieving 2,013 miles in 2013...I have a long way to go with this goal. I am averaging 32.9 miles a week. I need to bring that average up some to achieve my goal. It is a big goal but I feel the goal is still within reach....even if I have a low mileage week here and there. I must keep telling myself that.
Other big accomplishments for me this month include sticking with yoga and doing it on a pretty regular basis. I do love the feel of yoga and think it is a good addition to my daily life. I also bit the bullet and joined a group track session the last Wednesday of February. It was fun and I want to keep going....although I will be missing out today due to the pesky IT band and dear hubby has a meeting anyhow at the same time. Everything happens for a reason.
On that note, let's wrap up this post with some motivational images that have made it into some of my past posts.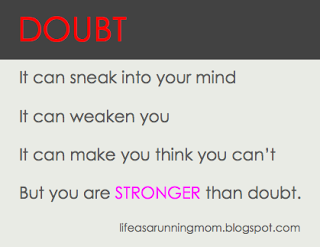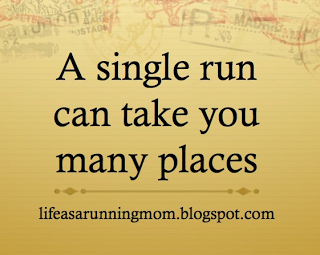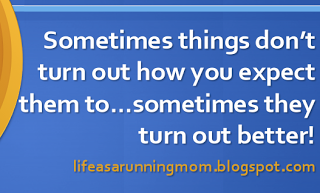 Have a great Push It Wednesday!
Daily Gratitude: I am thankful for the support I receive from others.
Daily Affirmation: I choose love over fear. Therefore, I choose to love my recovery weak and not fear what will happen will I run long next. I just may need to keep telling myself this a billion times each day.