This nail polish came in the Influenster Jingle Vox Box. This is normally a color that I would never wear, but I figured that since it was free, I should try it. I didn't so much mind the color once it was applied, but I wasn't a fan of the formula.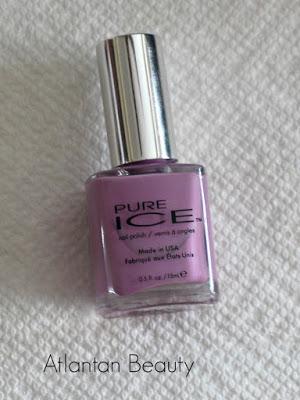 I haven't worn Pure Ice in many years, but I remember not being a fan of it. Even as a teen. I figured that since other drugstore brands have upped their game, maybe they have to. That doesn't seem to be the case. It is important to note that I applied it over Kiss artificial nails. However, I have tried other rands of nail polish on top of them and I have never had any problems.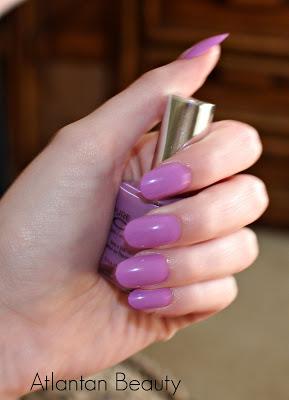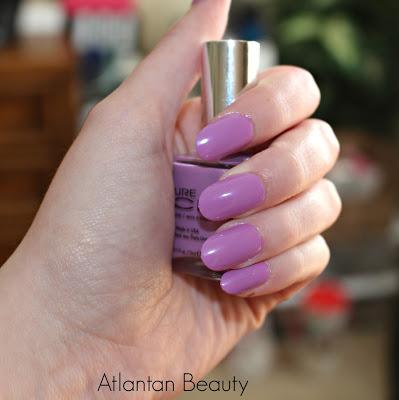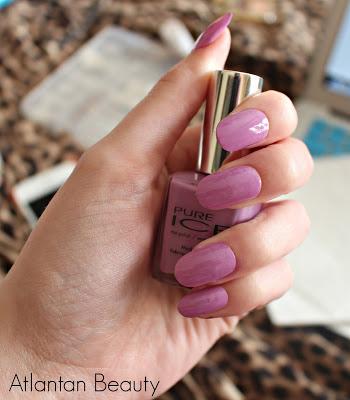 The first problem I have is how sheer it is. I don't like having to apply more than two coats of nail polish to make sure it is opaque. That applies to my real nails, too.
Secondly, it had a tendency to be a little streaky and uneven. That is not a cute look.
And finally, it bubbled on some of my nails. Again, not cute. I guess Zoya has spoiled me.
I was so unhappy with how this polish looked, that I immediately took it off.  You can't really see any of the offending streaks in my pictures, but I knew they were there. And so did my mom. In fact, my mom is the reason I promptly took it off. She kept looking at my nails and finally said "That doesn't even look good. You need to change it."
t think my expectations for nail polish are really insanely high because I don't wear it veery often. I want it to last and I wan't it to look great without requiring too much effort.
I just wasn't a fan.
Up next, I plan on reviewing one of the new Milani eyeshadow palettes, which are really good. I am a fan.
See you soon!