It has been a really long time since I have done a post like this, so I thought it was time. This is also kind of a preview post of things I would like to do but currently do not have the time for.
1.) Lancome Hypnose Doll Lashes Set sold at Sephora. Words cannot describe how much I love this set. Great products and a wonderful deal. I am a huge Lancome junkie and grew up with a mother, grandmother and aunt that wore it, and still do. So I jumped at this set. I was just going to get the Artliner since I had run out and my Loreal just wasn't cutting it. This set is $29.00, which is the same price as the one eyeliner. And you get a full size liner with a full size Doll Lashes Mascara and a trial size of their Clis Booster. All are awesome and work so well together. The booster will make the crappiest mascara look good and Doll Lashes is perfect with or without it.
2.) Sephora Collection Ultra Shine Mini Lip Gloss Set; I bought two of them, that is how great it is. The formula of this gloss is perfection. It is not sticky and actually feels moisturizing. I will swatch all of the colors as soon as I can but for now, I have a pic of me wearing Purple Red, which is probably my favorite shade along with Pink Diamond. The set is $22.00 and has 8 glosses that are 0.1oz.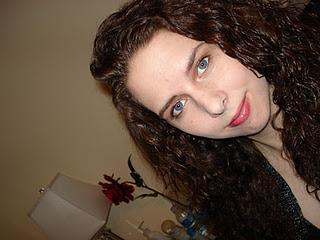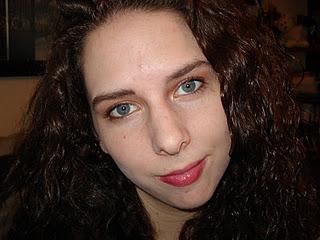 3.) Burt's Bees Lip Shimmer. My favorite tinted lip balm. It has great color payoff and is so moistruizing. And I love the cooling of the peppermint; it is very refreshing and smells nice. I have reviewed Rhubard, but I still need to do a few other shades.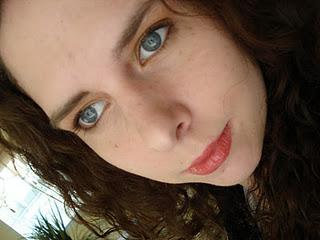 Rhubard~Burts Bees Lip Shimmer
4.) Too Faced Exotic Color Intense Shadow Singles. Petals to the Metal is the most unique shade I have ever seen..it is brown, but it is also blue. Copper Peony is also really lovely and perfect for making blue eyes stand out. The staying power of the shades is also really great. I was pretty impressed by that.