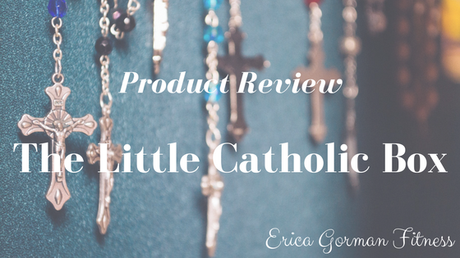 Aloha y'all!
I am excited to share a gem that I found with you. My faith is important to me and hey, I love getting stuff in the mail and surprising others with stuff in the mail. While waiting for darling daughter at horse the other day I started browsing through faith-based, and more specifically, Catholic-based, subscription boxes. I was delighted to stumble upon The Little Catholic Box.
To be honest, a nice website page design and soothing colors help me stay on a page a wee bit longer and this page had colors that soothed my soul and the design was easy to browse even via an iPhone. I was also delighted that they offered a way to get just one box with NO auto-renewal to cancel later if you want to cancel. I love the idea of being able to just try a box and see if I like it without worrying about coming back later to cancel an ongoing subscription. So subscription box peeps, if you offer a box think seriously about a one box offer with no strings attached. People will like it as I can't believe I am the only one who digs this idea.
I was also intrigued to see that not only could I get their October or November box (September was already sold out) but that they had boxes geared towards kiddo's. I was immediately sucked into the idea to get one for darling daughter to celebrate her stepping up into ministry service as an altar server. This was not an easy road for her and she had doubts but she is a shining light for so many and it all started with her saying "Yes" to God.
I also splurged and got myself the October box, to be shipped later, to celebrate my consecration to Mary -- a process I am undergoing and will conclude on October 7th, my birthday AND the day to honor Our Lady of the Rosary. Win-Win!
Since my order had two boxes in one and there was no way to say, send this one here and that one there, I added an order note asking if they could ship darling's box in her name and provided a gift message. I work in order fulfillment and understood this means that note would need to be read by a human and take a little extra work to make it happen but I had faith. Or hope. I had hope.
It paid off well. Since her box was not tied to a month it shipped immediately and was here in a blink of an eye and that says A LOT since we are on Maui and everything takes a year and a day to get here. Okay, slight exaggeration but you get the point.
The box was beautiful! And yes, addressed to her name. Some kind soul took the time to use a white out pen to take off my auto-filled name on the address label and wrote in her name. How cool is that?
When darling opened the box she was impressed by the presentation and touched each part with care...starting with the personalized gift message that I included in the order for her. It was delightfully printed out in a beautiful text and size and taped right on top of the tissue paper that she delicately pulled back to reveal the contents.
I also want to say that they included a piece of paper attached to the box lid that detailed what was included in the box and where it came from or could be sourced if you want more. Darling referred back to this with each item to learn more about them.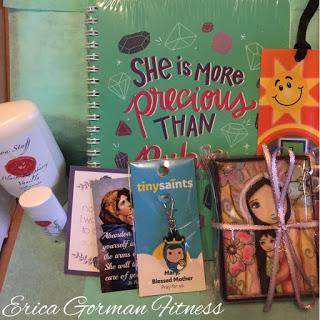 The box contained perfect things to make any girl feel special. And yes, this box is geared for girls but this Momma loves it equally. They also have a box geared for boys. Just saying...
She received some lotion and lip balm that if I remember right was created by nuns! She also has some prayer stickers, a tiny saint zipper pull, a beautiful glicee that can be set on her desk or hang on the wall, a journal, a bookmark, and pens to journal with. She LOVED each item and I have to say again, I am impressed by the quality of the contents and the lovely presentation. What a perfect gift!
And I just want to say, I was not paid to write this post. I received nothing free. I am writing this because I really want to share the word about this awesome company that impressed me with their beautiful product and lovely customer service.
But if you want to support me and receive a great deal, you can receive 10% off of Bondi Band with my code, EGFITNESS. Their new galaxy band is in the house and the expect it to sell out fast. Get yours today and yes, as a Bondi Band Ambassador I will receive a small commission through any purchase you make through my link or with my coupon code

(not valid on any of their AMAZING sales that go beyond my 10% off)

. Feel free to spread the news and share my link/code. Thanks, y'all!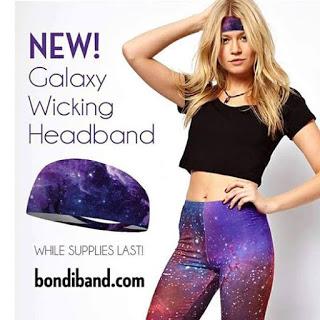 P.S. I just checked the links and saw that there Fall Collection and Halloween gear is up and ready to be purchased. Oh nelly!


Daily Gratitude: I am thankful for my life, for my child, and for my faith.




Daily Bible Verse: Behold, children are a heritage from the Lord, the fruit of the womb a reward. Like arrows in the hand of a warrior are the children of one's youth. Blessed is the man who fills his quiver with them! He shall not be put to shame when he speaks with his enemies in the gate. 




~ Psalm 127:3-5