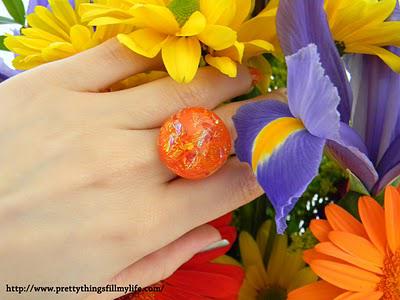 This post is not quite beauty related, it's more about pretty things that I saw and received on my birthday, last Thursday. I got all those cheerful and colorful flowers, a beautiful orange glass ring and went to the Monterey Bay Aquarium. I found a place full of aquatic creatures where those crazy jelly fishes and this strange-looking plant-like seahorse really made me think how varied the world is and how many interesting and captivating creatures are out there, deep down in the water.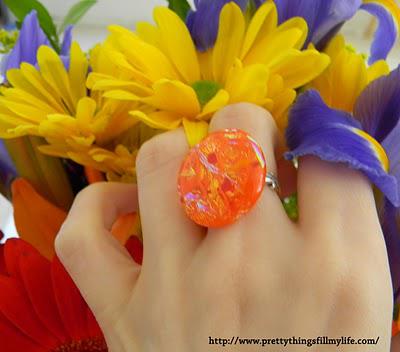 The ring is made of silver and glass and I got it from a craft gallery in Monterey. Inside the glass there are some silver and gold filaments and red marbling which provides an intricate coloring effect. It looks glowing and shiny in the sun.   
You can find some of the designer's pieces at Alcala Designs.com if you are interested in this kind of jewelry.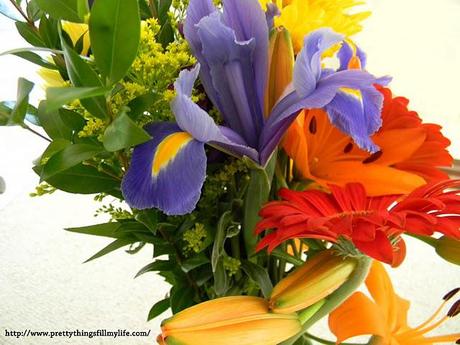 The flowers remind me of spring and summer time, perfect for January.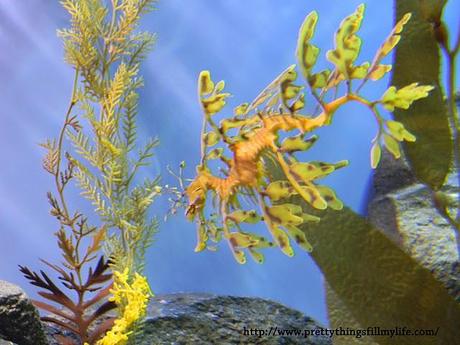 This is a seahorse, looking like a plant, useful as camouflage.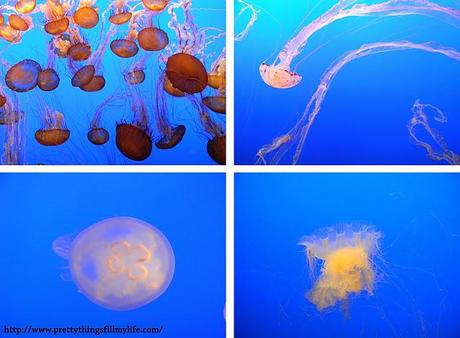 And here are those peculiar, curious jelly fishes. One of my favorites from the Aquarium.