Last Tuesday, I was fortunate to model for the proposed uniform for our office, Bangko Sentral ng Pilipinas. I was wearing one of the designers corporate look, a black tuxedo, striped polo and black trousers. I was the lead model during the show and it was fun modelling in front of my fellow employees at Bangko Sentral ng Pilipinas. There were 16 female and 16 male models of different body types. Here are some of the photos courtesy of our Corporate Affairs Office.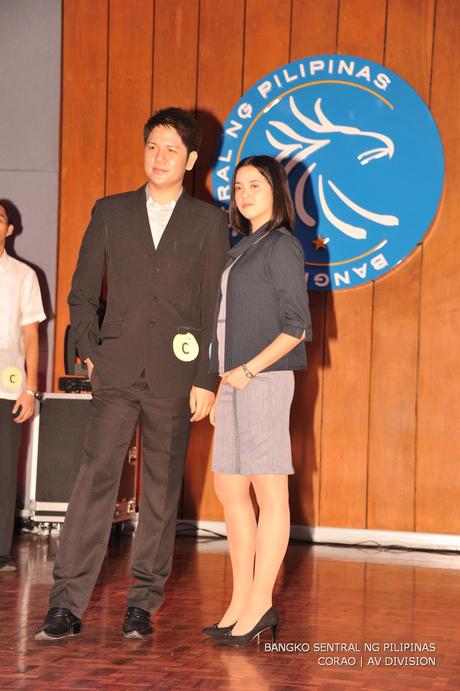 Modelling for the Uniform for a Designer together with my partner Kristine dela Cruz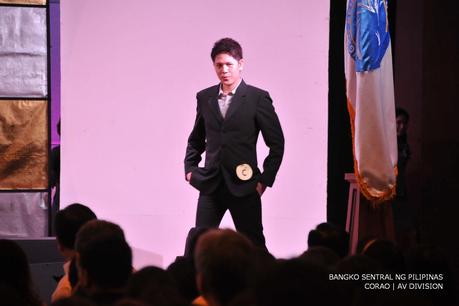 This polo and coat plus those pants make it a perfect corporate look for Bangko Sentral ng Pilipinas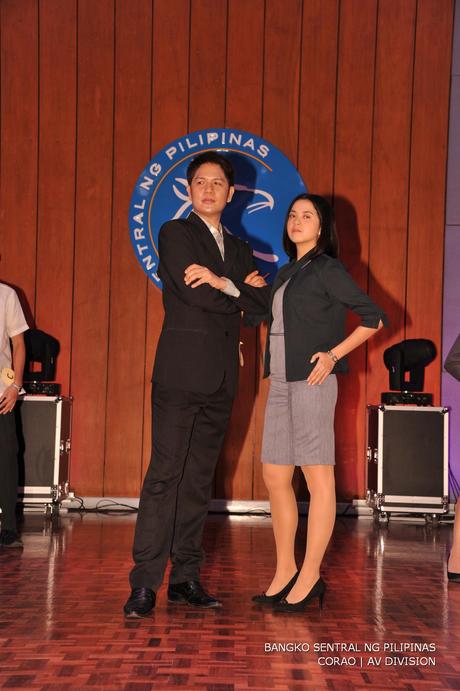 Thank you to BSP Employees Association for sponsoring this event. The dress and blazer for the female employees are gorgeous too even for a corporate setting.