Popeyes Red Beans and Rice
The name of this recipe brings backs old memory, my reminding me of a movie in the 80s called Popeye the sailor man. Well that aside this recipe on healthy lunch ideas  illustrate that my eating this recipe it give you strength to last throughout the day. The taste of Popeye's red beans and rice is simply brilliant, with a bit of chilli to spice things up a bit and to finally execute this dish all you need to do is add a bit of garlic salt. The only difference between Popeye red beans and rice recipe and Popeye is, he eats spinach and he grows exponentially but this recipe is not spinach so the growth is slow. The Popeye name was added to this recipe on healthy lunch ideas because both Popeye and this recipe reminds about the past and help you last longer.
Ingredients:
2 cups Uncle ben's long grain rice (cooked)
1 – 16 oz. can Red chili beans in chili gravy
1 teas. Chili powder
1/4 teas. Cumin
Dash garlic salt
Directions:
In saucepan, heat beans without letting them boil.
Stir in chili powder, cumin and garlic salt.
When piping hot, add warm rice and gently mix.
Enjoy!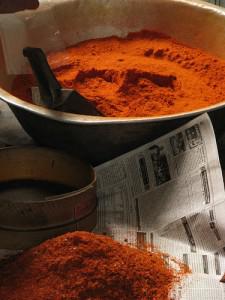 Photo by: mckaysavage