If your family is anything like mine and they love their rice than I guess this recipe is perfect for you. So join me this time and make yourselves Popeye's Dirty Rice this Sunday. I can guarantee this Popeye's Dirty Rice recipe will satisfy your family's appetite and remember this they would definitely asks for seconds. I hope you enjoy this Popeye's Dirty Rice recipe and it would be wonderful if you can leave back some feedback of your healthy lunch meal or if you had this recipe in any other meal.
Ingredients:
1 Pound Spicy bulk breakfast sausage
14 Ounce Can clear chicken broth
1/2 cup Long-grain rice
1 Teaspoon Dry minced onion
Directions:
Brown sausage in skillet untiil pink color disappears, crumbling with fork.
Stir in broth, rice and minced onion. Simmer gently, covered, 18 to 20 minutes or until rice is tender and most of broth is absorbed
Enjoy!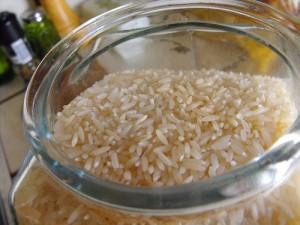 Photo by: paperfacets