As some of you know I have other hobbies.  One of them is rubber stamping.  this is what several of us in our group created.  it is called a star book.  the theme was poetry. I have several books I have made with groups over the years including 2 twelve days of Christmas books I bring out at Christmas, some friendship books, valentines, safari and an Oriental book. Anything can be put in them pictures, poetry artwork you name it and the contents do not need to be flat.   they are fun and a great way to show off some creativeness on your coffee table.  some instructions can be found on this website called making mini scrapbooks.
so here are the contents of the book sorry long post on this one.  not the best photos I so should have photographed them before I put them into the book.  live and learn.
the cover by me: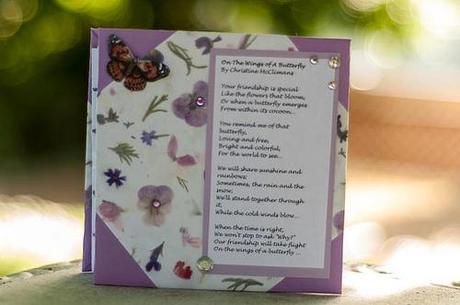 by me (oh that tree is blurry sorry)  tree die cut by memory box stampin up punch for flowers, can't remember the other stamp.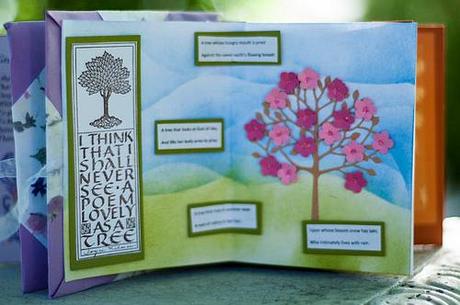 by carol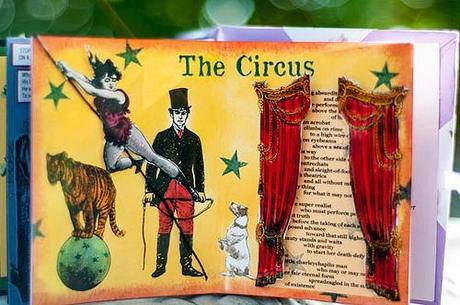 by sande: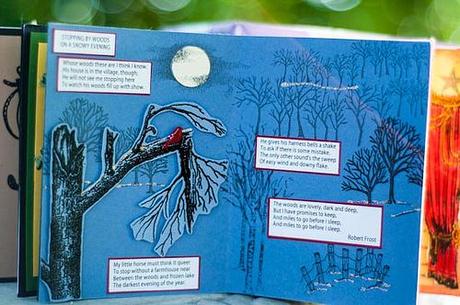 by retha: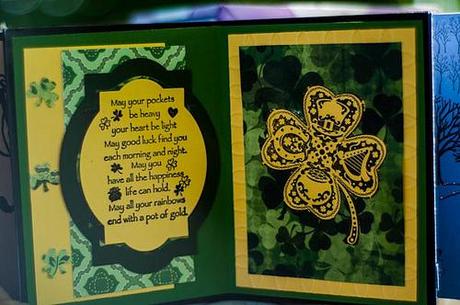 by linda (sun flare)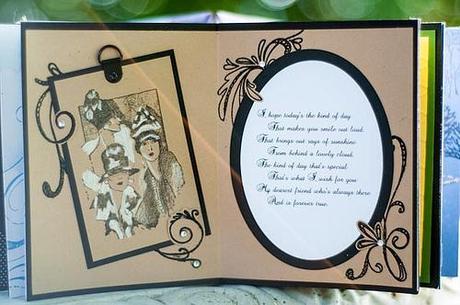 by peg: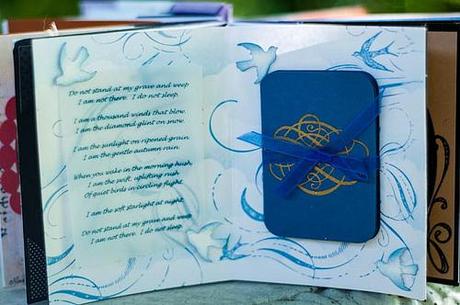 by jeanie: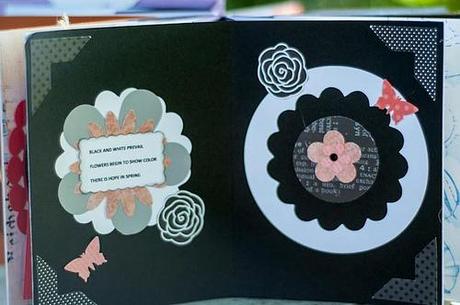 by ann: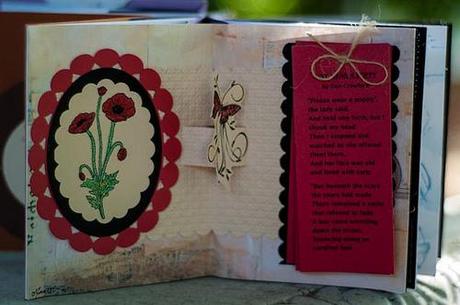 by mary (sun flare)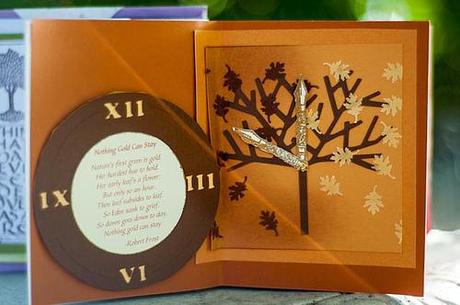 by phyllis: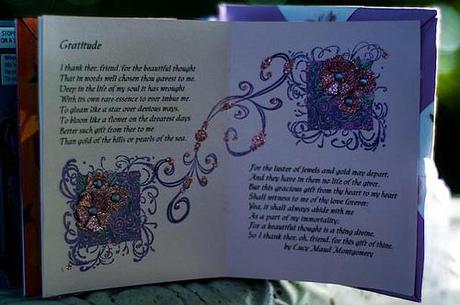 what it looks like when openend: