Lake Lacawac, the southernmost glacial lake in the northern hemisphere.
Travel can be hard on the environment. From the fuel it takes to reach a destination, to the refuse left behind, travel stamps indelible carbon footprints into the earth. This is a key reason why the Pocono Mountains are an ideal destination for travelers from Philadelphia, New York and the cities of New Jersey. The Poconos are less than a tank of gas away.
Pocono Mountain resorts, restaurants, spas and other businesses offer green travel options. Pennsylvania is not a particularly green state despite its resurrection from almost total deforestation from 100 years ago. Lacking progressive recycling practices and progressively-minded individuals to participate in recycling, the state lags a good decade or so behind California. But, compared to more desirable locales (Vermont, New York, even New Jersey), Pennsylvania is cheap. Your visit to the Pocono Mountains will save you lots of green.
Here are five places to go green in the Pocono Mountains:
Barley Creek Brewing Company
—The Pocono Mountains original brewpub, Barley Creek Brewing Company installed 165 solar panels on a the roof that is perfectly pitched and angled to the south to capture the maximum amount of sunlight. The interior is lit with LED lights and restrooms are equipped with high-tech hand-dryers that save on paper. Barley Creek serves handcrafted, award-winning ales and lagers brewed onsite. The brewpub also serves a selection of microbrews, guest brews and a full menu of authentic pub fare. For more information: 570.629.9399. Barley Creek Brewing Company is located in Tannersville.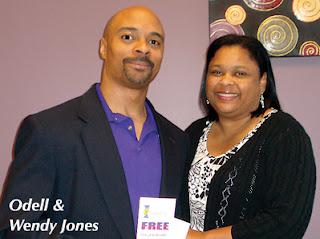 Eco-Couple
Innovative Dry Cleaning
—The only eco-friendly dry cleaners in the Pocono Mountains, Innovative Dry Cleaning is a refreshing experience. The spacious shop was built using green materials and practices and the dry cleaning operations are also green. No harmful chemicals are used, freeing your clothes from the toxic chemical smell conventional dry cleaning causes. Innovative's hangers are made from cardboard and are fully recyclable. Laundry services are provided via state-of-the-art machines that use half the water of conventional washers. Owners Odell and Wendy Jones have made living green their credo. In addition to creating a green business, they've also created a green home, where composting and energy-saving techniques are practiced. They're teaching their children to be good stewards of the planet too. Green dry cleaning is good for the environment and good for your clothes. Colors stay brighter and fabrics last longer, which saves you money. Innovative offers pickup and delivery, but the complimentary cup of Keurig© coffee makes dropping by a lovely experience. For more information: (570) 421-8800. Innovative Dry Cleaning is located on Route 611 in Bartonsville.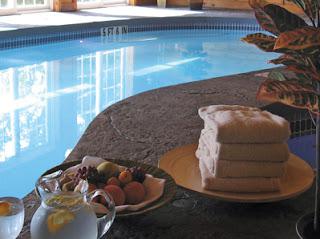 Le Spa Forêt at the French Manor Inn and Spa—Set atop Huckleberry Mountain among the ancient trees of the Sherwood Forest, Le Spa Forêt is elegant, intimate, an ideal sanctuary. All products are crafted from natural, organic ingredients, which include herbs, fruits, vegetable powders and natural scents for Aromachology™ (the use of scents to enhance the mind and body) treatments.
For reservations and information: (877) 720-6090. The French Manor is located in South Sterling.
Shawnee Inn and Golf Resort
—As a 2012 winner of the International Food, Wine & Travel Writers Association (IFWTWA) Hospitality Excellence Award, Shawnee Inn employs eco-friendly practices whenever possible. Shawnee's green programs include recycling and waste reduction, and cleaning products that are chemical-free. The resort's superb restaurant, River Room, which uses sustainable, locally-sourced ingredients whenever possible, also won an IFWTWA Culinary Excellence Award. A top East coast golf resort, the historic Shawnee Inn is located two miles from the Delaware Water Gap in the Pocono foothills, a mere 70 miles from New York City. For information and reservations: (800) 742-9633. Shawnee Inn is located in beautiful Shawnee-on-Delaware.
Woodloch Resort
—A 2009 winner of an award honoring resorts with the best green practices, Woodloch ranks among the Pocono's finest resorts. Green practices include recycling, energy conservation, use of recycled products whenever possible, tree replacement and water conservation. One of Woodloch's most innovative programs includes geese control. Bogey and Brandy, a Brittany Spaniel and English Setter, keep Woodloch geese-free without harming the birds. Geese migration, if left unchecked, can be a major problem. Attracted to the grassy expanses and wetlands of golf courses, geese often settle and breed in great numbers, raising risk of disease from excessive droppings. Conventional geese deterrent methods include chemicals that harm the geese and the environment, hunting and destruction of nests. Using dogs to harass the geese preventatively is an ecologically sound alternative. For information and reservations: (800) 966-3562. Woodloch is located in Hawley.