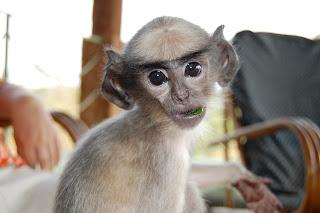 Babysitting Phouka
Volunteers at International Animal Rescue in Goa, India, are treated to lunch promptly at 1:00 p.m. Conversation around the huge dining table, which is set on a terrace overlooking the Goan backwaters on one side and a tropical garden replete with swimming pool on the other, is always a linguistic smorgasbord. That's because IAR attracts animal lovers from around the world who donate their time on behalf of India's most plighted beings in return for fun, friendship and a travel experience that allows them to leave their destination better than they found it.
*****
You face the same dilemma every time you pack your bag: seeing the world is mind-bending, brilliant and a fail-proof way to shift your perspective — but how do you leave behind more than just a carbon footprint? While teaching English in Africa, eco-trekking the Amazon rain forest or volunteering on a permaculture farm Down Under are all well and good, you don't need a passport to combine traveling with giving back. After all, to paraphrase one famous globe-trotter, when it comes to
meaningful travel experiences
, there's no place like home.

What:
Make it a double feature

Where:
Woods Hole Film Festival, Cape Cod, Massachusetts

How:
woodsholefilmfestival.org


Follow in the footsteps of Henry David Thoreau, Edward Hopper and countless other artists and nature lovers with a visit to the quintessential beach destination. Besides the obvious draw of summer on the Cape, an added bonus for film enthusiasts is the

Woods Hole Film Festival

, which showcases the works of emerging independent filmmakers.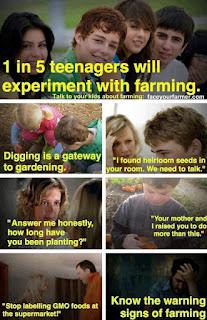 Photo Credit: Common Vision
"Plenty of people come here to volunteer," says Judy Laster, festival director. "Some people schedule their vacation to coincide with the festival." Volunteers at Woods Hole (from college kids to retirees and everything in between) staff the various movie venues, take tickets, hand out programs and give rides to people in need of transportation. The festival's alumni have gone to show their works at the Sundance Film Festival. Woods Hole is also known for being the point of departure for the ferry to Martha's Vineyard.

What:
Plant the future

Where:
Fruit Tree Tour, Along Interstate 5, California

How:
commonvision.org


For intrepid travelers able to commit to a three-month project,

Common Vision

offers a trip that takes you up the gorgeous California coastline and back, while teaching kids how to plant and care for fruit trees that they'll cultivate in their schoolyards.
Twenty-five Fruit Tree Tour volunteers travel in a fleet of psychedelically painted, vegetable oil-powered, biodiesel-engined school buses stopping at pre-scheduled schools, largely in underserved urban areas. Kids are taught the entire process of planting — how to shovel, pick, plant 10 to 50 trees — and the impact their work has on themselves and their community. Volunteers discuss topics most of the children have never heard of before — nutrient cycles, soil microlife, the importance of fresh food, tree biology and drumming.
You could also lend a hand to the group by bringing mulch to a community planting near you. If you lack a green thumb, fear not; A two-week training period precedes working with the school children. "Volunteers become tree-planting experts during the course of the tour," says Megan Watson, Director of Operations for Common Vision.

What:
Spread yoga everywhere

Where:
Street Yoga, Portland, Oregon

How:
streetyoga.org


You don't need instructor certification (or even access to a studio) to help change a child's life through yoga. At the Portland-based

Street Yoga

organization, volunteers work with community organizations to provide free

yoga

and

meditation

classes to kids who need them most. In their two-and-a-half-day trainings Street Yoga will teach you to teach kids to strike a pose.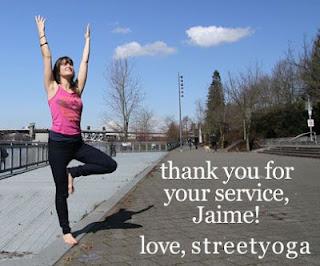 Photo Credit: Street Yoga
The typical Street Yogi is an 11-to-14-year-old who is either homeless, at risk for homelessness or living in an unstable environment. Classes are held in juvenile detention lockdown facilities, alcohol/drug rehab centers and the Community Transitional School, which makes it easier for homeless kids to succeed academically, emotionally and socially.
Volunteers who have trained with the organization have a wide range of yoga experience — from novice to expert. In addition to locals, trainees are often out-of-towners eager to start similar programs in their own cities. Some of Street Yoga's classes include "mindful expression," like this sage advice from one 12-year-old street yogi that now graces a poster on the classroom wall: "Let your inner strength awaken." If Street Yoga enables you to internalize that mantra and take it back to the streets of your hood, we'd call that a trip well-spent.
What:
 Ride free

Where:
 Miwok Livery Stables, Golden Gate National Park,
Mill Valley, California

How:
 

miwokstables.com


Whether you're an expert rider or a first-timer, get to know one of the 25 school horses at

Miwok stables

and you're likely to agree: Contrary to popular belief, man's best friend is the horse.

Set in Golden Gate National Park, near the ocean, Miwok is ten miles — and a world away — from San Francisco. Students of all ages come to Miwok to enjoy group classes, private lessons and trail rides. The stable also offers six-week riding courses geared toward women recovering from breast cancer and inner city youth.
With indoor and outdoor rings, riding at Miwok is an all-weather activity. Stable owner Linda Rubio stresses safety, so all riders are required take a private evaluation lesson before riding alone or working around the horses. But anyone who's willing to help out with painting and repair work on the barn and fences is welcome.
"If you come out to Miwok and safely learn something about horses and have fun, I've done my job," says Rubio. And if you contribute some elbow grease to the stable, you've done yours.

What:
Eat, Pray, Love

Where:
Various Buddhist centers around the country

How:
dhamma.org


A trip to Dharamsala, India, admittedly sounds more exotic than a quick jaunt to Minneapolis, Minnesota. Yet, if you're looking for a meditation course that can help you develop a sound foundation for your daily practice, you'll find the same technique —

Vipassana

— is taught in both places.
Buddhist in origin, Vipassana — or "Insight Meditation" — is one of India's most ancient practices. In the U.S., it is taught at centers around the country, from a lakeside urban retreat in Minneapolis to a serene meditation center at the base of Washington's Mount Rainier. The ten-day residential courses are perhaps the antithesis of the typical western vacation: participants follow a prescribed "Code of Discipline," waking up at dawn for marathon meditation sessions, eating two simple vegetarian meals a day, abstaining from sex, drugs and alcohol and, most notably, observing "Noble Silence" — as in no talking, gesturing, note-scribbling or even eye contact — for ten days. Evenings are generally occupied by a talk from one of the centers meditation teachers, followed by an early lights out.
Traditionally, Vipassana courses are free, with participants encouraged to give a donation at the end of the session based on what they can afford. Some centers allow for participants to donate by volunteering their service: cleaning up after meals, serving food or helping out around the center.

Choosing to embark on a Vipassana sit is a little bit like committing to run a marathon — not a decision to take lightly. But while the experience is rigorous, Vipassana promises rewards far greater than your average Spring Break: nothing less than the purification of body, mind and spirit.

What:
Answer the call of the wild

Where:
Mission Wolf, Westcliffe, Colorado

How:
missionwolf.com


"If you've made the journey and can find the place, you're welcome to stay and help out," quips

Mission Wolf

director Kent Weber. He's only half kidding — set among a forest of aspens, with breathtaking Rocky Mountain vistas, Mission Wolf is as much a secreted sanctuary for people as it is for the 25 wolves who call it home.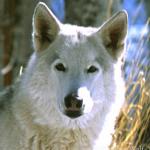 Photo Credit: Mission Wolf

The refuge rescues wolves that people foolishly acquired as pets. "It's impossible to keep a wild animal happy in a cage," Weber says. At Mission Wolf, the wolves roam freely behind fences meant to "protect the wolves from the people."
Past volunteers include a 65-year-old retired nurse, a 20-year old college student from London and four women in their 70s who spent a week fixing water lines. Volunteers lodge in teepees on the property, even during the winter when ten feet or more of snow is common. "Some people stay 30 minutes, some stay a few months," says Weber.
Mission Wolf employs as many sustainable practices as possible —

solar energy

, bio-diesel fuel, greenhouses, white construction, recycled educational equipment and the like. Weber asks that visitors "don't put a burden on the refuge." Volunteers who stay more than two weeks are provided with food and a kitchen. Shorter-term guests are advised to bring their own chow.

Mission Wolf is open 365 days a year from 9 a.m. to sunset, and is free to visitors. "Hanging out with the wolves is a spiritual experience," says Willis. "It's phenomenal what goes on here."
What: Run away with the circus
Where: Frequent Flyers Productions Aerial Dance Theatre,
Boulder, Colorado
How: frequentflyers.org
You can combine a visit to Mission Wolf with a completely different — yet no less thrilling — Colorado experience: dancing upside down. At Frequent Flyers Productions, students — some of whom are dancers and circus arts performers, others who just want to fly — come from all over the world to take classes in low flying trapeze and perform in Cirque du Soleil-like aerial shows.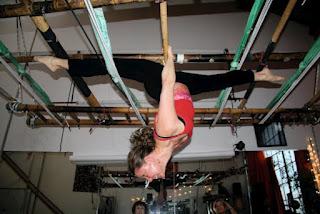 The nonprofit enlists volunteers to help out with performances throughout the year, particularly during August's International Aerial Dance Festival, the only festival of its kind in the world. Whether watching the pros or attempting to take flight yourself, you'll leave with "the inspiration that anything is possible," says Nancy Smith, founder and artistic director.