I am usually a beer or wine kind of a girl, but sometimes I want a fancy cocktail. Paging through Food Network magazine I saw a spicy cocktail section. I was intrigued…
Jalapeno in a drink? Not normally my thing but I thought I would give it a go. A quick chop of some jalapenos and a pineapple all thrown in a plastic container and into the freezer. I left it in there about 4 hours and threw it right into the Vitamix when it was time to make the cocktails.
The verdict? I loved it, as did Scott, but some found it too spicy. Maybe next time I will halve the jalapeno? It was refreshing on a very hot day and you could easily change up the flavors. Add a mango, basil or mint. Hmmm, I might have to make a few more of these.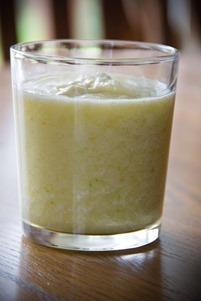 Pineapple Jalapeno Daiquiris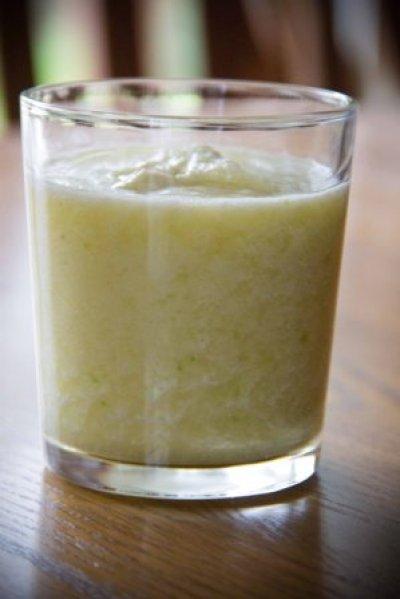 Prep Time: 5 minutes + 3 hours freeze tim
Keywords: cocktail
6050172
Ingredients (Serves 4)
1 jalapeno, deseeded and sliced
2 1/2 cups pineapple, chopped
3/4 cup rum
3 tbsp sugar
Juice of 1 lime
1 1/2 cups ice
Instructions
In a plastic container freeze the chopped pineapple and jalapeno, at least 3 hours.
Pour frozen pineapple and jalapeno mix into a blender, add ice, rum, sugar & lime juice.
Divide among 4-6 glasses.
Powered by
Recipage