My close friends know this little fact, I love scotch and whiskey. LOVE it. My favorite scotch is anything from the Islay region. Pretty much bring on the peat and smoke and I am a happy girl. But my tastes in whiskey are not that specific! If it's good I will drink it.
There's a new whiskey on the market that I have been loving. Even my non hard liquor drinking neighbor loved it. She told me to put that in the post! Scott, her husband and I enjoyed some of the PieHole Whiskey on the rocks one night while playing a rousing game of Oh Hell (similar to rummy and other trump games). I will admit to being a bit hesitant to try these, I was worried it would be too strong or too sweet. It was neither. This is straight up deliciousness in a glass. You can can drink it straight or within a few spectacular cocktails.
PIEHOLE was inspired by Grandma's favorite pie recipes. Each offering is a delicious blend of Canadian Whiskey and pie-flavored liqueur. And at $14.99 a bottle, these are really affordable! I highly recommend the apple with a splash of sour, a dash of bitters, and ginger liquor. Yum.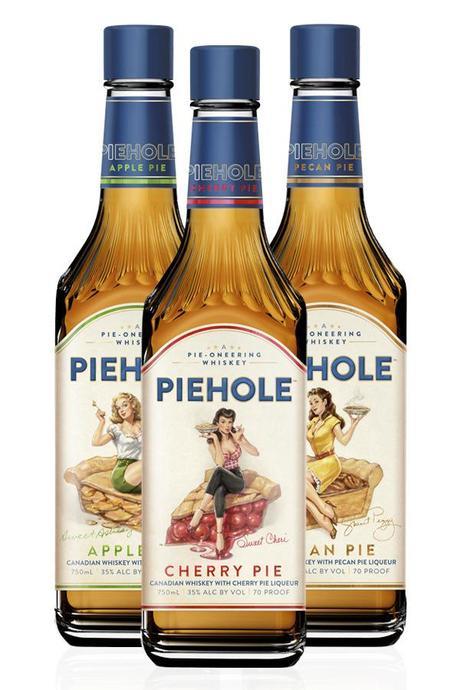 Thanks to Piehole for sending these over. We will be enjoying them more over the Holidays.