This is a college review of Philadelphia University. My name's Amber, and I'm on a quest to find the perfect college to go to school at to study fashion design. I visited five colleges and toured them, took notes and pictures, and published my findings. To see the full list of all the schools and links to their posts, check my master post of fashion colleges.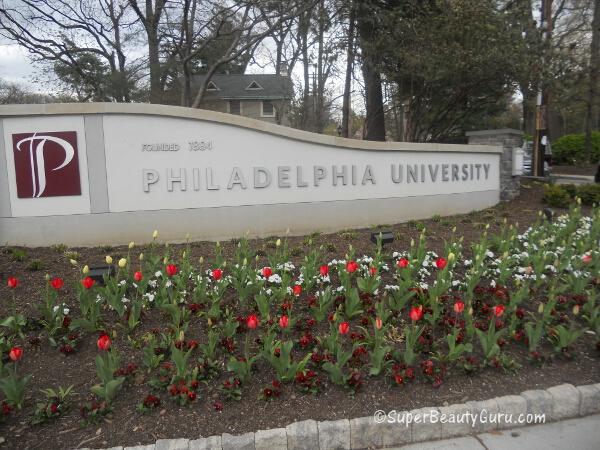 Here's a list of facts about Philadelphia University:
Facts
-cafeteria open from 7am to 12pm
-offers study abroad for a semester or less
-there's a camera in the gym that broadcasts live footage on the school tv channel so you never have to miss a game
-there's no swimming pool, but you can swim for free at a nearby building
-they require everyone to take  a gym class
-no portfolio requirement for applications
-there's one dorm room with only girls and my tour guide told me in order not to get "stuck" in there, only sign up for a room with one person, not two or three or you'll most likely be put in there
-freshman can't have cars on campus
Here's a list of positive things I found:
Pros
-I got a compliment on my hair while there. I was concerned about the other schools because if I go somewhere and nobody compliments my hair, it makes me think that the people aren't very friendly or easy to talk to there.
-transportation made easy with rent-a-car (have to be 21), trains, septa busses, and shuttles all around campus
-free tutoring
-there are free personal trainers!
-all buildings have air conditioning! :D
-Jay McCarol, the season 1 winner of Project Runway teaches at this school!!!! Also one of the students ran into Tim Gunn once in New York and he told them that they needed to go to this school. If Tim told me that, I wouldn't question him at all, because that's clearly a sign from God himself.
-There's an end of the year fashion show at Academy of Music run by fashion students at the end of April. Once Tommy Hilfiger was a speaker there, and other fashion icons show up.
-sewing classrooms open until 2am
-has a print-making lab where you can print straight onto fabric, and a great photo lab
-pretty campus
-pretty big dorm room, bathrooms cleaned daily, furniture supplied
-heat and A/C in each room and a temperature control for each room
-laundry costs are included in tuition! and you can sign up to get a text when your load is done
-midnight breakfast served once per month
-upperclassmen live in apartments or apartment-style living
-has a pretty campus
-classes are usually 25 students or smaller
Here's a list of negative things I found:
Cons
-Fabric expenses are not included in tuition, and students often end up buying fabric from Mood, which is a cool place, but expensive :/
-there are crazy squirrels all around campus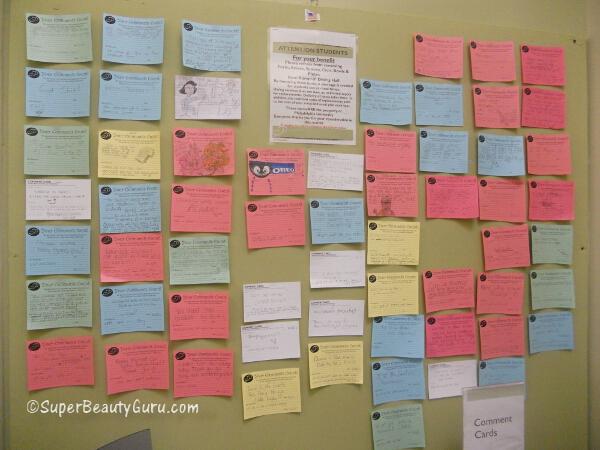 In the cafeteria, students can fill out comment cards for the chef to read, and he will respond to every one and post it. People love this and get really excited about it.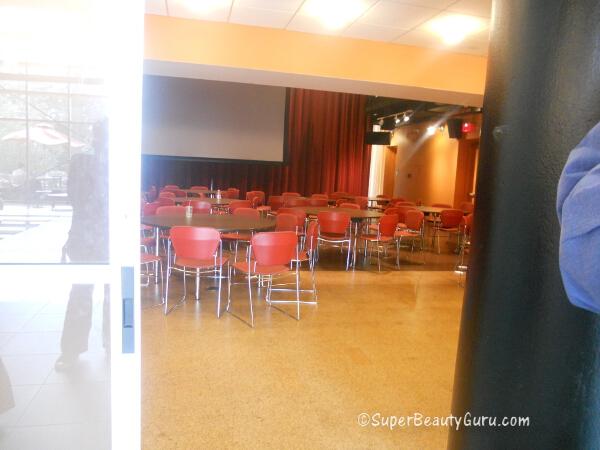 This is a show room where they have different things like movie night.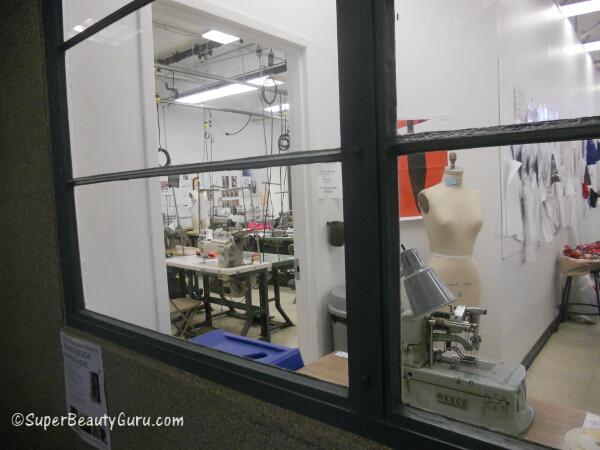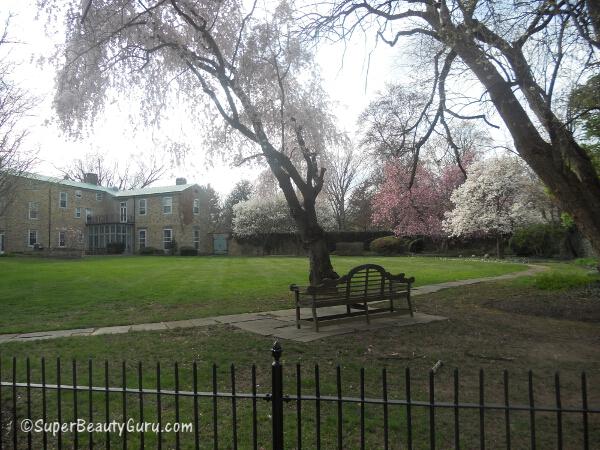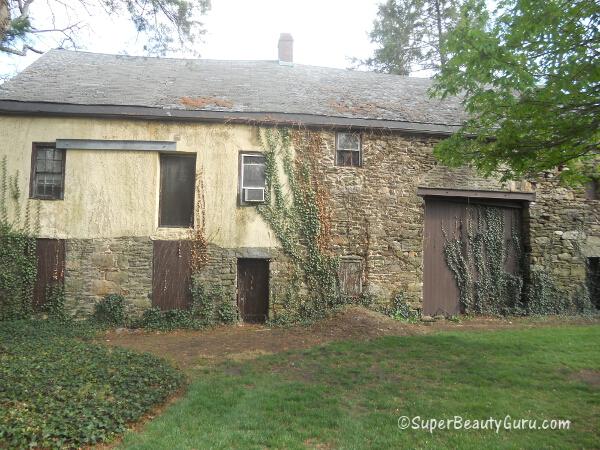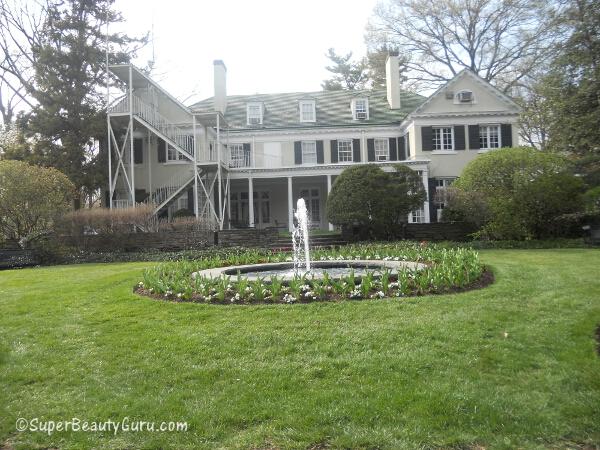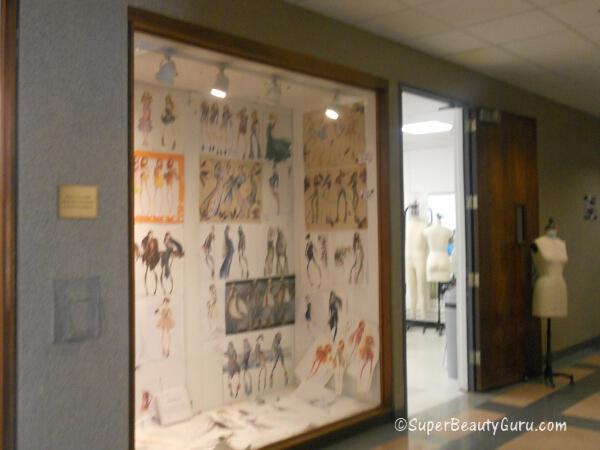 Here's a blurry picture (sorry, I had to keep up with the tour) of some sketches done by students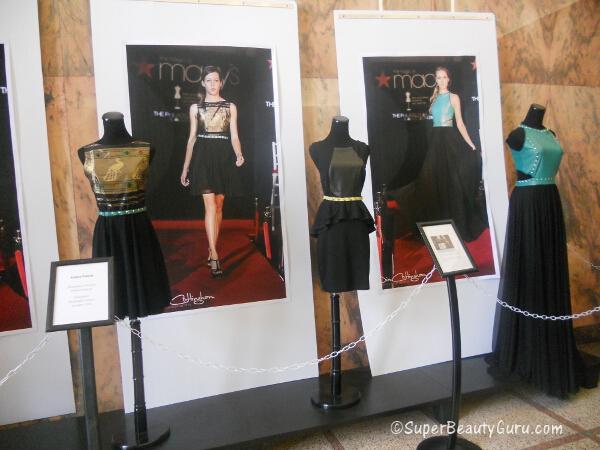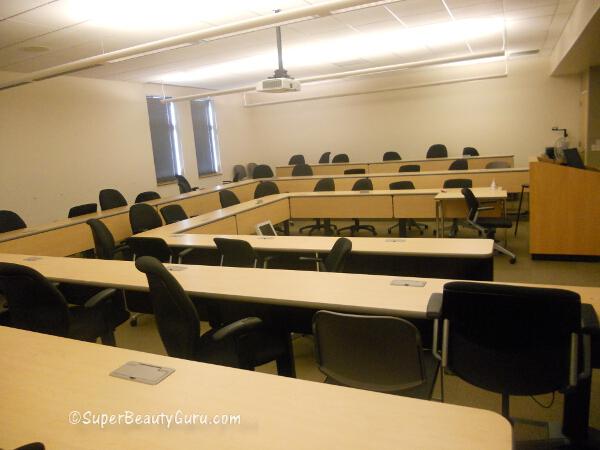 A typical calssroom.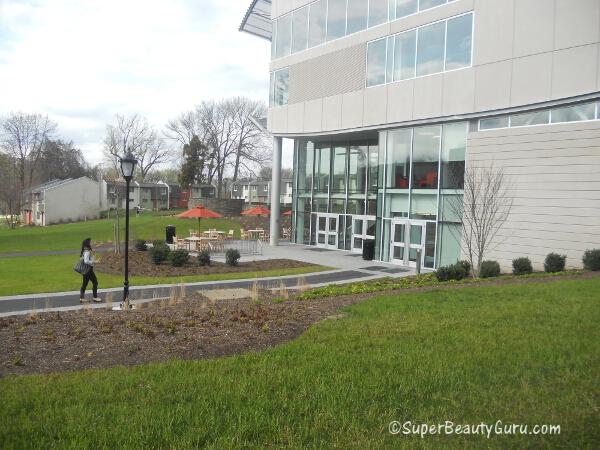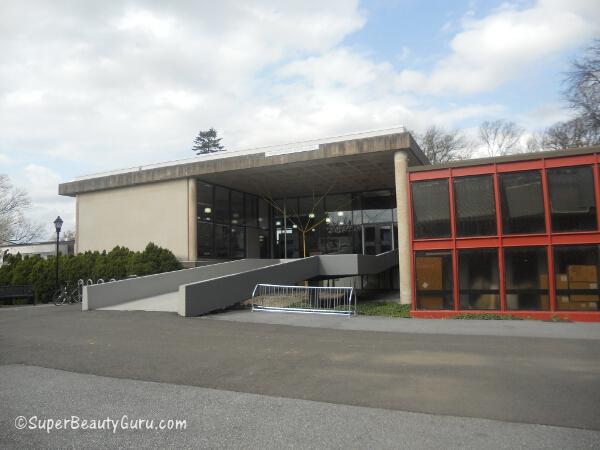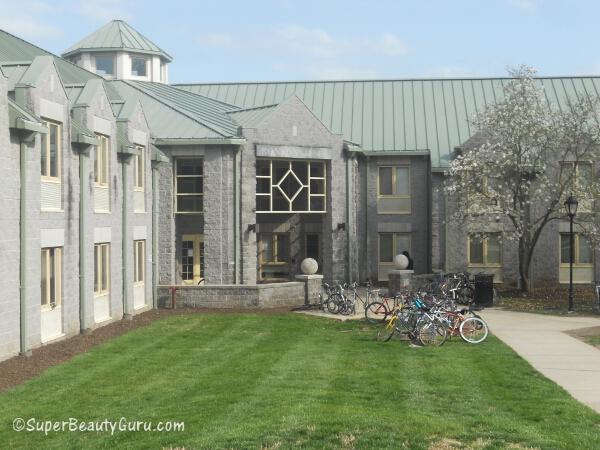 There are lots of bikes and bike racks, which I like because I want to bring my bike to school.