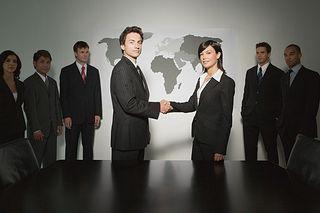 Your resume interested a company enough to call you out for a face-to-face interview. Hooray! Next step: travel prep. You want to show your potential next employer that you have what it takes to get the job done — better than any other candidate. And a big part of that is showing up alert and well-prepared to demonstrate why they'd be crazy not to hire you.
Because avoiding baggage claim (and the risks of lost or delayed luggage) is possibly the number-one rule for easy travel, when you're traveling for a job interview, try to whittle your load down to the true essentials so you can carry on your luggage and avoid checking a bag. I know this may seem crazy. After all, you want to have options and look your best. But I promise, you can fit everything you need into a carry-on-sized bag — and travel with full confidence that you won't spend the evening scrambling to find clothes to wear for your interview.
Most airlines allow women to carry a purse as well as a personal item that's no more than 45 linear inches (the total height, width and depth of the bag). Personally, I tend to travel with a backpack that safely holds my laptop, charging cords and other purse-type essentials as well as a small carry-on sized suitcase with wheels. Just be sure to check the luggage guidelines for the airline you're using before packing your bags.
Whether you're planning to stay in a big hotel in Chicago, a small bed-and-breakfast in a rural town or someplace in between, these packing lists for life away from home and your actual interview can help you make traveling for an interview as positive and stress-free as possible.
Interview materials
Don't forget these interview essentials:
Small portfolio and pen
List of talking points and questions about the position and company
Copies of your resume and references
Professional attire: Dark suit with a light-colored shirt (as well as a back-up shirt in case of spills) or conservative dress (long enough to sit comfortably)
Professional yet comfortable shoes (Remember to pack both shoes!)
Getaway comforts
Here are items you'll need for comfortable travel:
Reading material (newspaper, Kindle, magazine)
Laptop or tablet with charging cords
Phone with charging cord
Pajamas
Small toiletries bag
Cash for tipping hospitality staff
To improve your experience and presentation when traveling for an interview, take advantage of the applicable services and amenities offered by your hotel. For example:
Stop by the concierge desk the evening before your interview to get insight on navigating the city and finding the best route and form of transportation to use for getting to your interview.
Get your shoes shined for an extra-professional look.
Ask for your suit or dress to be pressed the evening before your meeting.
In the morning, consider getting up an hour early and hitting the gym for a workout before the interview to ease the stress of travel and the impending interview.
Just make sure you understand what comes with the cost of the room and what costs extra, and plan to pay for these extras — whether the interviewing company is willing to cover the bill or not.
Most importantly, relax, get plenty of rest and do your research to show your best self and land the job.