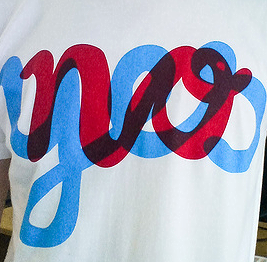 "Instead of running from these objections, embrace them." - Deb Bixler Tweet This Quote
Please share this post on Twitter, Facebook, or any of your favorite social media sites. We welcome all comments. Thanks!
Contributing Author: Deb Bixler 
Objections, excuses and reasons to not buy – these are obstacles that everyone in the direct sales industry faces every single day. If you cannot handle rejection, you are probably in the wrong business.
Unlike someone who walks a tightrope or wrestles alligators for a living, failure is part of the process.
Failing to make a sale nine times out of ten still equals success.
It's that one sale that matters, and learning how to overcome objections to get to that one sale is what makes or breaks a sales consultant.
5 Ways to Overcome Objections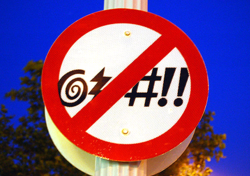 1.) Sell products you believe in.
Not having faith in the products you sell makes it much more difficult to close the deal. If you are truly passionate and enthusiastic about a product or service, the potential customer will see that passion and enthusiasm.
It is best to sell products that you already use.
Whether it is a kitchen product, a financial service or an adult sex toy, you should only be selling products that you personally use and trust.

2.)  Be honest.
Being a straight-shooter when selling products will allow you to have long-term success.
It is possible to be a huckster, hype a product and achieve short-term success, but the more you exaggerate a product's claims, the less chance you have of maintaining a profitable direct sales business.
Instead of telling a customer what you think she or he wants to hear, concentrate on being honest and comprehensive. Describe the product accurately and completely while focusing on the positives.
A "hard sell" is not the most viable path to long-term success.

3.)  Empathy equals sales.
Clients often offer clues about what is preventing them from making a purchase. It is always better to acknowledge the customer's concerns than to dismiss or ignore them.
Put yourself in the customer's shoes and take a look at it from her or his perspective. You will become a better salesperson and eventually make more sales.

4.)  Compromise is not a bad word.
Most products have some wiggle room in price and offering a compromise to negate objections is one way to make a sale.
Though you may make a little less profit, compromises can increase sales volume. With greater sales volume, smaller profit margins don't noticeably decrease your overall profits.

5.) Being unique means more sales.
All companies or products have some unique features. Perhaps the price is the lowest, the features are more substantial or your shipping is the fastest. Perhaps you are lucky enough to sell products that are completely unique.
Find out what makes your products or company unique, and market that quality to potential customers.
Objections and excuses are a part of the direct sales business.
If you lack a plan that will overcome objections, you will most likely fail in the industry. Instead of running from these objections, embrace them.
Learning to overcome them will make you a better salesperson.
Image Credits: cpalmieri, christopherdale via Compfight cc 
About the Contributing Author:

Deb Bixler teaches direct sales consultants how to start a home business and achieve success.
You can learn more about Deb through her active community on Deb Bixler on Facebook or you can get her latest team building tips on Twitter: @DebBixler
Be sure to read Deb's awesome posts on the Woman in Leadership blog:
3 Fun and Engaging Ice Breakers for Your New Team
Helpful Resources from Deb: http://www.CeateACashFlowShow.com/free-resources/radio
If you enjoyed today's post, then you are going to LOVE the recent posts on Personal Development below:
FEATURED SPONSOR