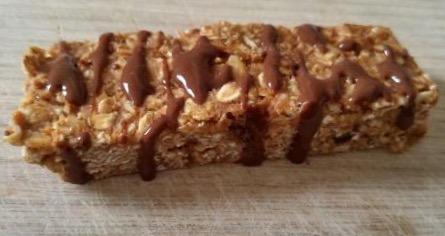 Granola bars are a popular food item at our house – it's a quick breakfast as teenagers are running out the door, good to add to lunch- as a snack coming home from school, etc… I really have to get back to making them myself because I can make a bigger batch – I control what goes in them and they are definitely cheaper than buying them from a store.
Who has jumped on the PB2 bandwagon? If you aren't familiar with it – it's peanut butter, that has had most of the fat removed and reduced to a powder – you reconstitute it with water – or I add them to pancake batter, smoothies – add it to oatmeal – the possibilities are endless.
The best part is 2 tablespoons is only 1 Smart Point on Weight Watchers – so if you LOVE peanut butter as much as I do and want the flavor but not the points – this will be your best friend.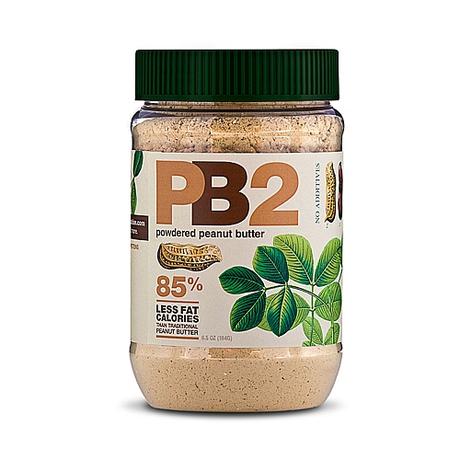 I got inspiration for this recipe from Delicious as It Cooks
I doubled the recipe to make 10 GENEROUS sized granola bars – teenager approved too!
PB2 peanut butter granola bars- 5 Weight Watchers Smart Points
This recipe couldn't be easier - just dump all ingredients in a bowl and squish in an 8x8 pan and place in the fridge. Using PB2 peanut butter cuts down on the calories and fat making these a great snack or part of your breakfast.
Servings
10
Ingredients
Instructions
In a large bowl - add ALL the ingredients. Stir for several minutes to incorporate all the ingredients. Press down in an 8x8 brownie pan. Chill for 2 hours.

For the chocolate drizzle on top - mix 1 tablespoon PB2 peanut butter with 1 tablespoon Hershey's lite chocolate syrup. Delicious and super low in calories.
Recipe Notes
These are so great because you don't have to cook them at all - just place in the fridge for 2 hours to set.