as I stated in part I this is the second half of our little Friday get away on a beautiful day in February.
And just so you know yep I was there here is an phone shot hubby took of me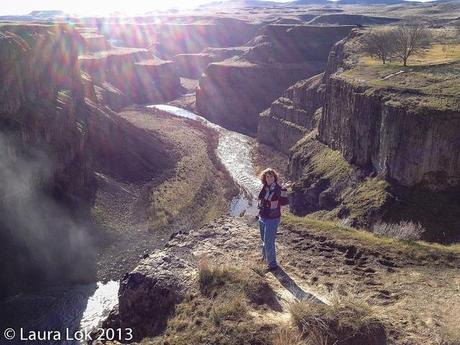 see that river that is teh other side of the falls where it lets out.  you can see our grand canyon of the palouse   Isn't she beautiful?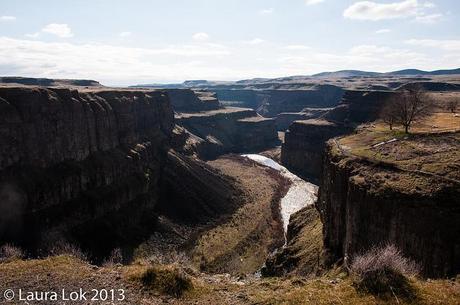 on our way to the park we saw bald eagles, hawks diving for food, horses even a camel not sure why someone has a camel but whatever.  And we saw lots of cattle.  the calves were especially cute.  I love how in the winter the cows look all fuzzy.  sorry didn't stop to take any pictures of them but did take plenty of pictures of the marmots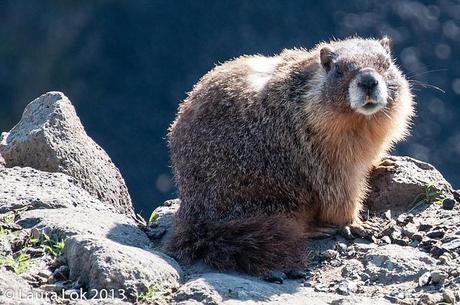 Marmots are large ground squirrels and these guys were out enjoying the sun as well.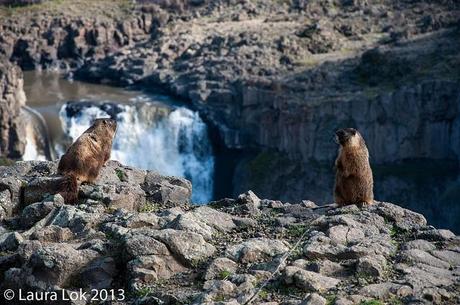 i took way to many photos of them but couldn't resist.  these on the blog were my favorites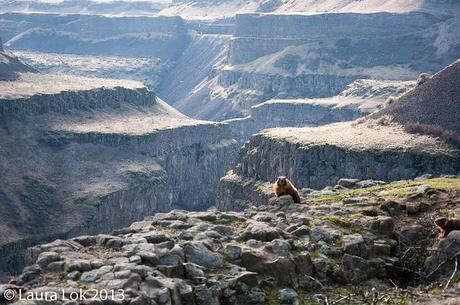 we also saw a coyote there but I was to slow getting my lens cap off and only got a glimpse of him in the camera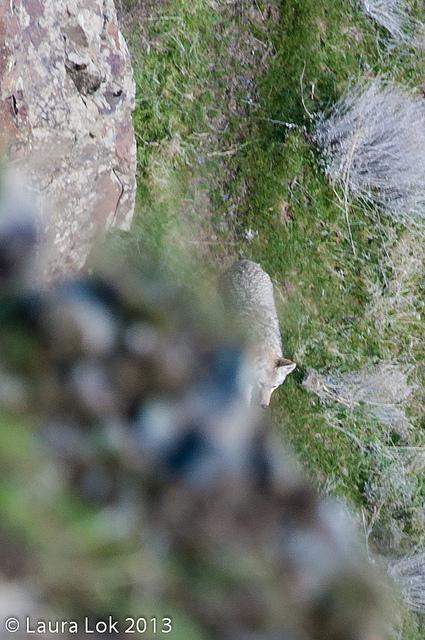 so then it was time to go we headed down to walla walla and had lunch at the olive one of our favorite places.  heading home we went through Dayton Washington where they use to be the cannery for the green giant until they decided to move their business to Peru but they still decorate the hill with the green giant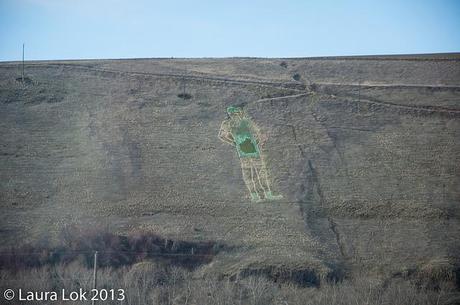 we hit the beautiful sunset but to late to make it to Steptoe Butte before dark oh well another time. the hills were golden.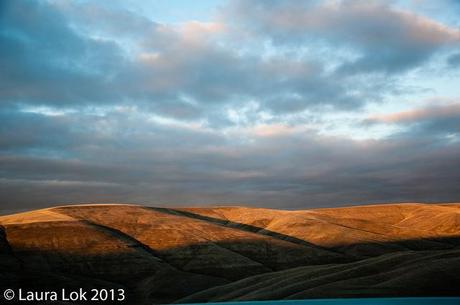 windmills are great sources of renewable power for the pacific northwest.  they are huge one blade fits on a semi truck.  we guess it takes at least a dozen to ship one windmill to its resting location.  here are some windmills spinning as the sun is setting  i remind you these are huge and there are hundreds of them around the gorge and palouse.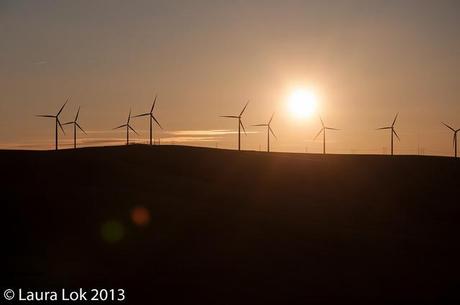 hope you enjoyed my little adventure more to come