I knew that no matter what I wore while I was in Monaco I would feel like a little scrubber compared to to local glamazons but I did my best regardless and wore a series of high street summer dresses.
We were only away for four days and had a very small luggage allowance so I had to pick outfits which could easily take me from day to night. Generally I wore a dress during the day with flat sandals and subtle jewelry and glammed myself up a bit for night time by changing into some gorge KG platform sandals, glamming up my make-up and adding more dramatic jewelry. can you believe I only took two pairs of shoes with me?? I am so proud of myself!
I wore the outfit below on day one. Most of that day was spent traveling from Glasgow to Nice so I just wanted something comfy that I could fling on.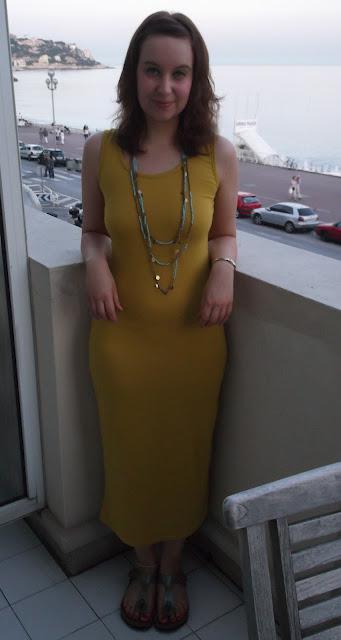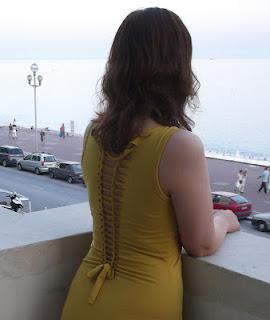 I bought the dress from a second hand shop in Berlin last year and the necklace is from H&M. I love turquoise jewelry for the summer. My hair is a bit of a hot mess here! I had been experimenting with Toni & Guys Sea Salt Texturising Spray which is supposed to give you beachy waves but the jury is out on that one for me.
I wore the little dress below on the second day of our holiday. We traveled into Monaco and walked the F1 track and had a look at the paddocks. This was a dream come true for me and Mr Juicy and was very surreal!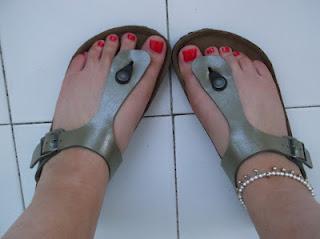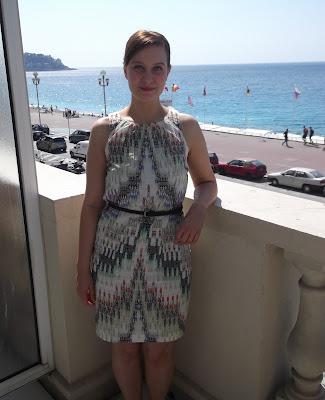 The dress was from Warehouse and the little black belt came with it. The sandals are Birkenstocks which I bought from Sarenza. Ok, I know they are not the sexiest of summer sandals but they are seriously comfy as they mold themselves around the bottom of your foot. We did a lot of walking on this holiday and I was so thankful of that when I felt great but my traveling companions were complaining of painful blisters! Mr Juicy does call these my Dork-enstocks though :-s The anklet is from Accessorise.
On Day 3 we went to watch qualifying which was our first look at the F1 cars in action. AMAZING! The noise is unreal! I wore this striped cotton dress from People Tree and my new straw hat which I'd bought in Monaco that day. A hat is a must if you're standing out in the sun for any length of time.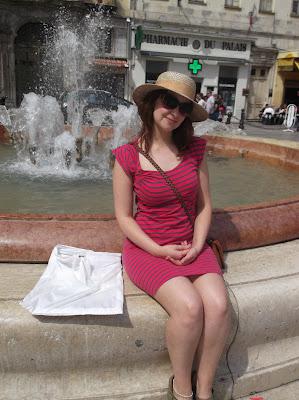 Day 4 was race day so I wore my favorite dress out of the ones which I'd brought with me. It;s from Topshop and the shape is the most flattering for a pear shaped figure like mine. The second photo is an example of how I took my outfits from day to night.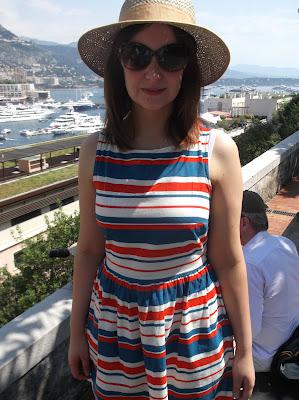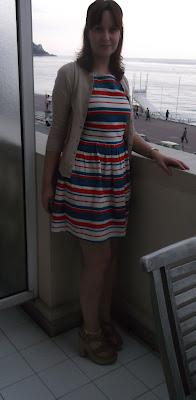 My KG heels, Oasis cardigan and a quick hairstyle change and I'm good to go for a casual dinner and cocktails on our last night!
Lisa x